Why Should You Hire a Remote Legal Assistant?
Updated On February 13, 2023 | by Alex Jones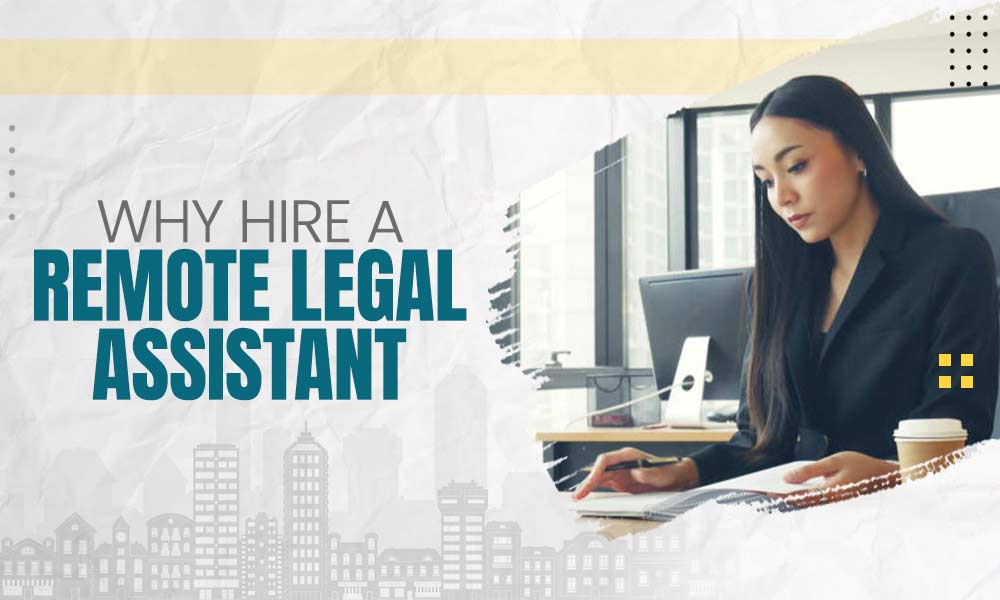 Law firms are composed of many employees, and these people serve as the backbone of any law firm. To ensure smooth operations, a firm must ensure that all its employees perform at their best. It includes the legal assistants who deal with important tasks like preparing court documents and managing client schedules.
However, hiring an assistant can be daunting for new attorneys because they may need help knowing where to start or what kind of experience is beneficial for the job. You can consider contacting a professional company to outsource a legal secretary or assistant in that case.
Access to a Large Pool of Talented Assistant Candidates
If you outsource the job, you can find the right assistant for your firm by tapping into a large pool of talented candidates worldwide. It will be especially beneficial if you're one of many attorneys in your practice. You'll have access to more choices, which means you can choose which assistant candidate fits your team and your needs best. It also allows you to hire an assistant who is
right for your budget as well!
No Cost for Training or HR Paperwork
Like most small businesses, if you only have a little extra cash to shell out on training and HR paperwork, office space, or benefits. Then consider hiring an outsourced assistant with experience and required skills, as this will eliminate most costs of training a new candidate. And you can use these savings for clients and employees alike!
Reduced Employment Costs
One of the most significant advantages of hiring a remote legal assistant is that it reduces employment costs. You won't need to provide office space. You will no longer need to spend extra money on utilities and bills to run your business, which means everything can be done while saving time and money.
By not having an office space, there is also no need for HR paperwork such as employee handbooks or time sheets; all communication takes place via e-mail, making things much easier on both sides!
Rapid Deployment
The most significant advantage of working with outsourced assistants with experience is that they can be deployed rapidly. It means you can hire an assistant who has already worked on a similar project or one that the same client is working on. It means they can hit the ground running because they already know what needs to be done and how it fits into the bigger picture.
Improved Efficiency
One benefit many outsourced workers cite about remote working is the ability to control their schedule and pace of work. It gives them far more control over their lives than at an office job where everyone's schedules were planned out for them by someone else. It directly reflects on efficiency and performance.
As outsourced legal assistants, they can work from anywhere in the world. It means that you'll have more opportunities to pick up skilled, experienced, and qualified candidates, but also that you can keep your costs down by working out of a place with lower hiring costs.
Conclusion
With the rise of online job platforms, finding a great legal assistant to work for you is easy. Contact a professional who will quickly guide you through the hiring process.
---
Related Post