VideoByte Blu-ray Player Review: The Ultimate Solution For 4K Ultra HD Video Playback
Updated On October 27, 2023 | by Luca Thorpe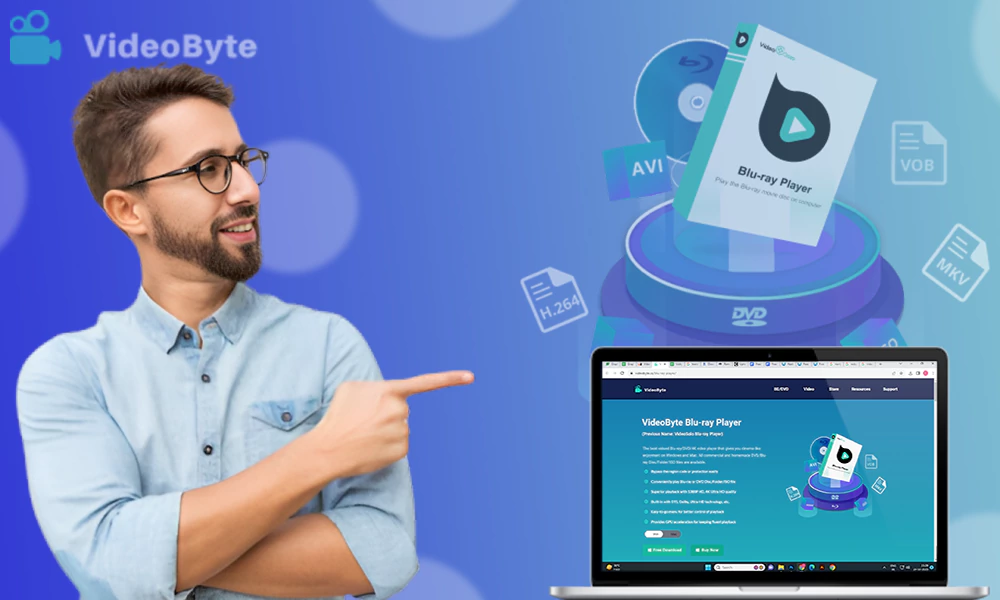 In an age where people demand the highest quality of entertainment, the need for 4K Ultra HD video playback has become paramount. Home theater enthusiasts generally crave crisp visuals and immersive audio experiences, and to achieve this, the role of BD software is vital.
Therefore, this article will introduce you to the benefits and step-by-step usage of VideoByte Blu-ray player, which is the ultimate choice for those seeking a superior high-resolution video playback solution.
Dive into the article to know!
Why Do You Need Blu-ray Player Software?
This software is indispensable for anyone aiming to enjoy high-definition content seamlessly. If you want to watch your favorite movies, or TV shows, or listen to music with optimal video and audio quality, this software is the gateway.
It plays a pivotal role in terms of freeing users from region restrictions, supporting a variety of input formats, and enhancing the customization and quality of the viewing experience. Among the many softwares available on the market, this software is the best choice for you.
Now, let's explore the outstanding features that make it the best solution for high definition video playback.
Key Features of VideoByte Blu-ray Player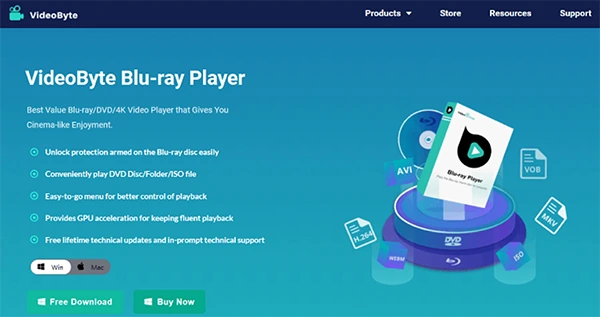 This software boasts a set of outstanding features that enhance your entertainment experience such as:
Superior Playback with 1080P HD, 4K Ultra HD Quality
This software stands out for its exceptional playback quality. It supports a wide range of resolutions, from rich 1080P high resolution to stunning high quality. This means you can enjoy best-in-class playback, including stunning visual effects, vibrant colors, and lifelike clarity.
Bypass the Region Code or Protection Easily
This bypasses the limitations of region codes and content protection mechanisms, giving you the freedom to enjoy high-definition quality of video anywhere in the world. This means you no longer need to worry about the geographical limitations of your discs.
Conveniently Play Blu-ray or DVD Disc/Folder/ISO File
This software allows you to conveniently play a wide range of disc formats, including high-definition discs and DVD Discs, Folders, and ISO files. This versatility ensures you can access your media library without limitations.
Built-in with DTS, Dolby, Ultra-HD Technology, Etc
With built-in DTS, Dolby, Ultra High definition technology and more, it ensures you get an immersive audio experience. Support for a wide range of audio formats and technologies brings every audio nuance to life, so you can enjoy movie-like sound quality.
How to Use VideoByte Blu-ray Player
Before using this software, ensure your system meets the minimum requirements. The software is supported on Windows 10/11/8/7, Mac, and other operating systems; it requires an optical drive to play Bd. Once done, you can use it easily by following the steps given below.
Step-by-step Tutorial For 4K Ultra HD Video Playback
You can follow the steps mentioned below to learn how to use it.
Step 1
Insert your 4K Ultra High Definition BD into your computer's optical drive. Launch the software and click "Open Disc".
Step 2
Next, a window will pop up where you can select the Disc, then click "OK" to continue.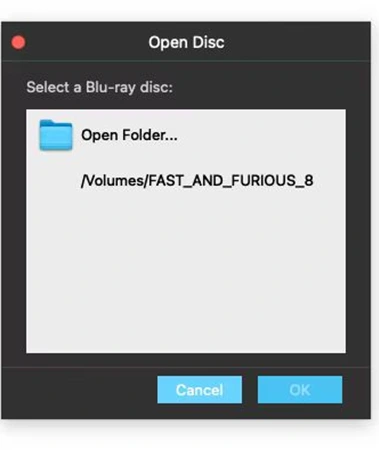 Step 3
Once the disc is loaded, you're ready to start playback. Simply select the movie or content you want to watch, and the player will begin playback.
These three steps are the easy approach to learn how to use it.
Next, we are going to discuss the customer views on the software in the section below.
Customer Reviews about VideoByte Blu-ray Player
These are some customer reviews taken from the internet to let you know of the credibility of the software.
Review – 1
"VideoByte Blu-ray Player delivers an exceptional Ultra High Definition playback experience. The picture quality is stunning, and I appreciate the support for various audio formats. It has truly elevated my home entertainment."
Review – 2
"I found the VideoByte BD Player's user interface to be intuitive and easy to navigate. It makes playing my high-definition discs a breeze, and I love the customization options for subtitles and audio."
Review – 3
"I've been using VideoByte for a while now, and it has consistently delivered a stable and smooth performance. It doesn't freeze or crash, and I can rely on it for an uninterrupted viewing experience. It is the best alternative to VLC player! "
These reviews tell us that this software is trustworthy and worth giving a try. Try it today to get a better experience and an enjoyable moment.
Conclusion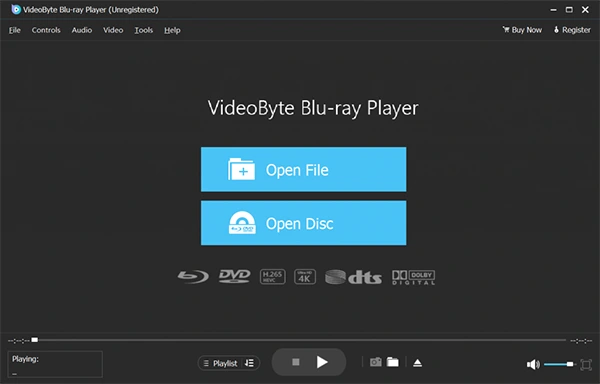 In short, this is the ultimate solution for playing high-resolution video. Its outstanding features, from superior video quality to format compatibility to advanced audio technology, make it an excellent choice. Moreover, it is one of the best free Blu-ray players for Windows & Mac.
If you're a movie enthusiast or just love great audio and visual effects, this user-friendly software will enhance your home entertainment experience. Download the software and enjoy top-notch playback and a seamless viewing experience now!