3 Types of POS Systems for Small Businesses
Updated On September 28, 2023 | by Austin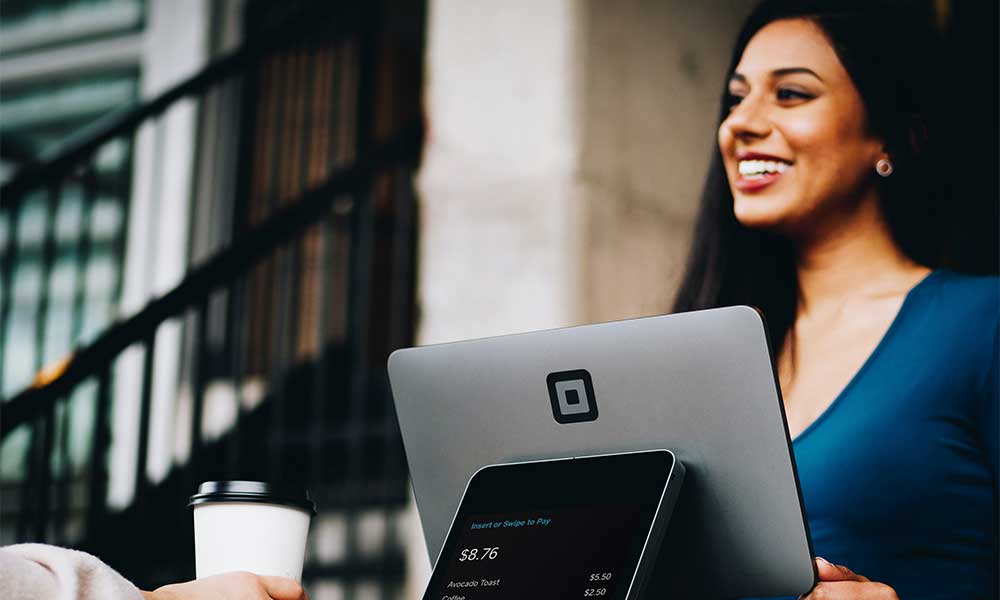 POS stands for Point Of Sale system, which combines both hardware and software tools used to facilitate a sale in your business. In other terms, it refers to the checkout part of the customer journey to securely pay for the products purchased. Technology has tremendously improved how POS systems are made and operated. Many have integrated newer ways of tracking inventory, while others include CRM tools to facilitate communication to customers.
Small businesses can take advantage of this integrated technology to help automate most of their repetitive tasks, saving them time and resources. The growth of technology has enabled POS manufacturers to create various options in the market that vary with the cost and functionality. While we will not compare POS systems here, this article will look at the three types of POS systems suitable for small businesses.
POS Apps
Point of Sale app is downloadable software that operates on compatible mobile devices, while others are made specifically for iPads. These systems give immense freedom, which is suited well for a small business that needs to simplify how they perform certain tasks. Regardless of which industry your business specializes in, these apps can be fundamental in helping you leverage the power of automation.
You may also like to read: Android VS iOS Development-Which Platform to Choose for Development?
Entrepreneurs who like to move around their premises can keep tabs on how they are performing while seamlessly communicating to their team using their mobile devices. These systems are secure with customizable dashboards that the admin can monitor what users do in the app. With the many features that these apps provide, most of them cost close to nothing and may depend on ads or a freemium feature that allows users to pay.
When you look at the long time value for your investment, POS apps require fewer resources to operate compared to some types of POS systems. The small size allows it to efficiently run on the mobile devices' storage while keeping tabs on your business operations. This method can increase business earnings by facilitating payments in meet-ups, conferences, and anywhere you keep your device.
All-In-One POS System
When you are set to break into the market and dominate it with your products or services, you will need a fully-fledged system that handles all your checkout operations. All-in-one POS systems come with both the software and the hardware components that integrate to form one system. Whether you are running a clothing store or a salon, an all-in-one POS system can be suited to help you collect payments and control your operations.
As your business grows, you could integrate more tools to cover your business needs and offer you a smooth-lined experience. The main terminal for this system is a monitor that operates most of the other parts, making it easy to control inventory and create reports at a go. Although this system may be suited for different kinds of businesses, integrating different pieces of equipment can increase the overall cost.
Unlike the flexibility that POS apps provide, all-in-one POS systems are mainly on-site, making it hard for people who are always on the move. The lack of customer service for some of these systems can be a downside, especially when it fails to operate normally.
Open Source POS Systems
Open Source POS systems are meant to be customized according to the liking of the business using them. The system is called open source since the source code is free to be tweaked by anyone to suit their needs. The system is self-hosted either in the business premises or can be outsourced to a third party in case the business doesn't have the necessary resources.
Open Source POS systems require users to possess some coding skills to be able to host it and set it up. The main reason to have this technology is the low barrier to entry due to the cost. In cases where the business has the needed resources, the POS can be acquired free of charge, making it the easiest way for businesses to streamline their operations. You could also rent it out to other businesses at a fee, thereby diversifying your income.
The fact that this solution is customizable, businesses can start small and consistently integrate new tools the more they grow. Technical skills are needed to set up the Open Source POS. If you're not able, you can get custom-made systems for their industry at a lower price than the other types of POS systems.
POS systems are reliable and can help your business improve its productivity while delivering high-quality customer service. Although no system is perfect, improvements in technology and AI are helping revolutionize how well these systems adapt to your business environment.
Related Post