3 Tips for Providing an Optimum Examination Experience for Students
Updated On January 24, 2023 | by Zayn Tindall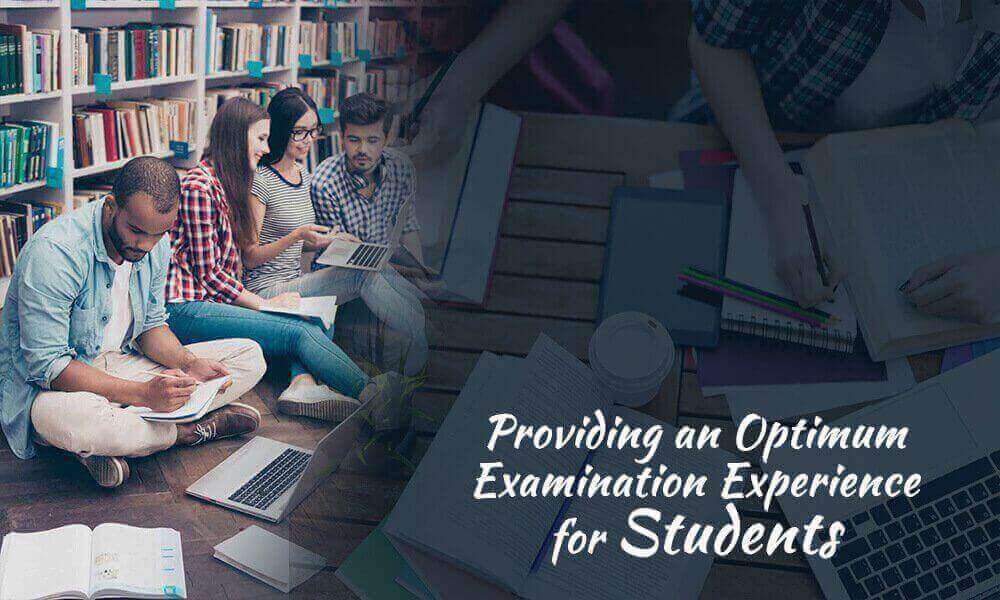 Most education experts in New Zealand insist on students appearing for standardized tests. One of the reasons behind that is an increasing gap between the top and bottom performers.
Just 64% of students in New Zealand above 15 years possess basic reading skills and proficiency in solving maths problems. This problem could be solved through academic assessments, requiring the students to use logical thinking, deductive reasoning, and rational analysis.
Standardized tests are held in various exam centers across New Zealand, and each is supervised through a combination of staff networks and technology. However, the primary concern of most assessment providers is to enhance the exam-taking experience of the students.
According to various studies carried out among students in New Zealand to determine the challenges faced while appearing for online exams, the stocking points for most students were:
lacking access to efficient delivery tools
quality exam centers
poor user interface designs of the exam's platforms
Assessment solutions should focus on those areas to ensure an optimum examination-taking experience for students. Read on to find out more about them in detail.
Tips to Enhance the Exam Experience for Students
Providing Efficient Delivery Tools
Students must have a wide range of efficient delivery tools to perform well in assessments. According to a survey of some students in New Zealand, lacking access to tools was one of the reasons behind diminishing their online exam experience.
Delivery tools should enable students to track their progress and navigate without difficulty within the test. These include flagging, progress summary, maths and science editor, and timer. Each plays a vital role in making it easier for students to attempt questions, manage their time, and pace themselves accordingly.
Flagging enables the students to flag any questions they might want to revisit or attempt later. Instead of wasting time searching for the question, adding a flag allows them to find it within seconds.
A progress summary provides a view of the completed sections and those yet to be completed. A science and math equation editor is another helpful tool that provides students with a keypad containing mathematical symbols that help answer formula-based questions.
Ensuring Quality Exam Centers
Regardless of which part or school in New Zealand the students take assessment tests, providing quality exam centers is crucial in optimizing their exam experience.
Quality exam centers in NZ allow students to perform their best by placing them in a comfortable environment. But what are some features that make an exam center efficient?
Well, they should be easily accessible by public transport, follow the safety protocols, be fully air-conditioned, have adequate lighting, and keep out distractions. Accessibility is important because most students in New Zealand rely on public means of transport, including buses and suburban rail systems (which primarily exist in the cities of Auckland and Wellington).
The digital exam center should have on-site technical support availability, supported by the latest technology, and highly trained invigilators.
Easy User-interface Platform
The online assessment platform should have a user-friendly interface, allowing students to become familiar with it within a few minutes. They should be able to understand its features easily.
Even though New Zealanders, including the students, are highly tech-savvy, working with an assessment platform with complicated instructions, lagging controls, and being unresponsive to their commands can be frustrating.
But what qualifies a design to be called appealing? Firstly, it should be simple without digital clutter, enabling students to scan a page easily. Secondly, the platform should use AI to ensure auto-marking and remove delays. 
Also, Read: The Complete List of 5 Pro Tips for Cracking the XAT Exam with a Good Score
Thirdly, the students should feel that they are in charge of the platforms rather than the platform controlling them. For instance, they should be assisted by visual prompts that inform them about the next step and constantly inform them about the current status of their examination (time remaining, questions attempted, etc.).
These are some tips that will ensure an optimum examination experience for the students and ensure they are stress-free while attempting the tests. From quality exam centers to an easy user interface, each plays a vital role in helping students take the exams confidently.
---
Related Post