6 Things to Know About Animated Explainers
Updated On November 8, 2022 | by Ankit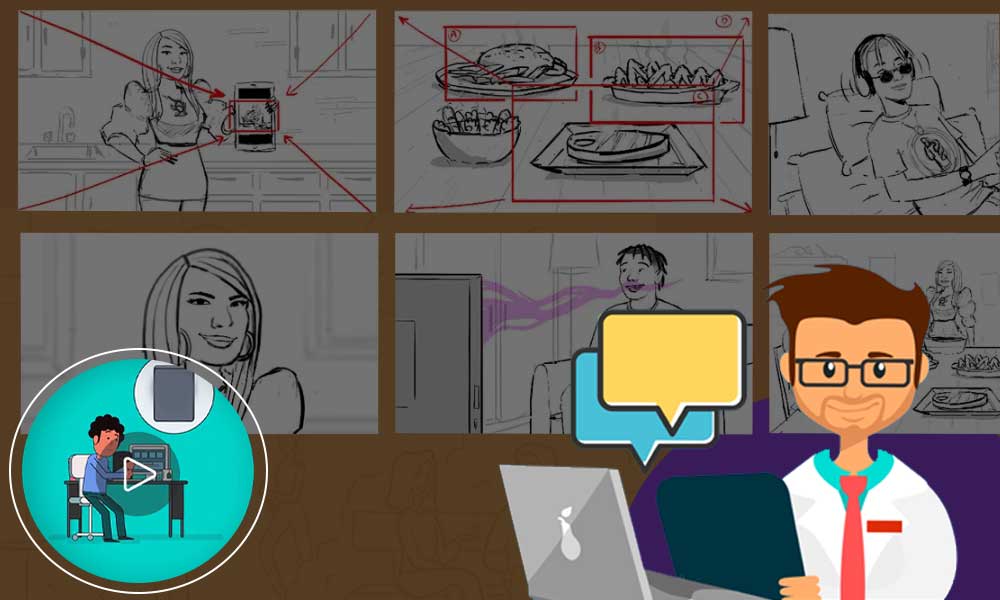 An animated explainer video is a good way to promote your business and also to share your brand story, and generally show customers what it is you do.
In general, an explainer video is a short form. It's typically for marketing or sales, and it highlights key points efficiently and in a compelling way. Businesses often host their explainer videos on landing pages, or they might feature them on their website's homepage. Other companies will use explainers for advertising or marketing on social media platforms.
A good explainer video has a few features. They're short—usually under three minutes, but shorter than that is better. There's a strong call-to-action, and explainer videos are focused on solving a problem, explaining a product or service, and letting your audience know why you're a solution for them. Explainer videos need to match the brand of the company producing them and the audience.
The following are six other specific things to know about explainers, especially animated explainer videos.
Explainers Follow a Similar Structure
An explainer video needs to be very high-quality, to effectively communicate a message. To keep the length short and the quality high, explainer videos tend to follow a similar structure.
First is the "what." This is a question of what the audience's problem is. Then, there's the how, where you lay out how your product or service will fix it. The third element is why. Does this mean why the audience should choose you?
When you're making an explainer video, you want to start out with a clear idea of your objective or what you want it to achieve. Do you want it to educate your customers, improve your SEO, increase conversions or get email signups? Do you want to boost engagement or increase awareness?
Explainers Work on Different Platforms
One of the many advantages of using explainer videos is that they work across different platforms. You can add an animated explainer to your website, email marketing, and social media. You can also use them offline, such as at a trade show booth.
You can share explainers on YouTube, dedicated landing pages, your FAQ page, or public forums. You can also use them for in-store displays. You can also use them for sales presentations and pitches, so you can see how they do a lot of heavy lifting once you produce one of these videos.
The Ideal Length
For most purposes, the ideal length of an explainer video is between 15 and 120 seconds long. Attention rates begin declining after 60 seconds. Then, once you reach two minutes, you can expect you've lost almost all your attention. If you need more time than this, you're either trying to put too much in a single video, or you've chosen the wrong format for what you want to achieve.
You can accomplish a lot in around 30 seconds by focusing on your main selling point and making it interesting.
Solve a Problem
Your big goal when you create an explainer is to solve a problem for your audience.
Your video has to offer a clear benefit to your customers. This might be information or a product or service that solves a real problem they have in their life. Your video should clearly define the problem you solve, differentiating you from competitors.
When you're thinking about the problem you hope to solve, you also need to know your audience. Are you B2C or B2B? Who are the decision-makers for your targeted audience—where do they live, what other brands are they engaging in, and what are they like on a personal level? The clearer the picture you have of your targeted audience, the more effectively you can make an animated explainer that speaks to their needs.
Quality is Critical
We've talked throughout this guide about the importance of quality in animated explainers. There's a lot of competition in this area, so a good video isn't enough. Your explainer needs to be great in order to see a strong return on your investment.
The Benefits
Animated explainers have a number of benefits that are fairly obvious. They give you the opportunity to communicate details about your brand personality and product and increase your conversion rates.
There are also other benefits that may not be as immediately obvious but are no less important.
For example, SEO-optimized videos can help you rank better on Google. When you create your video, include an optimized title, tags, and descriptions, so you can improve your organic exposure.
You can improve the return on your investment for email marketing campaigns, which is a proven way to drive organic traffic.
Finally, you can improve your relationship with your customers when you use explainer videos because they build trust and help your customers stay engaged and educated, translating to loyalty.
---
Related Post