The Role of Student Counselors in a Student's Academic Life
Updated On January 13, 2023 | by Zayn Tindall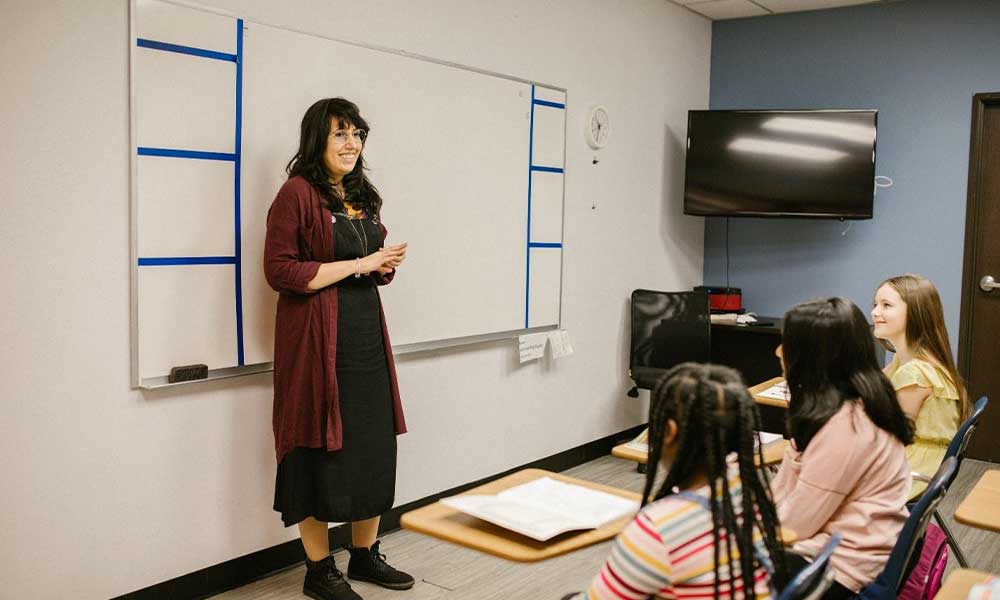 School counseling addresses various problems that might affect a student's performance at an educational institution, including behavioral and psychological challenges. Typically these services are delivered by the school counselor appointed by the school administration.
While school systems across various countries have different titles for a school counselor, their primary duty is to help students through academic, social, emotional, and mental development. In fact, according to a Popov and Spasenovic study, the critical components of school counseling can be categorized as;
Coordination school activities
Consulting with teachers, parents, students, and principals
Helping students overcome personal issues
Resolving conflicts
Supporting and guiding the social, educational, and psychological development of students
So, a counselor might observe, meditate, listen, initiate, guide, coordinate, advice, and advocate for students to do better in their personal and academic life. It is essential to realize that these dominant responsibilities vary from school to school and country to country.
With that in mind, let us look at a few ways a student counselor helps students in their academic life.
Also, can read: How Can Teachers Help Their Students Achieve Success?
A Student Counselor Helps Students Determine Their Abilities.
Amongst a school counselor's many duties, it is also their responsibility to help students identify their interests, capacities, and abilities, preventing them from dropping out from school. In addition, these professionals act as coordinators and advise students about their career decisions and orientations.
While doing so, they help prepare individuals for college admissions/higher education to ensure they reach their academic and career goals in the future.
So, if you want to do the same, enrolling in an online master's in school counseling degree to work as a student counselor is an excellent idea. Doing so will enable you to play your part in molding the leaders of tomorrow. 
A School Counselor Advocates for Students
Undoubtedly, tricky situations can arise within a school setting. But with the help of a student counselor, schools can solve issues through diplomatic means.
How? For instance, students might feel mistreated by a particular teacher. Not to mention, racial biases are also a factor plaguing most schooling systems out there.
However, a school counselor might step in to mediate between teacher and students to avoid verbal or physical altercations. In the end, prevention is the primary focus of all school counselors through specialized social skills to defuse challenging situations.
A School Counselor Acts as a Student's Best Friend.
There will come a time when all students require a friend they can confide in. With that in mind, a school counselor can act as a friend to their students, in a professional capacity, of course. And with such professional friendship comes privacy and confidentiality.
When acting as a friend students can rely on, a school counselor may listen, advise, support, and mentor students to make better, more informed academic and personal decisions. After all, it is a school counselor's primary duty to support students in the development process.
A School Counselor Might Liaise with Parents and Teachers.
It is a well-known fact that a school counselor doesn't necessarily work with students exclusively. In most cases, it will be better to involve parents and teachers in the counseling process to reach better outcomes as a whole.
Due to this, a school counselor might end up meeting with a student's parents to help facilitate home-based learning to maximize outcomes.
Furthermore, they might also liaise with a student's teachers to create learning strategies for individuals who suffer from learning disabilities. Moreover, they might also interact with parents and teachers to help students with severe behavioral and mental health issues. 
A School Counselor Might Participate in Learning Support Committees and Student Welfare Opportunities.
A school counselor is a critical aspect of an educational institution's learning support committees and student welfare programs. These professionals collect, discuss, and share students issues with other committee members to ensure that proper learning techniques are employed.
Furthermore, as an integral part of these committees, a school counselor might also assess, coordinate, and develop learning initiatives that improve learning standards and promote student welfare.
A School Counselor Might Refer Students to External Organizations.
In most cases, students' issues are too big to be solved internally. However, a school counselor is well-aware of this. So, under such circumstances, these professionals might refer students to external organizations well-equipped to handle these underlying issues.
For instance, a school counselor might suggest students undergo psychological treatment or recommend parents send their children to private tutoring to improve their learning skills.
Furthermore, a school counselor might also be required under Child welfare law to report any instances of neglect or child abuse to the concerning authorities and agencies.
A School Counselor Might Also Play an Active Role in the Classroom.
Sometimes, a school counselor will also play an active role in the classroom, but that depends on the situation. Typically, these professionals might deliver lessons about emotional learning or social skills, provide in-class consultations, or assist teachers in improving their education techniques.
So, just like a classroom teacher develops and delivers lessons on various academic subjects, a school counselor might also give engaging lessons, improving the teacher's classroom management skills in the process.
Furthermore, they may adjust their teaching techniques by formatively analyzing students' knowledge after or during the lessons.
A School Counselor May Also Evaluate and Improve a School's Existing Counseling Program.
It is a school counselor's role to strive and ensure that the educational institution's counseling program is update-to-date and as effective as it can be. In addition, they may also look at the school's existing counseling program through the lens of a microscope to identify areas of improvement.
Finally, after determining these faulty areas, they will have to take their concerns and recommendations to the principal or school board to incorporate changes that will benefit everyone from teachers to students to staff members.
Conclusion.
Of course, a student counselor's primary role is, well, to counsel students. And as research suggests, these professionals will spend at least 80 percent of their time and effort guiding students through direct counseling.
Furthermore, they might utilize the knowledge they've learned through their education to provide face-to-face or group counseling to students. In the end, a school counselor's job has its challenges, like any other counseling role.
However, many professionals suggest that the job also has its rewards. So, if you are determined to help your students overcome their professional and personal issues, this role is the perfect choice for you!
Next, consider reading: Six Amazing Student Services You Need to Use
Related Post