Signing Made Simple: The Rise of Mobile Notaries and Why You Need One
Updated On July 25, 2023 | by Anastasia Brown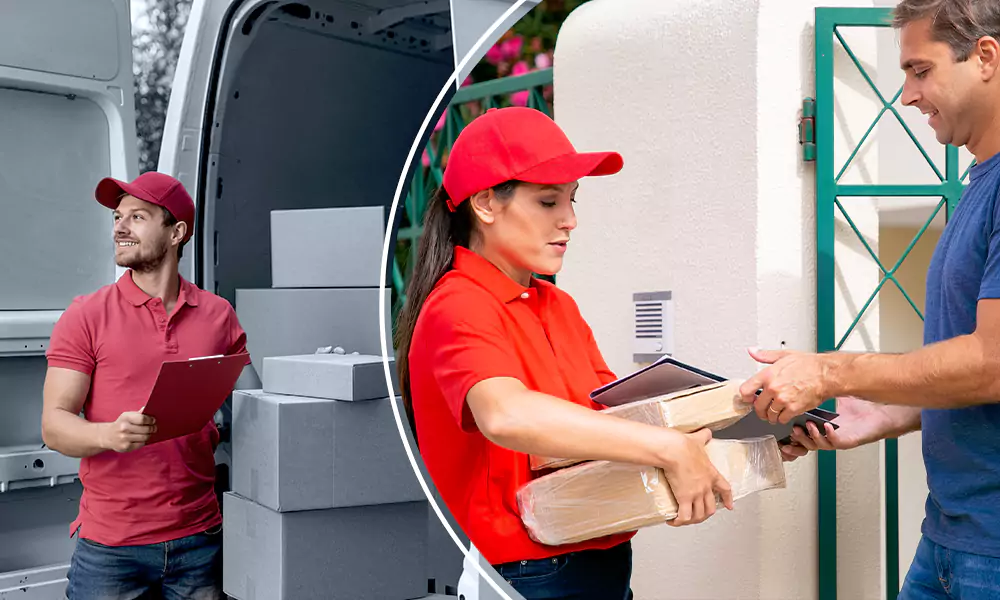 In an increasingly digital world, where convenience and efficiency are paramount, the traditional process of notarization has undergone a significant transformation. Mobile notaries have emerged as a solution to meet the changing needs of individuals and businesses. This article explores their rise, benefits, and why you should consider hiring one for your important document signings.
Understanding Mobile Notaries
Mobile notaries are licensed professionals who provide notary services at a location convenient to their clients. Unlike traditional ones who operate from fixed locations, they travel to homes, offices, hospitals, or any other place where their services are required. This flexibility allows individuals and businesses to have their documents notarized without the need to travel.
The Convenience of Mobile Notaries
Gone are the days when you had to take time off work or disrupt your busy schedule to visit their office. They bring the notarization process to your doorstep, saving you time and effort.
In case you need a document notarized for a real estate transaction, a legal matter, or a business agreement, a mobile notary can come to your preferred location, eliminating the need for inconvenient trips.
The Rise of Mobile Notaries
This can be attributed to the increased demand for flexible and convenient notarization services. As businesses expand across borders and individuals lead busy lives, the need for an endorser who can meet them where they are has become pertinent.
Mobile notaries offer a solution that caters to these evolving needs, ensuring that important documents can be legally notarized without unnecessary hurdles. The below graph shows the 5-year projection related to the notary industry.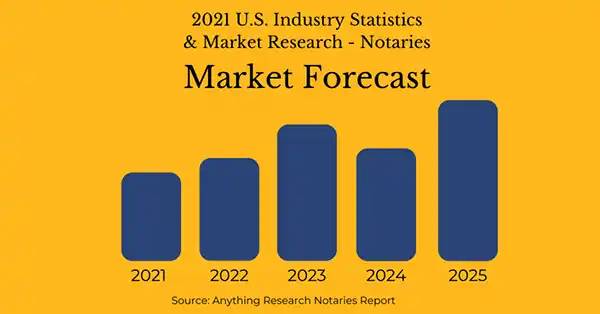 Benefits of Hiring a Mobile Notary
Hiring them comes with a range of benefits. Firstly, it saves you time and eliminates the need for travel. No matter whether you're at home, at your workplace, or even at a hospital, a mobile notary can accommodate your schedule.
Secondly, they offer personalized service, taking the time to explain the notarization process and answer any questions you may have. Moreover, they provide a level of convenience and flexibility that traditional notaries cannot match.
Legal Documents and Mobile Notaries
Legal documents require proper notarization to ensure their validity. They play a vital role in the execution of legal records such as affidavits, power of attorney, wills, and trust documents. By verifying the identity of the signers and witnessing the signing process, they add an extra layer of assurance to legal transactions.
Real Estate Transactions and Mobile Notaries
Real estate transactions often involve a multitude of records that require notarization, including deeds, mortgages, and lease agreements. They are specialized in real estate signings, providing a convenient and efficient way to complete the necessary paperwork. Even if you're buying a property, refinancing, or entering into a lease agreement, they ensure a smooth and legally binding transaction.
Financial and Business Transactions
In the hectic world of finance and business, time is of the essence. Mobile notaries offer their services for financial and business transactions such as loan signings, contracts, and partnership agreements. By bringing notarization services directly to your office or place of business, they contribute to efficient deal-making and contract execution.
Medical and Healthcare Documents
The medical field also benefits from their services. Healthcare directives, living wills, and medical power of attorney documents often require authentication. They understand the sensitivity of such records and can provide their services in hospitals, nursing homes, or even at home, ensuring that your healthcare-related wishes are legally documented.
How to Find a Reliable Mobile Notary
Finding a reliable mobile notary is paramount to ensure a smooth notarization process. Start by checking online directories and professional associations or seeking recommendations from trusted sources. Look for notaries with proper licensing, experience, and positive reviews. Contact them to discuss your requirements, availability, and any specific documents you need notarized.
Do You Know: The first Remote Online Notarization law was passed in 2011 by the Commonwealth of Virginia and after this, their demand has been on the rise, especially during the COVID-19 pandemic.
Qualities to Look for in a Mobile Notary
When hiring them, consider their professionalism, attention to detail, and ability to explain the notarization process clearly. A reliable one should possess excellent communication skills, be punctual, and have a thorough understanding of the legal requirements and procedures involved in notarizing different forms.
Tips for a Smooth Notarization Process
To ensure a smooth authentication process, it's significant to prepare adequately. Have all the necessary papers ready and organized, including identification, relevant forms, and supporting materials. Make sure all signers are present with valid identification. Clear any doubts or questions with the mobile notary before the scheduled appointment to avoid any last-minute surprises.
Cost of Hiring a Mobile Notary
The cost of hiring one varies depending on factors such as location, document complexity, and the specific services required. Mobile notaries usually charge a travel fee in addition to their notary fees. While they may be slightly more expensive than traditional notaries due to their travel expenses, the added convenience and flexibility they offer often outweigh the costs.
Future Trends in Mobile Notarization
As technology continues to advance, the future of mobile notarization looks promising. Digital platforms and remote online notarization (RON) are gaining traction, allowing documents to be notarized online, further enhancing convenience and accessibility. However, it's worth noting that certain forms may still require physical presence and in-person authentication. There exist certain challenges in their path, as shown in the pie chart below.
The rise of mobile notaries has revolutionized the process of document attesting, offering unparalleled convenience, flexibility, and personalized service. Whether you need to notarize legal, real estate, financial, or healthcare documents, they bring their expertise directly to you, eliminating the hassle of travel and saving valuable time. As the demand for these services continues to soar, hiring a reliable one has become vital for streamlining your document signing process while ensuring legal compliance.
Along with leveraging their expertise, it is important to recognize the invaluable role played by professional notary service providers like Judiciary Process Servers in this field. Companies specializing in these services, such as Judiciary Process Servers, offer comprehensive solutions for individuals and businesses requiring notarization. These companies employ a network of experienced notaries who can deliver efficient and accurate notary services at your preferred location.
---
Related Post