The Impact of Mobile Gaming on Online Casinos: Trends and Future Developments
Updated On October 11, 2023 | by Steve Hughes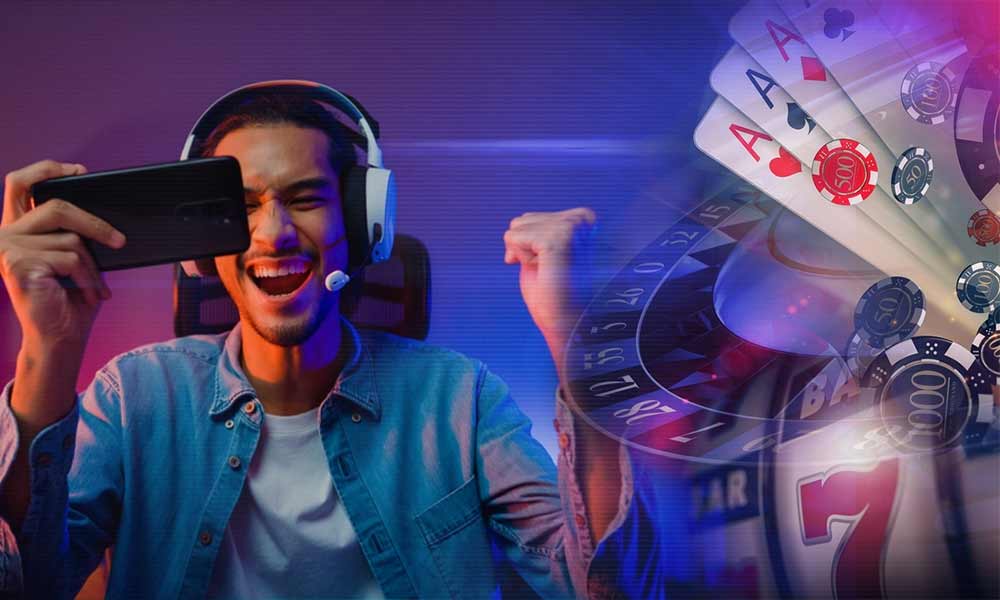 Mobile gaming was a futuristic concept just two decades ago. Today, this form of gaming is one of the fastest growing on the market. The emergence, rise, and evolution of mobile gaming have significantly impacted the gambling industry, particularly mobile casinos.
The convenience and accessibility of mobile devices have led to an increase in the number of players playing games online, and casino games are no exception. So, it makes sense that new mobile casinos are constantly popping up. One may even make gambling a full-fledged profession.
If you are interested in discovering the trends, future developments, and current relationship between mobile gaming and online casinos, we recommend reading this blog post to its end.
The Current State of Mobile Gaming and Online Casinos
If we look closely at the statistics, mobile gaming has become increasingly popular over the years. According to Statista, the mobile gaming market across the world was valued at $77.2 billion in 2020. Moreover, it's expected to reach $98.4 billion by 2024. Besides that, the number of smartphone and tablet users globally is expected to reach over 7 billion by 2025.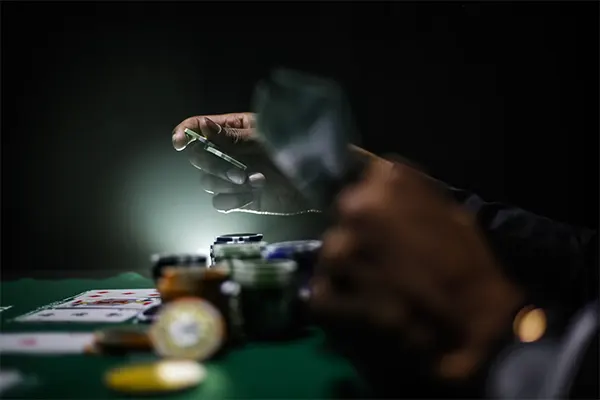 Online casinos have also witnessed significant growth in the past decade. The Mobile gambling market was valued at $66.7 billion in 2020 and is expected to surpass $127 billion by 2027. Let's not forget that the COVID-19 pandemic has also contributed to the growth of online gambling, as more people stayed at home and turned to online gambling for entertainment. However, be aware that mobile gambling and casinos are different from illegal gambling. 
As you can see, both markets and activities are very profitable. In addition, they have similar figures, so teaming up the two looks like a great idea. Truth be told, we are already witnessing such collaboration on many levels.
How Does Mobile Gaming Affect Online Casinos?
Undoubtedly, mobile gaming has significantly impacted the online casino industry. One of the most notable effects is the growth of the number of active players. With the rise of mobile devices, players can now access their favorite casino games anytime, anywhere, as long as they are connected to the Internet.
Most casino sites are optimized for mobile devices. Many feature mobile applications designed for Android, iOS, and/or Windows-powered smartphones. These are some things that have led to an increase in the number of users playing casino games on mobile devices.
In addition, mobile gaming has made it easier for users to top up their accounts and withdraw their winnings from casino websites. Now, almost everyone knows how online gambling works. With mobile-friendly payment options like mobile banking and e-wallets (digital wallets), users can easily withdraw and deposit money into their casino accounts. This has made the online gambling experience more convenient and hassle-free.
Another thing we should mention when discussing the impact of mobile gaming on online gambling is the introduction of new games. Mobile devices have enabled designers and developers to create games specifically for mobile platforms. These titles are designed with the needs of mobile users in mind. They usually provide a unique gaming experience optimized for smaller screens and touch-based commands.
The Trends that Mobile Gaming and Online Casinos Share
One of the biggest trends in mobile gaming and online casinos is the usage of VR (virtual reality) and AR (augmented reality) technologies. VR and AR technologies can potentially improve the online gambling experience by providing users with immersive gaming sessions.
Like in many other aspects of our lives, AI (artificial intelligence) and ML (machine learning) can potentially change the relationships between these two activities. The initial tests have confirmed that these technologies can be used to personalize the online gambling activity of any player. For instance, ML and AI can analyze player data and deliver personalized game recommendations, bonuses, and offers.
Best Mobile Gambling & Online Casino Apps
There are several best mobile gambling and online casino apps that can help you win unbelievable amounts with very little effort. 
Below are some of these major apps available in the market.
Therefore, you may choose from any of the above apps for a premium mobile gambling and online casino experience.
What Can We Expect in the Future?
The future of mobile gaming and online casinos, two fast-growing industries, is exciting, with new developments on the horizon. One of these developments is the use of blockchain technology. The latter can potentially revolutionize the online gambling industry by providing users with a more transparent and secure gambling experience. Of course, we don't have to talk about the use of cryptocurrencies in online casinos because this payment method is already used worldwide.
Another future development with great potential is the use of 5G technology. Thanks to faster and more reliable internet connections, mobile users can expect seamless online gambling sessions and access to high-quality streams without interruptions. This is especially helpful for those who prefer live dealer games. So, with 5G technology, players can expect faster load times, smoother gameplay, and fewer problems related to internet connectivity.
Suggested Read: 10 Best Free Unblocked Games for Schools to Play Online
Final Thoughts
As you can see, mobile gaming has had a tremendous impact on the online casino industry, with more players turning to mobile devices for their gambling needs. The convenience and accessibility of mobile devices and the implantation of modern technology have made it easier for users to play games, use various payment methods, and claim bonuses in online casinos.
---
Related Post