How to Manage Your IT Infrastructures During a Move?
Updated On October 18, 2021 | by Alex Smith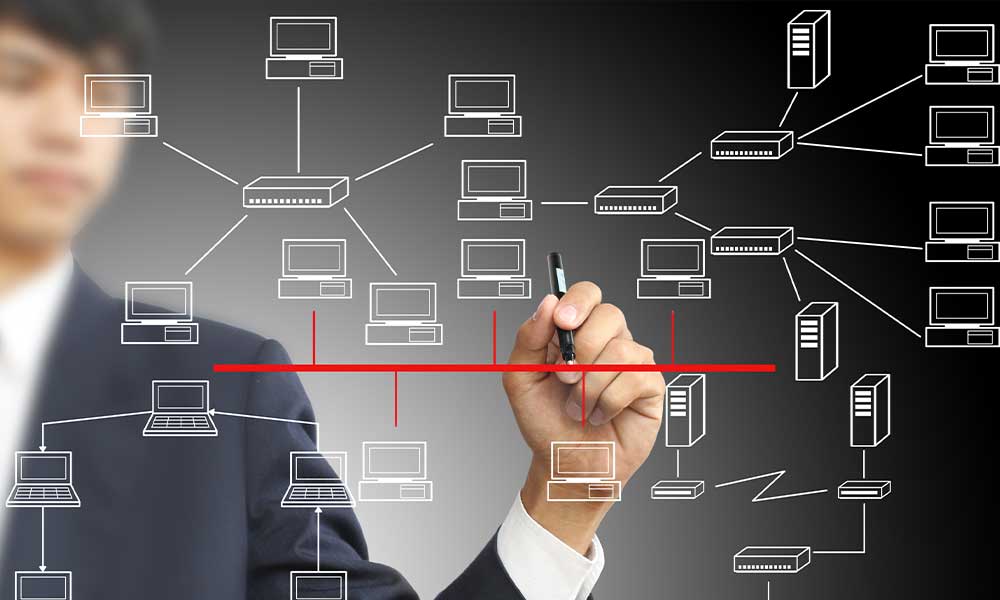 While you are relocating your office, always keep in mind that you are moving the entire IT infrastructure along with the network configuration. Moreover, performing this with tiny interruption as possible can be a daunting task for sure. It can create headaches and unprecedented downtime if you overlook things when on the move. So, to ensure that you can work flawlessly during and after the move, you will need a business continuity plan. It is also essential to have a great consumer base and continuous revenue.
Check the Checklist
Well, to shift your business to a completely new location, the first requirement would be to make an effective checklist. Creating an effective checklist will surely help you to launch a successful office relocation plan for sure. You need to include all the necessary steps in this list, be it to evaluate your office equipment, decide what requires upgrades, figure out your cabling requirements, or inspect the minute details like the number of power passages at the new office space. You need to keep track of all the information that needs more attention. You can ensure help from the most reliable and trusted local moving company at iMoving because you may wish to get a decent head start. Remember, being organized is the key.
Planning Your Move
Evaluating your present situation before you take any positive steps would be a wise decision for your business.
You need to look for all of your undergoing projects. If you fail to look, they may be badly affected by the moving process.
Devise a plan to perform these and other business operations during the move.
Analyze your current office location and the one that you are moving to. Compare the existing sites and the facilities that you're getting currently and deduce what other utilities and other IT factors you need to consider.
If a new apartment is involved, contact your contractor or architect to discuss the project details and come up with the desired configuration plan.
Try to come up with an all-inclusive budget for the move considering the estimated costs and all the associated charges involved. Make sure to include an emergency fund for unforeseen expenditures.
Consider the telecommunication options that would fit your business needs. Also, evaluate the type of network infrastructure that you will be needed at your new workplace.
Evaluate your current company data systems and comprehend what can be reused and what needs improving upon or replacement altogether.
Equipping the Equipment
Do make sure to assess your system connections and physical hardware. If it fits your budget, it could also be a good time to consider an upgrade. Analyze the systems that are older or slowing down. You can start with a fresh installation of a newly purchased setup that too installed at a new office. Not only will it make your move smoother but also aid in improving your infrastructure simultaneously. Here are some tips for the same that you can check out for sure;
Put all your IT assets in an inventory and compare your current infrastructure with the one at the new location.
You will need to identify the placement requirements for your systems and the peripheral devices, equipment, and connections.
Decide if you can continue business with your current cabling company or you need to move on to another.
To save time and simplify procedures, review the upcoming IT upgrades and acquisitions and decide if you can accomplish them simultaneously as the move.
Create a plan for selling or disposing of any obsolete hardware or equipment. You can always take help from the top-rated local moving companies for the same.
Also, work upon managing and nullifying the impact that any unprecedented downtime may have on your business. You may consider renting redundant hardware or software to support your business during the move.
Ad-ones to Consider
Try expanding your budget to include multiple contingency funds to cover up any equipment breakages, delays, or security breaches.
Make sure to obtain physical copies of all your data and store backup files in a secure and easily accessible location during the move.
Back up your system data to a private or public cloud and notify your ISP for the same.
Enlist the help of some top-rated local moving company that has prior experience in overseeing IT infrastructure relocations.
Conclusion
Moving your office can indeed be a stressful experience, but the IT component doesn't have to be a cumbersome task. With careful planning, organized steps, and proper aid from a company, you can ensure that your infrastructure relocation will be a piece of cake. Moreover, if you decide to take help from some moving company, we would recommend you to go for the top-rated and experienced local companies. By making decided moves and following a systematic approach, you can avoid any last-minute hustles and shift your office's IT infrastructure to your future office.
Next, Read: How Much Does it Cost to Have Furniture Removed?