How to Learn French in 1 Year
Updated On October 17, 2023 | by Zayn Tindall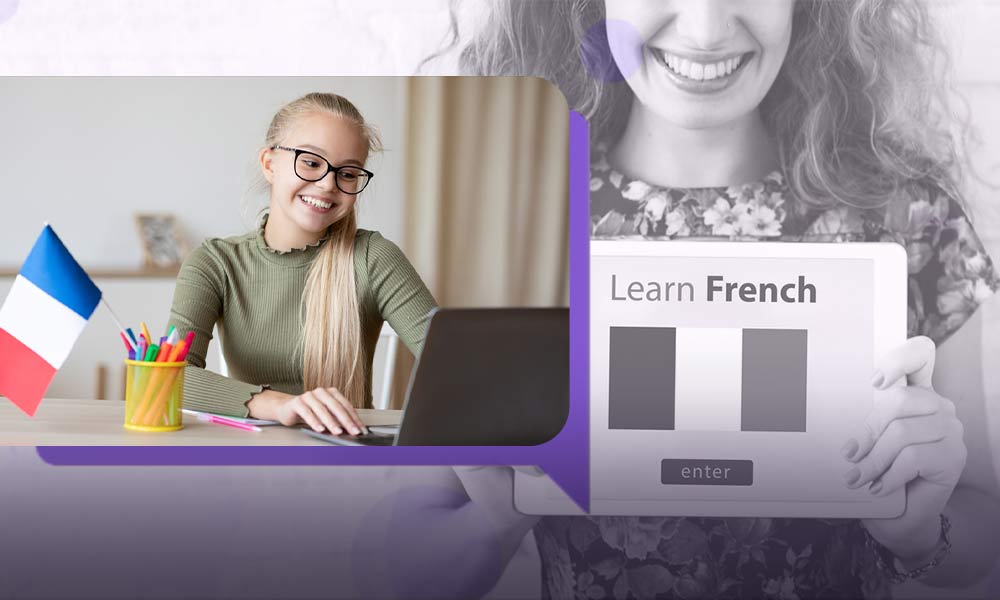 The key to achieving fluency in any language is learning it consistently, day in and day out. This can be done in many ways, but one of the most effective is immersion. Surrounding yourself with French, whether in person or online, is a great way to improve your vocabulary and speaking skills.
Listening
If you are a fan of language learning, then you know that listening is a key part of the process. It helps you learn new vocabulary, phrases, and verb conjugations, but it can also help you improve your pronunciation.
The best way to start is by listening to audio recordings, whether they are podcasts or radio shows with French content. These are great ways to practice your pronunciation and gain confidence in speaking French with others. Listening to music in French or watching French movies and TV shows can also be a good way to increase your vocabulary. When you read, keep a notebook by your bedside to write down the word, its definition, and any other useful information. This will help you stay motivated and track your progress as you go through your French lessons.
You can also play quiz games on your phone or podcasts to test your knowledge of the French language. This is a great way to review your words, especially when you have time to spare on the weekends or during the week. Choosing the right course is crucial to your success. If you are new to learning a language, it may be better to start with an italki app, Because this is one of the best apps on the internet which offers 130+ languages courses. If you want to start learning French then start with an italki French tutor. They will help you to learn French fast in easy ways.
Speaking
Apart from the obvious advantages of being immersed in a foreign culture, relocating overseas is effective for language acquisition because of the social contact that comes with it. The prospect of actually having conversations in French with native speakers is much more appealing than the prospect of just reading about the language in a textbook.
The good news is that you don't have to go to France to communicate with individuals who speak French.
I've had a great experience with language exchanges in France and the UK. The basic idea is that you find a French speaker who is interested in improving their English-speaking skills and vice versa.
You may get together at a restaurant or café for an evening and split the time evenly between speaking French and English. Doing so will help you and the other person grow, and you may even make a new companion.
Several cities and towns have language exchanges that you may find promoted online or via Facebook groups. The terms "language exchange" and "language tandem" may be used to refer to these kinds of groupings.
You might also consider hiring a French instructor online for extra money. Many tutoring options exist, each with its own price tag and approach. Both italki is on the less expensive end of the teaching spectrum.
Greater you use French, the less scary it will become. Failure is the surest path to learning and improvement. Everybody who has achieved language fluency went through this process, and you can too!
Writing
To be able to write in French, you may just need to learn the correct spelling and how to utilize the various accent letters. You must get good at time management to become a better student. This will help you to learn better and will appear as simple as memorizing and practicing the material.
Production is the trickiest component of the equation.
As a writer, you need to be able to access your internal store of knowledge and arrange the words in a logical fashion. Unlike reading and listening, which focus on taking in information, writing is a constructive talent.
It's an issue if you can't make up your own words:
It's when you feel like you've hit a mental block and you just can't think of anything to say.
It's the ability to recognize written English but lacks the ability to write your own.
This is something that can only be avoided with regular practice.
Writing is a great way to practice productivity since it allows you to pause and consider your next move. It is not dishonest to use a dictionary or the internet to learn a new term or find the best method to express yourself. (Because of the extra work you've put in, you'll probably remember this information better.)
Some individuals find writing challenging or daunting since there is no instant response as there is when speaking to someone.
Learning tools like flashcards might be helpful when you're just starting out. Get started with terms you already know and see if you can remember them well enough to write them in French.
Up to whole phrases now: See the statement in its original language and attempt a translation into French.
Fortunately, many French courses will include exercises of this kind inside the learning management system itself, providing you with immediate feedback on your progress. (But a simple paper flashcard would work just as well and provide fast feedback.)
Steps to Learn French in a Year
Below we have written a step-by-step process which you must follow to speak and read fluent French in a year.
Define your goals from the start
Set some deadlines to work upon and check your accomplishments.
Combine french learning into your hobbies.
Set a learning routine
Well, like any other activity, you must add french learning into your everyday tasks, and you'll see positive results very soon. So this was all about how to learn French in a year. We hope this blog will be helpful to you.
---
Related Post