How Long Until Streaming Takes Over Wired Cable TV?
Updated On January 17, 2022 | by Ankit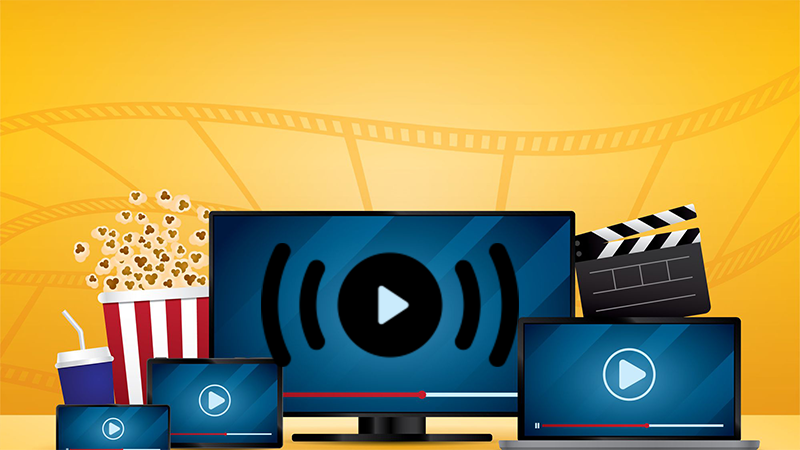 The trends are changing rapidly. With the need for change and the need for them to improve the technology is improving and new and better things are coming out. Today it is streaming versus wired cable TV. Why wouldn't it be? Streaming is taking over cable TV after all. When you have excellent internet service providers such as Xfinity, where you know you do have a reliable internet connection and will have a smooth streaming experience and if anything goes wrong you can simply contact Xfinity customer service phone number. Everything has been made so simple.
It is a heated topic and people often wonder that how long until streaming takes over wired cable TV? It is about time. Let's find out why that is a possibility and why the masses are turning towards streaming and skipping wired cable TV connections.
Cancellation and Subscriptions
The process of canceling or subscribing to a streaming service as compared to a cable connection is distinctive. You simply enter into my app store, go to subscriptions, and click cancel if somebody decides they don't want to keep paying or can no longer afford the streaming service. That's all there is to it. If you wanted cable, you'd have to deal with a lot more hassle and pay a lot more money. Depending on the provider and package, monthly prices average around $50. You might be paying $16 for Netflix and $4.99 for Hulu and Showtime right now. This means you just have to pay $22 for all of the stuff you need, which is less than many cable plans. These streaming services save you from the gruesome procedures as compared to the cable TV connections.
The Pricing
This is where a divide can be drawn easily. Streaming services provide us with all the same (sometimes less or more, depending on your preferences) content library but it is the ala carte approach that wins. The price of the streaming service can still not be more as compared to the cable TV connection. They are more convenient to use and pay for than cable television. As a college student on a tight budget, having a Spotify subscription for $4.99 that includes free Hulu and Showtime is a good deal.
Streaming offers much more affordability than a wired cable TV connection ever can. Every individual is looking for affordable options and streaming services are far easier on the pockets.
Also Read: Androidtv.cm Setup-3 Methods to Setup Your Android TV
Range of Content
The cable TV default bundle only includes a restricted number of channels. Furthermore, you must pay extra to view an on-demand sports channel or to rent a movie for a limited time. On the other hand, there is no time limit on watching the most recent movies. Simply add the film to your queue and watch it whenever you have the opportunity.
There is far more availability of the content on streaming services, that too with advertisements free experience. You do not have to pay separately for anything on top which the users today appreciate.
Lifestyles
Streaming services are more suited to the lifestyles of today's young adults. Demand for streaming services has increased even more as a result of the COVID-19 outbreak. With so many people trapped inside and no trips to the movies, Hollywood has been forced to respond, and many of its new films are now available on streaming platforms as well, which has only expanded the variety and persuaded more adults to switch to streaming.
Portability is what the wired cable TV lacks. With the contemporary generations being accustomed to portable devices, they cannot sit in one place for a very long time. The cable TV connections are since confined to certain rooms and areas, which makes it difficult for the people and their attention spans to stick for very long.
Conclusion
It cannot be said that the takeover is happening anytime soon. While baby boomers and Gen Xers will likely keep cable alive for a few more decades, traditional television days are undoubtedly short. Younger generations are driving changes in the entertainment business, which will see cable disappear in favor of a rising variety of more affordable, convenient, and modern alternatives.
Related Post