Is It Worth Going for a Design Major?
Updated On November 14, 2022 | by Zayn Tindall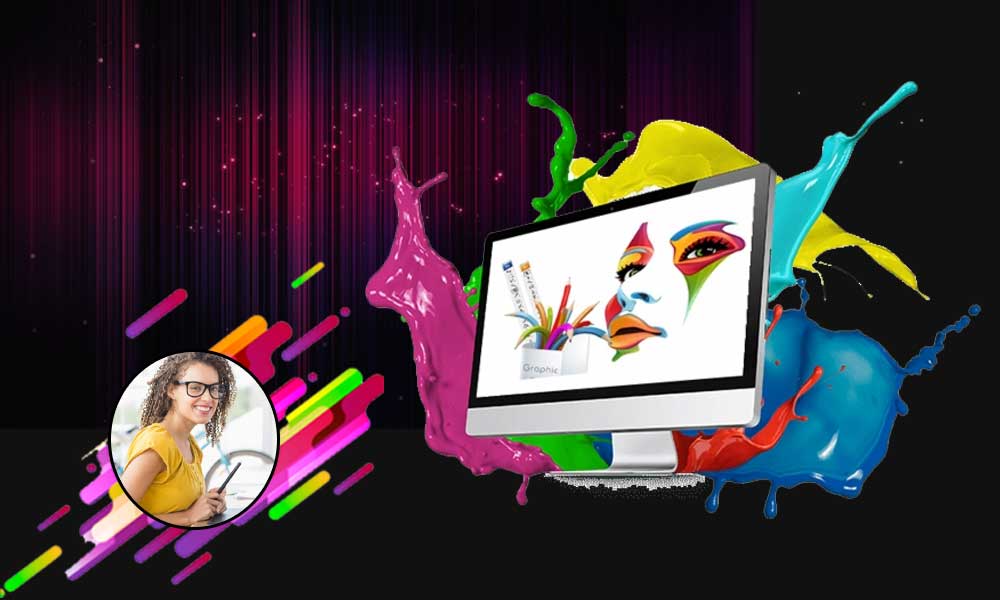 Studying design is a great opportunity for creative and ambitious students. It opens doors to several industries and offers great career opportunities.
If you are considering a Design Major but are not sure what it entails, this guide is what you need.
Design Education Overview
It is not only about artistic vision and creativity. It includes work with new technologies as well. You can learn a lot of skills, from bringing an idea to life in the form of illustration to solving specific societal challenges with product design. This field is quite varied and has a lot of specializations in it.
Usually, this degree involves a lot of practical work and individual assignments. However, this should not scare one from pursuing their dreams. Even if you are struggling with academic writing, there is a way to get better at it. It is a skill that can be trained just like any other. And there is always the help of the WritePaper.com platform that assists with all things college assignments. Professional authors offer writing, editing, and proofreading help to all students in need.
They can polish your text to the maximum or do it all from scratch. In any case, it is a great opportunity to learn from the experts and meet all the college deadlines. So if that was your primary concern, it is not an issue anymore.
One of the best parts of going to a Design school is that you can work in a range of various fields after, namely:
Graphic design and visual communication. Here one works in editorial production to visualize concepts in a digital, multimedia, or physical form. You can do web elements, illustration, typography, packaging, branding, poster creation, etc.
Industrial/Product design. It is a multidisciplinary field where one can practice a lot of areas of knowledge. The main goal is to create products from scratch up to prototyping and manufacturing. These products can be in the range of furniture and accessories to systems and services.
Industrial Design Engineering is for people that are creative but also focused on technology. It combines Science and Humanities to create products in electronics, transportation, bioengineering, IoT, food, etc.
Space Design deals with working in various spaces indoors or outdoors. One can work with interiors, landscaping, public spaces, scenography, or window dressing.
The interactive experience is linked to the web and multimedia. You'd get to work on user experience while interacting with such products or environments.
It is an incredibly rich pallet of career and industry choices. Whether you aim to work in the fashion or automotive sphere, designers are highly valued and demanded in both of them.
What Will You Study?
Depending on the particular major you opt for, the exact list of courses will change. And not every program is the same. Those who work with jewelry will have other objectives than web professionals.
But there are several common subjects and topics all of them will study. There is a strong emphasis on learning technical skills in such majors. There will also be a lot of practice and learning new media, materials, and software tools. This ranges from drawing to the development of gaming graphics.
As for the theory, one will learn about traditional and modern practices and principles. This might include such subjects as:
Typography;
Visual communication principles;
Print and digital design;
Illustration;
Basic animation and moving images;
Photography principles;
Materials;
Manufacturing processes.
Also, some programs are more based on fine art and involve learning about fashion and textiles. Some will focus more on style or accessories, while others will dive into consumer electronics.
Career Prospects
As for the salary range for future professionals, it is hard to estimate the average for the whole field. There are too many specializations to consider. However, the overall outlook is good as there is a constant demand for designers in various industries.
According to the US Bureau of Labor and Statistics, the average annual salaries for some of these job opportunities are:
Graphic experts – $59,970;
Industrial design – $77,030;
Interior design – $62,570;
Fashion design – $$83,650;
Special effects and animation – $78,790.
One needs to remember that rates also depend on geographical location, experience, and type of employment. Freelancers and those working for agencies tend to have different salary expectations. So these estimates are not exact. Generally, degree holders have good employment prospects.
Also Read: Make Your House Moe Dazzling With These Designer Curtains
The Benefits of Pursuing this Major
There are several key advantages this major can offer, such as:
Opportunity to learn new and practical skills like project management, presentation, research, problem-solving, communication, and working with specific materials and tools.
Higher employability and better salary expectations. Although some projects can be done without a college degree, it is always a huge benefit when searching for a job. Degree holders earn more and have better prospects of career growth.
Expert feedback on your projects and works. This is also a great opportunity to build and diversify your portfolio.
Valuable experience with different tools and materials.
Collaboration with other creators and mutual learning experience.
A strong theoretical background ensures you can work in different fields.
It is suitable for detail-oriented students that love to practice their creativity. Another huge benefit of this career is the fulfillment it brings. It is an opportunity to make a positive change and see the results of your work. You can transform a living space for others, create new products to solve specific problems, or work on a new exquisite video game.
This is an incredibly versatile major that can be applied to many labor market sectors. It can lean on the fine arts side or technology side. In any case, it offers amazing self-development and employment opportunities.
Conclusion
To sum it up, a Design major is worth pursuing as it ensures a great career outlook, higher employability, and decent salary rates. It can also be extremely versatile and multidisciplinary. One can focus on technology and product design or work with graphics and digital media. It teaches practical skills and gives valuable experience. 
---
Related Post