How the Online Casino Industry is Changing in 2023
Updated On April 18, 2023 | by Alex Smith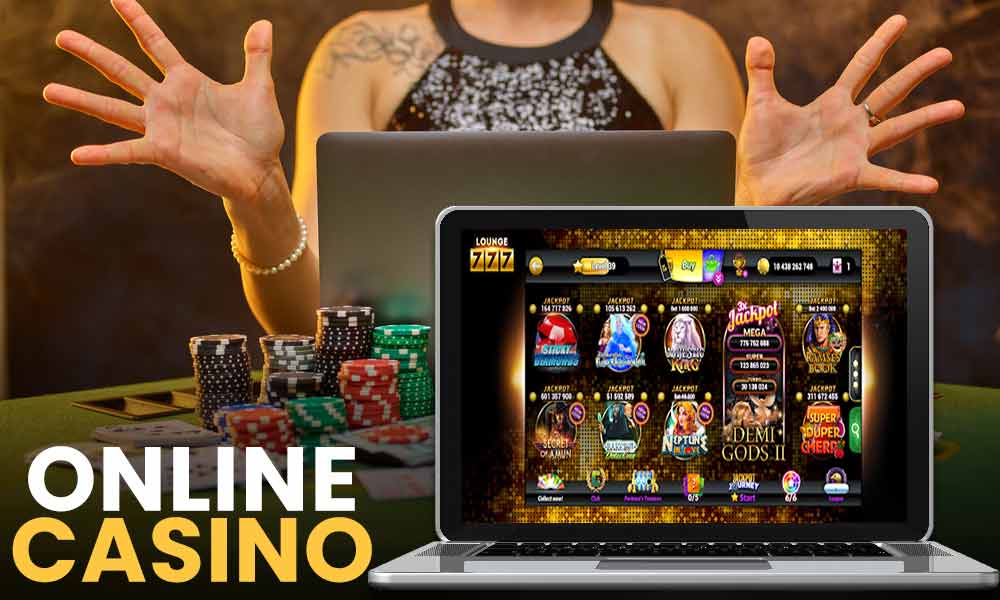 The casino industry can be seen as traditional and resistant to change. People have an image in their minds of casino halls and poker rooms, which can give an impression of being transported to a previous time.
While there are aspects of casino culture and businesses that are still similar to what they were 30 or 40 years ago, there are countless differences as well. The emergence of the Online Casino is one of those seismic changes that has brought about a revolution in this space.
People can now access their favorite casino games and bet on sports games using a computer, tablet or smartphone in nearly all parts of the world. The online casino industry constantly innovates as they look to get ahead of possible consumer trends and make the most of new technologies.
Below is our assessment of the four most interesting and impactful changes arriving to online casinos in the rest of 2023 or over the next few years.
Gambling Legalization in the United States
One of the most significant ways the casino industry has changed in the past few years is the evolution of gambling legalization in the United States. Everything began in 2018 when the Supreme Court ruled that states could handle the legalization of sports books as they saw fit.
While some states in America still have some laws pertaining to online gambling and sports betting, vast swathes of the country are now legal havens for online casinos, poker rooms, and sports books. If a person wants to play a game of Texas Hold'em or bet on an upcoming NBA game, they can do so legally.
Experts believe that, within the next few years, gambling will be legal in all corners of the United States. Such a shake-up is set to have a hugely positive impact on the online casino industry.
Virtual Reality and Augmented Reality Casinos
The advent of virtual and augmented reality is affecting nearly every tangentially related industry in 2023. Companies are spending billions of dollars as they look to get a foothold in what they believe will be the way that the world consumes media for the foreseeable future.
While virtual reality is still a niche hobby compared to other digital entertainment, the casino industry knows it could be a game changer. Many online casinos and sports books are already working on virtual and augmented reality apps that could be used with existing and upcoming headsets.
The advantage of virtual reality for casino enthusiasts is the feeling of realism that it would deliver. Feeling as if you are in a real casino with players next to you is a world of difference from playing games in front of a computer screen.
Challenges for Traditional Casinos
With so many changes coming to online casinos, we cannot ignore traditional casinos. The industry is set to experience many challenges in 2023 and 2024, but there is also cause for optimism. Worldwide trends show that tourism is on the rise in 2023, which is always good news for companies that base their business on brick-and-mortar casinos and sports books.
The issue for these companies is that as online casinos become more popular and prevalent, they may take away business from traditional casino. If a person can fulfill all their gambling needs when they log into a sports book or online casino app on their phone or play in virtual reality in the near future, they may not have much need to visit a regular casino.
What traditional casinos must do is ensure they are adapting to the times. Many companies have branched out into the online casino space, while others are looking to create immersive and unique experiences at their establishments that cannot be replicated digitally.
Crypto Casinos
Another way that online casinos are attracting customers in 2023 is by allowing them to deposit and withdraw money using cryptocurrencies. Given the popularity of crypto, especially among poker players and online gamblers, casinos know they can gain a higher market share if they are more friendly towards currencies such as Bitcoin or Ethereum.
There is also a growing trend of crypto casinos emerging this year, which refers to sites that only accept crypto as a means of payment. Players can sign up, add money, gamble, and withdraw their winnings entirely anonymously. While the vast majority of online casinos do still accept traditional means of payment, there is a possibility that crypto casinos could have a significant market share in the industry within the next five to ten years.
---