How Does Faxing Work with Healthcare?
Updated On June 30, 2023 | by Steffi Stark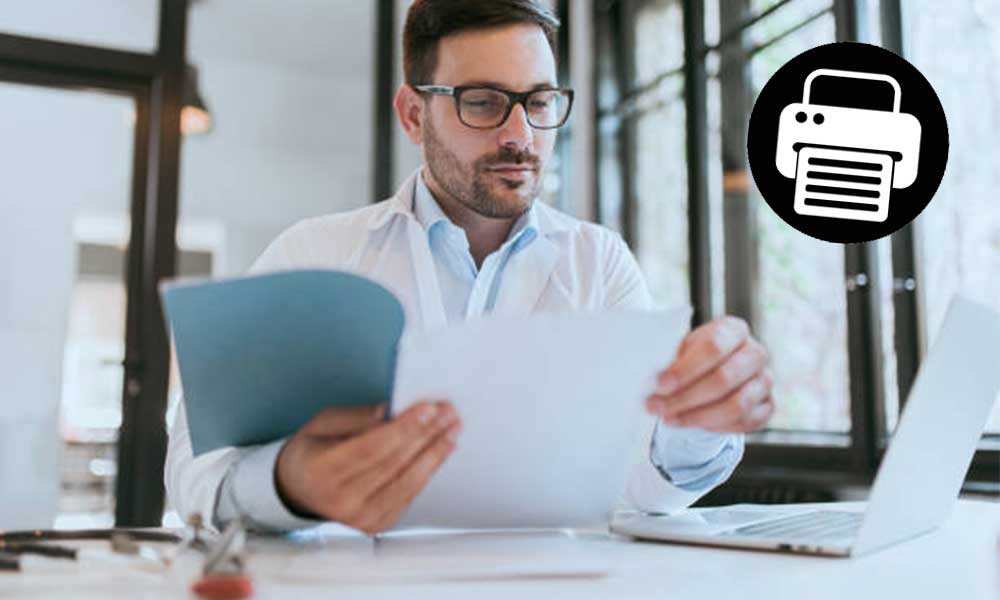 Most healthcare workers are well-versed in HIPPA laws and work to remain compliant. Communication is one of the most challenging aspects of staying HIPPA-compliant.
Although some would argue faxes are outdated, many healthcare organizations rely on this tool for communication daily. While remaining HIPPA-compliant with faxing is
difficult, it is not impossible. Learning how to become HIPPA-compliant with fax alternatives will help healthcare organizations avoid violations.
Also Read: How to Make a Good Healthcare Websites
Is Using a Fax Machine HIPPA-Compliant?
Since HIPPA laws were introduced in 1966, patient privacy has been protected more intuitively. A fax for healthcare can become HIPPA-compliant if the rules are followed precisely. The following are some steps healthcare workers can take to ensure compliance.
Never let faxes sit on machines that are publically accessed. Stay with the device at all times until the fax is sent.
Ensure to include a cover sheet with the HIPPA statement placed explicitly.
Keep an audit trail for each fax.
Do not store any PHI on local devices.
Taking the above steps will help ensure a healthcare organization faxes according to HIPPA laws. It is also essential healthcare organizations discover alternatives to faxing so they can decide which option will offer the highest level of security. 
What are the Alternatives to Faxing?
Healthcare workers have options for faxing alternatives at their disposal. One way healthcare workers can avoid using faxes is through electronic medical records, which allow multiple parties to access sensitive patient information and collaborate without the use of a fax. Although this method is secure, there are many risks involved in using EMR, and it is possible to experience violations. 
Also Read
Google Drive and other cloud-sharing options are also beneficial to the healthcare industry. With end-to-end encryption, these options are more secure than using electronic medical records. Even if the shared files leave the network, people cannot access the information unless authorized.
Cloud Fax Servers Offer a Compliant Alternative to Machines
Healthcare organizations must learn about the benefits of using cloud fax servers as an alternative to traditional fax machines. Consider the following.
These servers offer a wide range of customization solutions to help healthcare organizations ensure they remain compliant.
A server will also provide full compliance throughout the faxing process, including automatically enclosing a cover sheet and keeping an audit trail.
All faxes go through automatic archiving. Healthcare organizations can access archived faxes from any web browser.
Healthcare organizations will also have searchable options to find faxes quickly.
How to Choose the Right Cloud Fax Server
Those in the healthcare industry must do everything possible to protect fax transmissions against breaches. Patients have the right to privacy. HIPPA violations cost healthcare organizations billions of dollars each year. Choosing the right cloud fax server is essential. Consider the following.
Ensure the fax service creators designed their service with HIPPA compliance in mind.
Employees should have the option of accessing fax services through multiple devices.
The fax server should offer the highest level of security available.
Ideally, organizations should choose a service specializing in serving the healthcare industry.
Choosing the right cloud fax service is essential for healthcare organizations. Careful consideration will ensure healthcare organizations have access to a service that will help them remain HIPPA compliant always.
While sending personal health information across devices is always risky, there are ways to mitigate the risks. Whether using a traditional fax or cloud server, healthcare workers must take precautions.
Read Also to Know: What Changes Can You Expect in Healthcare Industry with 5G Telecom Solutions
---
Related Post