How Can Brands Motivate Customers to Make Repeated Purchases?
Updated On January 24, 2023 | by Alex Jones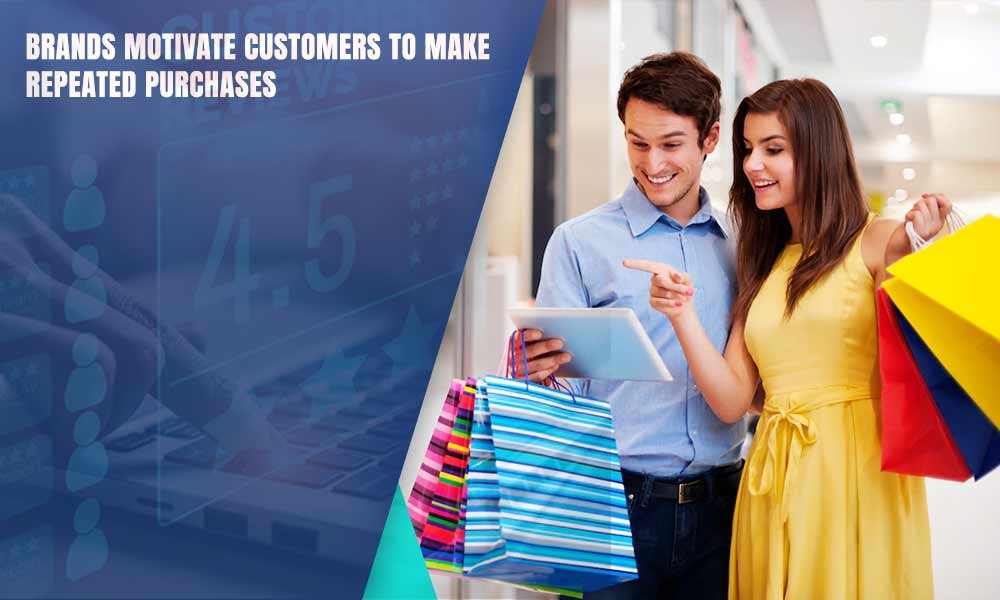 The digital world is continuously evolving, giving rise to many new businesses and, thus, increased market competition. To survive and stand out in the market, companies need to focus and rethink building solid relationships with their customers to promote repeated purchases. Here is where loyalty programs play an essential role. More than 3.5 billion Americans are willing to give businesses access to their personal information to benefit from loyalty programs. Plus, marketers can increase customer retention and boost profits by rewarding their customers. Let's get into detail and give you more insights into loyalty programs and how they can encourage customers to buy again.
What is a Loyalty Program?
Retailers and other businesses often use brand loyalty or customer loyalty programs as a marketing strategy to recognize and reward customers who frequently interact with and purchase from brands. Businesses use various marketing strategies such as bonuses, discounts, offers, freebies, coupons, early access to their special collections, and other unique personalized incentives to retain existing customers and grab the attention of new ones.
Goals of a Loyalty Program
The objectives of loyalty programs are:
Retain existing customers.
Attract new potential customers.
Increase the trust of customers.
Improve overall brand reputation.
Increase overall sales and boost profits.
A well-designed loyalty program aims to turn one-time customers into loyal customers and increase brand awareness.
How Do Loyalty Programs Work?
The significant diver behind these loyalty programs is the big data, which is all the information of the customers that help brands analyze their shopping behaviors and preferences. This helps loyalty marketing companies create loyalty programs that cater best to the market their businesses serve. 
Loyalty programs help businesses to interact with existing customers through the reward system and encourage buyers to purchase something. This allows the customers to feel a sense of ownership and that the company values them. Businesses can create an emotional connection through customer loyalty programs which helps customers to trust the brand over an alternate option. So how can brands drive customer loyalty? To Know more, check out some of the methods most businesses use to increase focus.
3 Ways Loyalty Programs Can Encourage Customers to Repeat Their Purchase
Give Your Customers Experiential Benefits.
Discounts are undoubtedly one of the fastest ways to encourage shoppers to buy from your brand. However, most of these shoppers are only one-time buyers, and discounts don't ensure the customer will stay loyal to your brand and make a repeated purchase. Brands need to offer experiential and personalized rewards to make an emotional connection with their customers. They should be provided exclusive access to the brand's products and services to offer them a unique experience they don't get anywhere else. This helps customers stick to your brand. Examples include- Sephora's Beauty Insider Rewards, Mariott's exclusive access to their VIP lounge reward, Amazon prime membership program, etc.
Generate Engagement Using Gamification Strategies.
Gamification methods can be excellent for sales and increased customer loyalty. So, what are gamification techniques? Many brands, such as Starbucks, KFC, Nike, Domino's, Sephora, etc., incorporate gamification strategies to interact with customers. This include–
Surveys
Quizzes
Spin the wheel
Games
Playoffs
Examples include- M&M's Eye-Spy Pretzel app, Nike's fitness app, NikeFuel,  Starbucks Rewards app, and so on. 
Also, Read: How can Brands Devise Email Campaigns to Expand Their Reach?
Digital Loyalty Program
Companies today must provide loyalty programs that function automatically inside mobile applications. Through smartphone loyalty programs, customers may obtain points while shopping through both online and offline stores. This encourages customers to buy more, add more points, and redeem them later whenever they wish.
Final Words
Loyalty programs are arguably the best and most efficient way to retain existing customers, attract new customers and increase profits. It's essential to collaborate with a loyalty program company to maximize the benefits of your brand loyalty program. They have the skills and expertise to analyze your target audience and thus frame the best loyalty program strategies for your business.
---
Related Post