How to Choose the Right Device Monitoring App? (And Avoid Scams)
Updated On November 23, 2022 | by Samara Davis
Device monitoring applications have been in development for a long time, with the first iterations predating smartphones and devices. Most individuals, who now regularly use these applications and associate them with smart devices, are often surprised by this fact. However, device-tracking apps have found a lot of utility in this digital age, which should come as no surprise.
Device monitoring apps go by a variety of titles in the business. They are often called "spying apps" or "phone tracking software." Their fundamental roles and utilities, on the other hand, remain consistent across the board.
In this article, we will discuss the monitoring apps and the features they must have. We'll also discuss tips and tricks for users on how to navigate fake apps and how to avoid potential scams.
What is a Device Monitoring App?
Device monitoring apps have the ability to collect someone's complete phone details online. They can be installed on tablets, phones, and computers, among other smart devices, but their principal function is to capture the contents and activity of a smartphone. These apps are frequently concealed on the device on which they are installed, making their operations hidden.
You'll find a variety of device monitoring apps on the internet, but finding the best of them is kind of a difficult task. However, if you know what you want from a device monitoring app and what your requirements are, making the right choice would be a lot easier.
However, in case you have no idea what to look for while choosing a device monitoring app, we have come up with the solution to your problem. Below is the section, with all the features discussed that you can look for while picking up a monitoring app.
Ask Yourself These Questions:
Q. Is it worth the money I'm investing in it?
A. This is most likely the first and most crucial question you have to figure out. Keep a budget in mind while looking for a monitoring app and search inside that pricing range. There are several monitoring applications available that offer a variety of services at a minimal price.
Some of the features to look for include real-time cell phone usage (such as caller ID, geofencing, incoming and outgoing calls, and reading text messages without accessing the phone).
Q. Is it easy to install?
A. Getting access to someone's device and installing apps on it is quite a time-consuming and challenging task if it has a long procedure. Obviously, every minute is precious, and also, you might not want to let the user know about this. As a result, you should select a device monitoring app that is simple to install and takes no more than a few minutes to complete. Make sure you research well and read the app journal before getting a subscription to it.
Q. Is it user-friendly?
A. User-friendliness is the main reason for the success of any device monitoring app. You shouldn't have to spend hours learning how this monitoring app you have installed works. In addition, you want to run the app from anywhere and would want to monitor the target user's activity from the comfort of your home. Make sure the app comes with a remote monitoring option so that you do not always need to be present near the target device. Moreover, app compatibility is another crucial thing to consider. Check that the device monitoring app you choose supports the current operating system on your phone.
You might be thinking that these features are too much to find in a single monitoring app, but don't worry, Xnspy has you covered with the best of them.
H2 – What is the Xnspy Monitoring App?
Xnspy cell phone spyware application provides services to track the target user's activity from anywhere. The app provides a range of features, including monitoring text messages, call logs, instant messenger chats, internet browsing history, and the location of the target device. With the Xnspy smartphone-snooping app, you can remotely track Android phones to get to know everything that happens on the monitored device.
The Xnspy monitoring app doesn't feel heavy on your pocket and can be installed quickly and easily. Moreover, you can customize the app according to your needs. It is a perfect device monitoring app for parents who want to monitor their kids' activities to ensure their safety. In addition, the Xnspy cell phone monitoring application is an easy solution to remotely track Android phones and can also be used by employers to know if their employees are working with complete concentration, and a person can easily know if their partner is cheating on them.
All you need to do is to install the Xnspy smartphone snooping app on the target phone by following the three simple steps and getting real-time information from the target phone.
However, Xnspy is meant to be used as a third-party app. It requires permission to be used.
Although Xnspy is designed as parental control app to monitor kids' activities and an employee monitoring app for keeping a check on staff, some other developers in the industry are trying to exploit your personal information with evil intentions. They develop fake apps containing malicious codes to steal your data. Let's discuss what fake apps are and how to navigate them and protect yourself from such scams.
What are Fake Apps and How Do They Work?
Cybercriminals create fake apps containing malware to steal your data. Fake apps are designed to look and function like authentic apps in order to entice users to download them. Like a third-party app requests permission, a fake app also asks for data access. Fake apps make use of this to gain access to your confidential information, often without your knowledge.
Once you have downloaded fraudulent software on your device, it can cause significant damage. Fake apps may aggressively display advertisements in order to make ad revenue, steal your account information, and install malware on your device without your knowledge.
Whatever method a cybercriminal takes to scam you with a fake application, the ultimate result is always data privacy damage. A wide range of fake apps is available on various app stores, and the number is increasing by the day.
Fake apps are classified into several types based on the criminal intentions of the cybercriminal who created them. Examples are billing fraud, DoS, hostile downloaders, phishing, ransomware, spam, rooting, spyware, Trojans, etc.
How to Navigate Fake Apps and Avoid Potential Scams?
Knowing what to look for is the best way to avoid being a victim of a fake software download and the consequent data exposure. It's vital to know how to evaluate an app before installing it. Before you hit the download button, there are some crucial clues that you need to keep in mind to better protect yourself against fraudulent apps.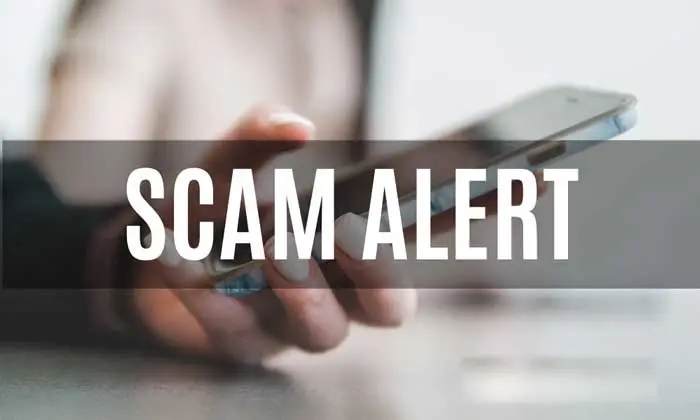 Examine the app developer
Check the reviews
Check how frequently the app updates
Check for permissions
How to Keep Yourself Safe from Potential Scams?
Usually, users do not bother to read the credentials of the apps while downloading them, and that's very common. Consumers can, however, protect themselves from the threat of fake apps and other mobile viruses in a variety of ways.
First and foremost, ensure that two-factor authentication is enabled on your device. This adds an extra degree of security to your data, which is especially crucial if your apps contain banking apps or other sensitive data.
Additionally, a crucial and simple action is to keep up with software upgrades. Regular upgrades can improve the security of your smartphone and lessen your chances of being vulnerable to an attack.
The rapid advancement in smart technology is not going to slow down anytime soon, and customers need to stay attentive to avoid mobile threats. Mobile devices are becoming a tempting and easy aim for hackers as their capacity and usage increase. As a consumer, ensure that you are doing everything possible to protect your phones and that you are up to date on the recent online criminal activities.
---