Why Sell on eBay?
Updated On May 31, 2023 | by Ankit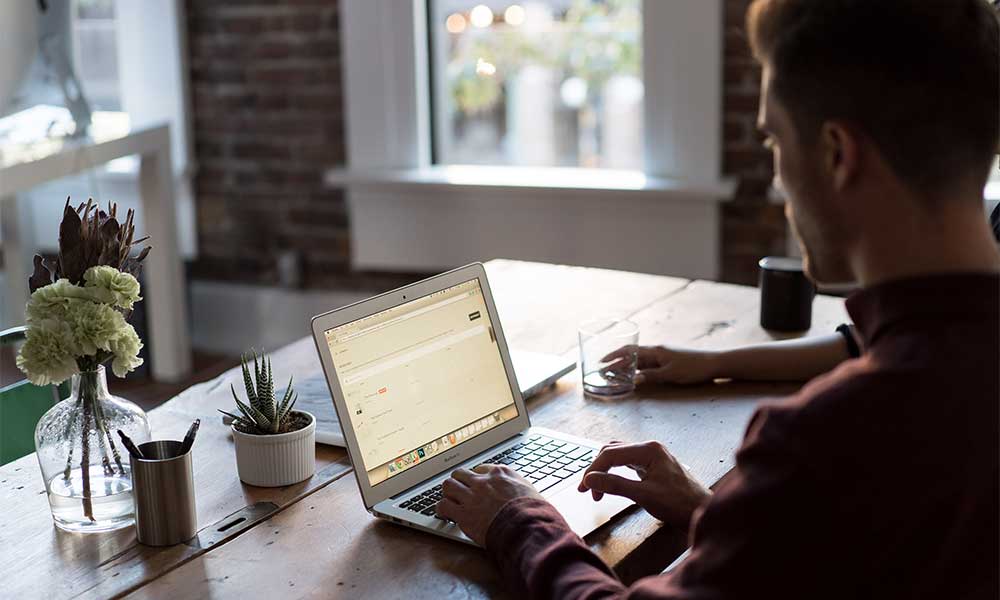 If you sell things online, you're undoubtedly thinking about selling them on a third-party site like eBay. Almost everyone in the developed world has heard of eBay at some point. Companies can sign up as eBay sellers, post their items, and begin selling on the site. Unlike other prominent e-commerce platforms, eBay allows you to sell in a number of methods, from basic listings to virtual auctions where potential customers can bid or purchase directly. There's no doubt that it's a very popular marketplace. When deciding where to market your items and what things to source, this might be quite important. eBay can also be a viable method to earn money, regardless of whether you operate from home with little capital or are a reseller selling many things. This article might serve as a beginner's guide to selling on eBay so that you can be off to a good start.
You may also like to read: 7 Fantastic Places to Sell Your Stuff Online
What Items Can You Sell on eBay?
eBay allows you to sell nearly anything. You can sell video games, automobiles, antiques, clothing, spare parts, appliances, and anything else you can think of. However, eBay's forbidden and restricted item's section lists some things that are prohibited. Although some eBay sellers concentrate on a certain area, others follow the latest trends and sell what is on demand. This will necessitate some homework on your behalf. Prohibitions are based on local or international legislation, and it's crucial to remember that what's allowed to sell in your country or state could be banned in another. This might include narcotics, animals, firearms, and currency-related items.
Top Benefits of Selling on eBay
A Massive Market
Globally, eBay has around 180 million active users. While this places it in second place in the race, it still indicates well over half of the US inhabitants. That's a huge amount of exposure for your directory listings, which means your potential market is nearly endless.
Superior SEO
Even though eBay is not nearly as good as Google or Amazon, it has excellent search engine optimization. If you're looking for anything common or vintage, you'll quickly come across eBay. That implies there's a good possibility people will see your stock listing on Google even if you don't have a website. eBay also provides sellers with sales figures and analytics to assist them to keep track of their numbers. This includes tools to help you better manage your entries, refunds, and cancellations, as well as chances for development and competitive intelligence.
Bidding Opportunity
eBay gained initial popularity for its auction-style sales. For a set number of days, you hold a typical auction. You place an opening bid at the beginning of the auction, and then purchasers bid up from there. When the auction is over, the highest bidder takes the prize. This method of selling is ideal for those that deal in rare and collectible things. Set a reserve price for the item that you're prepared to accept for greater control and to guarantee you don't sell it before you can receive your money's worth.
Trusted Immediately
Although not everyone believes in eBay, the great majority of its customers do. Since its start, it has maintained a high level of client satisfaction. Customers who purchase on eBay are protected against fraud and poor service. Customers feel considerably safer going out on a limb and buying from you when eBay acts as a third-party arbiter, even if they've never heard of your organization before. As a result, you'll have to labor far less for each sale.
Lower Subscription Charges
While Amazon normally charges 15% plus extra costs for each sale, eBay typically charges 13% plus payment processing fees such as PayPal. The fees on both websites might soon add up, but the smaller proportion on eBay means you'll make a higher profit for every transaction. eBay provides five membership alternatives to sellers, each with its own monthly or annual price and set of seller incentives. When you initially enroll, you'll have the option of choosing between monthly or yearly renewals, however, paying the annual membership rate will save you money. Plus, if you become a Top Rated Seller or subscribe to an eBay Store plan, you can reduce your costs even more.
Shipping Support
For eBay customers, price and quickness are paramount. Buyer expectations have risen over time, and they now demand free shipment more regularly. The great majority of items purchased on eBay come with free shipping. Furthermore, its Global Shipping Program enables US vendors to ship to any location on the planet. To appeal to more consumers and boost your chances of a sale, provide competitive shipping pricing, low-cost or free.
eBay is a terrific place to start for entrepreneurs interested in e-commerce, but it is a large marketplace that can be confusing at times. Before you get started, make sure you've done your homework on eBay's policies and restrictions. The benefits of using eBay will ultimately help you reap the rewards of increasing your business by establishing loyal consumers and having more control over your online store.
Related Post