Automated Dispensing Cabinets: Benefits for the Health Sector
Updated On March 2, 2023 | by Samara Davis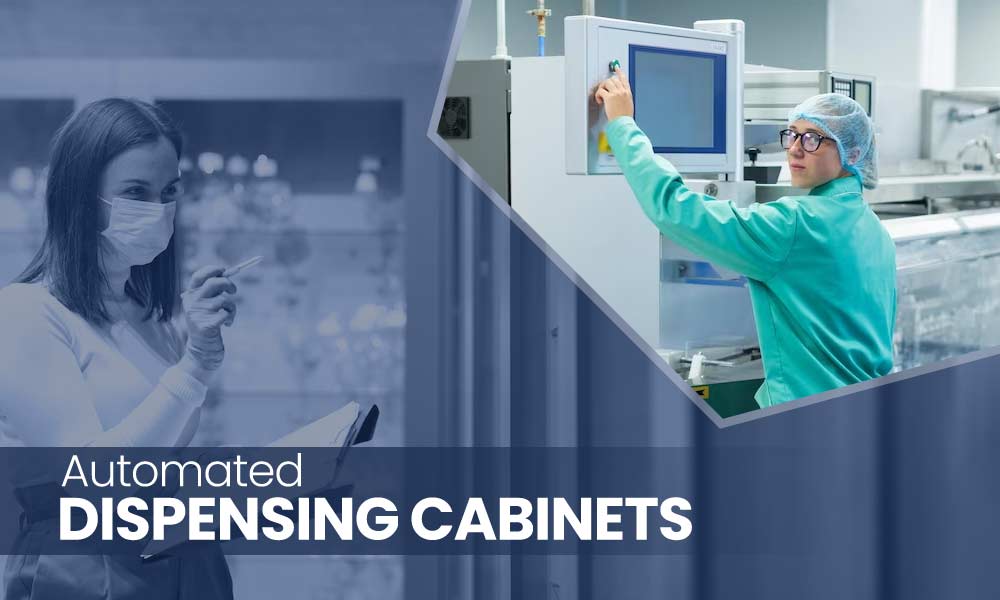 Dispensing controlled substances and narcotics was once the domain of pharmacies, which meant staff had to collect supplies and seek out what was needed in a hectic treatment environment. This process was time-consuming, prone to inevitable human error, and led to unfortunate delays that impacted patient safety. Discover how automated dispensing cabinets benefit the health sector and the patients it serves.
Also Read:- A guide for Hearing Loss from Drugs Vs. Hearing Loss from Age
Go Beyond the Pharmacy
Facilities using a secure medication dispensing cabinet in areas such as emergency rooms and clinics empower clinicians to dispense medications. In addition, many hospitals use them in surgical settings to ensure everything is readily available when needed. The advantages of having medicine accessible quickly include reducing liability for medical facilities and improving patient care to generate the best treatment success rates.
Improve Accuracy
Including a medication dispensing cabinet in medical facilities helps improve accuracy throughout treatment. Attempting to find stock and trying to dispense essential medications quickly is delayed when clinicians need to search for essentials. In addition, improved access to controlled substances and other drugs makes it easier to manage quantities, maintain stock levels, and eliminate faulty or expired stock to improve inventory management.
Protect Medical Facilities and Patients with Automatic Tracking
A medication dispensing cabinet automatically tracks the medications issued to each patient at the facility. So, instead of speculating at the end of the day or during hectic times, accurate records are instantly at clinicians' fingertips. Plus, recalled or expired items are flagged to prevent the staff from using them and to protect patients during the busiest times in the facilities when these details might be overlooked.
Comply with Applicable Regulations
Regulatory compliance is crucial in medical settings to protect patients and ensure the highest care levels and integrity throughout all processes. Investing in a medication dispensing cabinet provides accurate records of medications, including narcotics and controlled substances, to comply with applicable regulations. As a result, medical facilities protect their reputation and patients by using medication dispensing cabinets to keep track of everything accurately and quickly in all situations.
Organization Matters
Medical facilities must be well-organized to accurately process patient data and render the proper treatments in a hectic setting. Remaining well-organized is crucial to avoid costly errors that could compromise a patient's well-being and the hospital's reputation. For example, a medication dispensing cabinet keeps drugs well-organized and helps prevent errors associated with relying on human recordkeeping.
Gain a Competitive Advantage
Like other industries, the medical profession is increasingly competitive, and facilities must stay ahead of the curve to remain relevant and trustworthy. Investing in technology shows medical facilities are aware of cutting-edge updates that benefit their patients and are willing to invest. Additionally, facilities that provide technologies like medical dispensing cabinets attract top talent because they expect a well-organized environment with tools for success.
Eliminate the Chase
In the past, medical facilities relied on services like couriers to get essential drugs. Now, facilities with medical dispensing cabinets have everything required to treat patients without waiting to obtain necessary medicines.
Medical dispensing cabinets are essential in modern medical facilities to eliminate errors, improve organization, and render the highest treatment levels. Work with an industry expert today to learn more about the benefits of investing in medical dispensing cabinets and why they are necessary to ensure regulatory compliance.
---