Amsterdam-Based Start-Up: Otrium( 120m Series)
Updated on January 13, 2023 | by Samara Davis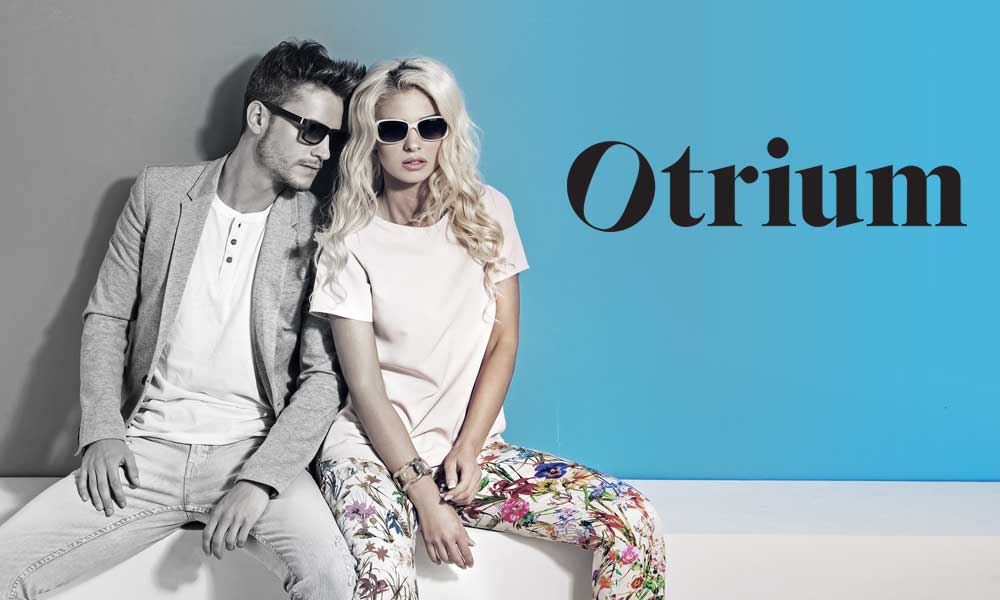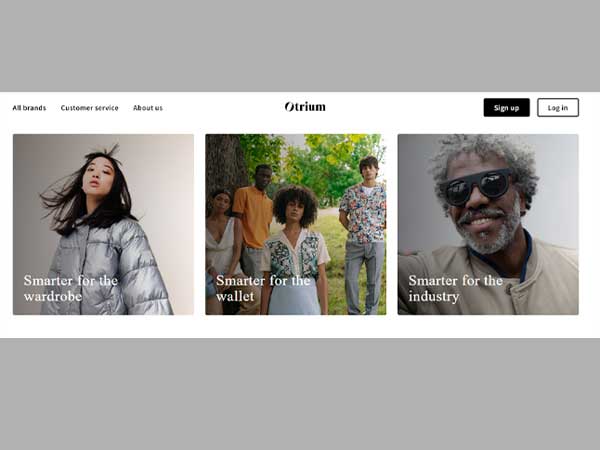 Introduction
Otrium, an Amsterdam-based start-up company, was founded in 2015 by Max Klijnstra and Milan Daniels. It primarily focuses on promoting different clothing brands and selling their excessive and unsold inventory and thus reducing the wastage of precious effort and money and time. Otrium's headquarters lie in Amsterdam, Danzigerkade 16A. Since its origin, it has been working in such a way that its growth has doubled or better say tripled since Covid-19 itself. Today, the firm is operating in other countries as well such as the USA, Germany, France, and the Netherlands, where it was incorporated.
Otrium's Unique Story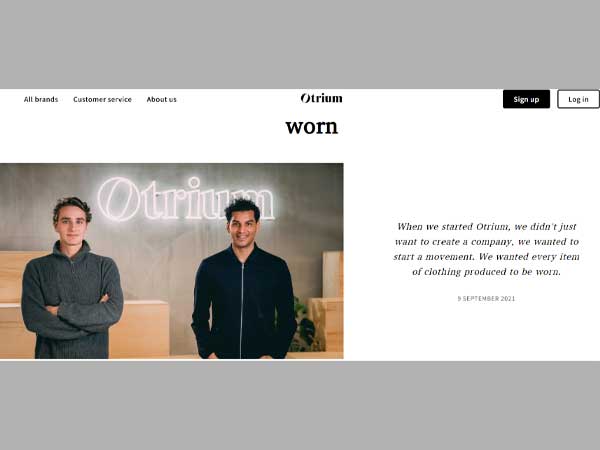 Otrium's online store doesn't deal with apparel only, rather it is into each and everything that gives a finished look to fashion. Be it clothing for different occasions, innerwear, accessories, and footwear, every category is featured accurately in the product catalog.
Apart from desktop and laptop users, buying and selling through Otrium is accessible through mobile phones as well. You can easily buy from any of your iOS and Android devices.
Otrium's main goal is not to waste any single piece of clothing. The founders of Otrium, Max Klijnstra, and Milan Daniels have personally gone through the loss of unsold inventory in the past (before the incorporation of Otrium), and therefore to prevent this huge risk and loss of upcoming entrepreneurs, they have partnered with the fashion industry and constantly make sure that every piece of clothing made will be sold so that not a single effort of anyone goes in vain. Furthermore, fashion houses, too, are given complete authority in formulating pricing, advertisement, and proper visibility of their huge merchandise when selling off-season collections on high sales and purchases through Otrium.
It should be noted that Otrium doesn't force any unsold item to sell without any good reason. It doesn't try to complete its sales just by bulk selling obsolete goods. If nobody likes a particular product and rarely does the product gets any attention for a long time, Otrium observes this criterion precisely and removes such a piece of item from its catalog permanently. For this, the below-mentioned two plans of action are followed:
On a priority basis, Otrium tries to maximize the earnings of fashion houses by providing them homes or enough space where unsold items of such fashion houses can store.
Secondly, it assists different brands after going through their analytical reports. Accordingly, Otrium forecasts which item, at what price, and in what approximate quantity may be popular in the future.
Anticipated Business Through C Funding
Being a start-up, Otrium got successful in a very short span after its incorporation. The prominent source is its expansion in the US market. The doors opened towards the US market have accelerated Otrium's growth to the greatest level through series C funding. This single resource of funds further renovated the Otrium's infinite capabilities to sell huge unsold items of fashion. It also helped Otrium hire plenty of new personnel.
One of the general partners of BOND, Juliet De Baubingy joined Otrium's board for a while as a part of the agreement. It will be surprising to know that in this fresh round of funding, headed by BOND and Index Venture, Otrium successfully achieved $120 million.
Through analyzing a lot of positive and victorious results in the market through partnership and expansion in many developed countries, Otrium can raise its sales by 25% in the upcoming few years. Such has been concluded because the firm has seen a huge boom in its business since the onset of Covid-19 itself.
Know the Brands Collaborated with Otrium
Otrium has been working with more than 300 brands since its incorporation which has brought it to heights of success. Though, it recently welcomed new royal brands as its partners. Take a look at those newly added brands below:
All Saints
Theory
Closed
Joseph
Alchemist
Apart from partnering with the top brands, Otrium also joined some esteemed affiliate companies such as
Adidas
Karl Lagerfield
Beistaff
Alex Chung
How do Brands Get the Benefits?
The brands which are directly or indirectly connected to Otrium remain on the safest side for sure. Otrium never lets any of its connected business partners look down ever.
The unique technology Otrium uses helps many fashion houses find potential customers for every type of clothing they manufacture, thus reducing the risk of wastage of clothing, thereby reducing the wastage of money, and effort. This gives security to the brands as well and thus they remain happy while they are working with Otrium.
Additionally, Otrium has a well-managed marketplace that enables any big or small brand to easily launch its store.
Why do Users Love Otrium?
Through analytics, it is observed that more than 2.5 million users registered for Otrium's service.
Priority towards Otrium is increasing due to its several customized plans, amazing off-prices during sales season, and royal catalog.
Besides, the logistical hubs of Otrium located in the Netherlands (Amsterdam), the US, and the UK help the market to cater to more than 20 markets throughout Europe and the US which can satisfy plenty of needs of customers from different regions of the world.
Otrium's Huge Revenue
If anyone wants to have an overview of any company's profitability, looking at the company's revenue reports for the current and past few months and years will be beneficial. It will be able to tell any viewer how much power the company has in terms of its assets and liabilities. Having the right knowledge gives a full-fledged approximate idea of how much revenue it is generating.
The most common way is its expenditure on advertising. The more advertising fees a company has, the heavier its revenue is. From the viewpoint of this factor, it is concluded that Otrium must be generating quite huge revenues as it heavily promotes it on influential online platforms.
Moreover, Otrium itself disclosed how its income tripled instantly in 2020 as it was witnessing 3 million signed-up users within the lockdown period. And now, when it has crossed 200 fashion houses on its application, it must have more customers than the former.
Further, Otrium also announced about its revenues getting doubled in 2021 and are forecast to increase in future periods.
What Are The Future Plans?
Otrium is planning to work and improve its internal well-being and peace, practice mindfulness awareness, maintain high security, and modify its structure to grow its expansion globally.
To accomplish its goal of decreasing unsold fashion collections in the future, it is working hard to expand its technology capabilities.
According to one of the sources in Otrium, series C funding will completely help expand Otrium's team through fresh hiring, the evolution of tech platforms, and multiplication.
What Is the Mantra Of Success?
Otrium can get into the top headlines very soon due to its experimenting model which is very innovative to keep a powerful hold in the market. Thanks to its investors who appreciated the idea behind the start-up and gave it a new way of implementing the planned strategy at the right time.
Indeed, mostly buyers always wait for the sale to arrive at the end of the season so that they can have branded clothing at a discounted rate. Different brands take this as a profitable opportunity and add their various items on sale to the channels created by Otrium.
Hence, Otrium has indeed come up with an exclusive plan which is full of amazing surprises for existing and emerging businesses.
Also Read: Smart Companies Can't Handle Financial Risks
Conclusion
It's rightly said that any business succeeds if it comprises the right people who possess the expertise and who remain with the business for a long time. Other factors which make any business unique and successful are discoveries, excellent customer support, and decent offers. These are important factors to consider for such elements that will help any business run its particular market in an effective and efficient manner.
To give a suitable example of the above-mentioned points, Otrium is a perfect blend of all. It was born with a clear objective, i.e to change the idea people see how fashion is. It's the clear goal of Otrium that will help it go a long way in the corporate journey.
---