Significant Advantages of Using Steel Storage Units
Updated On January 13, 2023 | by Alex Jones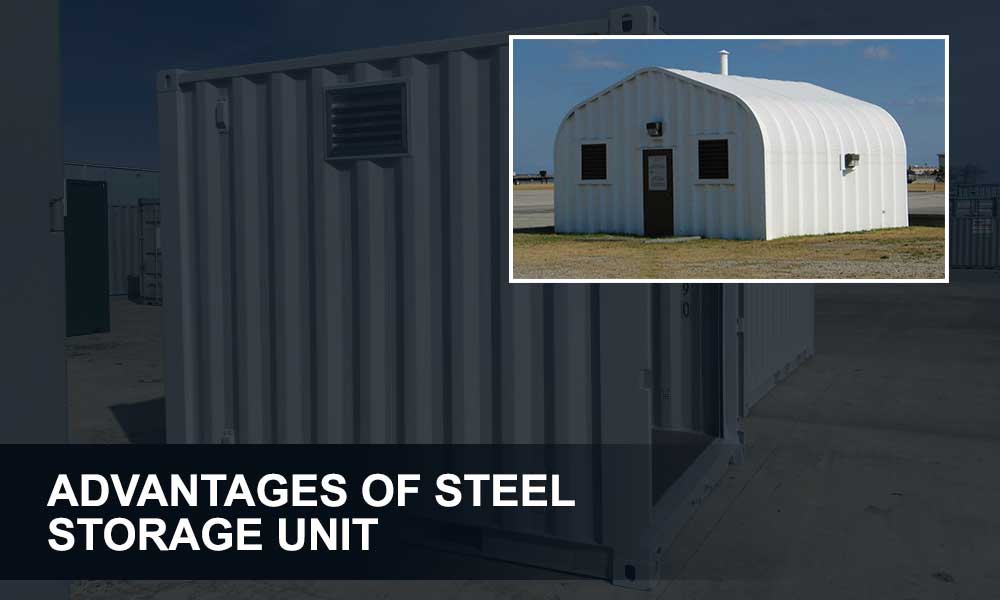 Do you feel like there isn't enough room in your house? You've probably gathered a lot of items over the years that you can't bring yourself to discard. All your valuable items can be stored in steel storage units, freeing up a much-needed room. Why not create a place to save your memories rather than push yourself to clear them? But that is not the only reason you need to invest in a steel storage unit. These days self-storage units have become trendy. If you want to build a facility that offers storage facilities, consider investing in steel buildings. Continue reading to learn why steel storage buildings are an excellent idea.
Quality and Durability
Steel storage units have greater long-term robustness than portable hardwood, fiberglass, or plastic containers. They have the best resistance to fire and rust, making them the most lasting choice. Steel structures can withstand the pressure of external weather conditions and significant impacts, so they won't split, crack, or distort over time. Therefore, rats and insects are less likely to damage your possessions. 
Discreet Storage
In steel containers, your belongings will be kept safe. Steel is practically impenetrable; therefore, you can be confident that your possessions are safe within a storage unit made of steel. When paired with safety features featured on premium mobile storage containers, such as locked gates, constructed D-rings, and bars to attach tie-downs, steel certainly provides the highest level of protection.
Controlled Environment Storage
Steel storage units are resistant to moisture. Users of portable storage units frequently worry about mildew and vermin. Steel storage units are magnificent because they can be insulated to maintain temperature. If your storage facility is outside, you won't have to worry about it collapsing during the winter.
Easily Maintained
One of the most manageable buildings to maintain is steel structures. Steel may be kept in peak condition by simply performing a semi-annual pressure wash, unlike wood, which generally should be treated or coated regularly (typically every two years), and stone, which needs to be painted to prevent moisture absorption. Ultimately, steel structure storage offers a building option that can be safe for all varieties of commodities.
Many Clear Spans
The amount of open space a building can span without needing beams or pillars to sustain it is known as a clear span.
Structural steel offers open interiors unequaled by other types of construction thanks to its ability to transcend over 100 feet of clear span. It is instrumental in storage since it allows tenants to modify their units as needed with additional racks and shelves.
Additionally, it makes forklifts and other types of machinery more mobile inside bigger units.
Conclusion
Because of the reliable income stream, self-storage appeals to owners and investors as a marketing opportunity. Storable, a supplier to the sector, claims that facilities can produce up to 41% profit yearly. There are, however, challenges in the market today, including high construction costs. Steel buildings can help you stay within your budget while constructing or expanding a project.
---