3 Accessories You Need to Make Your UTV More Functional
Updated On January 24, 2023 | by Samara Davis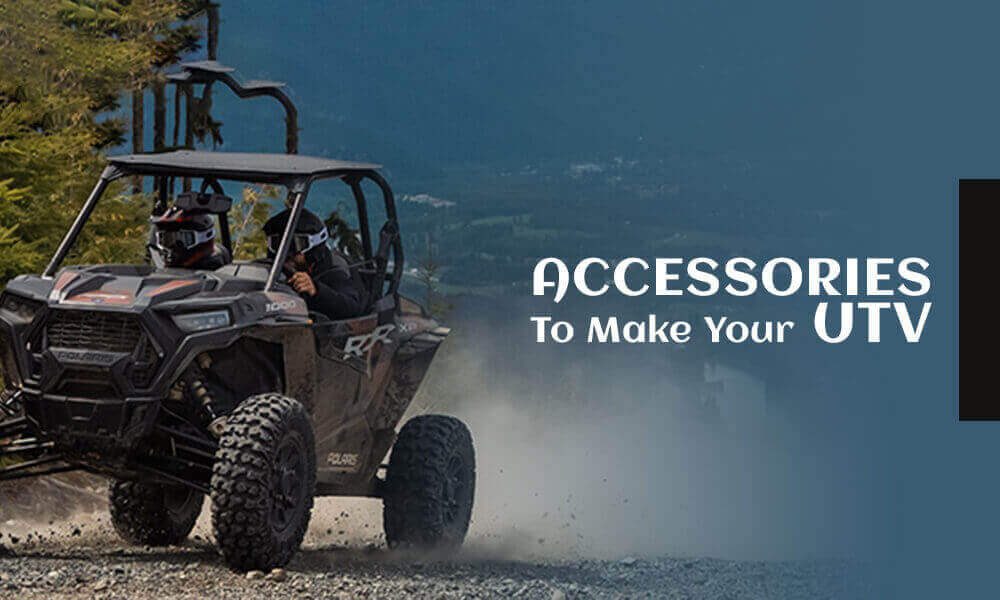 Utility task vehicles (UTVs) are more prominent than standard all-terrain vehicles (ATVs) and can seat two people because of their side-by-side layout. It is often used for towing and hauling because its four-wheel configuration ensures maximum grip regardless of the surface. You can get these vehicles designed for rock crawling and farming. Smaller, sportier models are better for trail riding.
Since you don't have to straddle a UTV as you would do an ATV, you'll likely enjoy a more relaxing ride. However, ATVs are typically faster and more agile.
The best UTV accessories can be easily added, making your vehicle even more versatile than the ATV.
Intercooler Cover
It is a great idea to get more air to the intercooler. Some upgraded intercooler duct cover makes the center scoop 4 inches tall instead of 1.5 inches, making each side scoop 2 inches tall instead of 1.5 inches. The width of the cover stays at 4 inches.
The intercooler's inlet airflow goes from 32 cu inch to 46 cu inch, increasing by over 40%. It is made of the same strong ABS plastic as the stock unit and has a smooth black finish. The intercooler duct covers are made to fit over either the stock intercooler or the intercooler.
If you want to change the look, you can have your local paint shop prime and paint the cover. Each kit has everything you need to snap it together.
Oil Filter Guard
Perhaps the filter you have is excessively long and protrudes. You won't have to worry about becoming stranded on the trails with a Pro R Oil Filter Guard Component Protection Product.
A laser cutter is used to create this Oil Filter Cover, which is powder-painted black. It is one of the best UTV accessories to protect your oil filter from trail debris that could otherwise ruin your day or cause your engine to run dry. As a bonus, it can be removed without much effort. The installation of this cover is simple and requires no additional hardware.
Also, Read: Add-On Covers Available for Car Insurance Policies
Storage Bags
Even though modern UTVs, like the Honda Talon, are starting to look more like cars, they need to have all the comforts of a car. The hardest thing for people who own UTVs is finding places to store their stuff. There are many ways to keep items, but most of them take up a lot of space and must be set up differently.
Keeping hold of your things is a considerable risk because if you hit a big jump or roll the machine, your items will fly out. To deal with this, utility bags can be attached to the roof of your Honda Talon.
Putting the bags on the roof frees up a lot of space inside the machine for the riders. Putting the bags on top will help keep mud, water, sand, and anything else that gets into the machine away from getting into the bags. It will keep your things safe and out of the way of danger.
Read This Also: Here's Why You Should Get Your Car Serviced
Conclusion
Getting around with your UTV might be one of the most important things you do daily. The accessories provide a cheap way to stay safe, feel good, and have fun. At the same time, it helps keep your car in good condition for an extended period.
---