Why you Should Outsource your Ad Ops Team, and How to Implement It: A Detailed Guide
Updated On March 7, 2022 | by Ankit
According to Statista, the global outsourcing market was worth $92.5 billion in 2019. 14.3 million jobs are outsourced from the US. By 2020, the story had changed with more organizations in Europe outsourcing their programmatic advertising functions. But what is an outsourced advertising operation, and why is it important to organizations? Read a detailed review on the topic from Smart-Hub.io White Label Ad Exchange.
About half a decade ago, advertisers were focused on leaving paper trails. The advertising budget was high, there was little or no room for innovation, targets were localized, and organizations with smaller budgets couldn't compete with more prominent companies.
What this meant was that more companies had to rely on in-house sources to get their advertising done. Today, advertising is filled with more complex actions to yield desired results than it used to be. There is better targeting and a much broader geographical coverage.
A Look at Ad Operations in Programmatic Advertising
Advertising Operations also called Ad Ops, encompasses the roles of an ad technician and an account manager. It combines the complex operations of the account manager and ad technician as well as the duties of the ad campaign manager. In AdOps, ad campaigns' control, direction, and distribution across different platforms fall under one jurisdiction. That means the Ad Ops team will monitor the ad delivery as well as track third-party ad tags. Basically, the Ads team takes care of the running ads.
Ad Ops is becoming an essential part of the publishing industry, with over 44% of enterprises moving toward an approach of getting digital first-hand (data by IDG Communications, Inc.). Digital Advertising Operations ranges across various systems that allow you to design, execute, control, and arrange ad campaigns. It can either be non-programmatic or programmatic systems. That means you might possess a combination of both direct-sold campaigns and programmatic ones on your platform. However, statistics have shown that programmatic has grown to become a big part of the puzzle.
While the duties of an ad ops team are vast, the typical workflow would involve different activities that revolve around campaign planning and execution but are not restricted to both.
Some of the functions you can find in Ad Operations include:
Ad campaign management
Platform administration
Campaign measurement
Campaign revenue optimization
Inventory performance monitoring and reporting
Duties of An Ad Operations Manager
The Ad operations manager performs different tasks based on the expected outcome. However, some tasks include planning, creating ad sales support, ad optimization and ad campaign trafficking, and daily ad management. Ad Operations managers are also responsible for boosting the sales and abilities of a company; thus, they must constantly study, analyze, and improve ad set-up and tools as well as campaign procedures.
Furthermore, an Ad Ops Manager is responsible for:
Creating Relationships with the company's Supply Side Partners (SSP) and Demand Side Partners (DSP).
Ensuring that programmatic campaigns and all the "post-sale" activities are appropriately implemented.
Controlling all internal Ad operations.
Creating and maintaining relationships with the company's partners and meeting their needs.
Duties of Ad Ops in a Programmatic Environment
Programmatic advertising aids the buying and selling of ad inventory. It also makes use of technological platforms which include, ad exchanges, ad networks, ad servers, DSPs, and SSPs. Together they automatically aid the procedure of pricing, buying, and placing ads. The role of Ad Ops is to monitor all these processes and improve them.
"In a programmatic environment, the most important aim of ad operations managers is to ensure that the inventory trading on the ad exchange platform work right as well as to look for ways to improve its' performance. The center goal is to expand revenue while retaining a seamless user experience.", – Roman Vrublivskyi, Head of SmartHub White Label Ad Exchange says.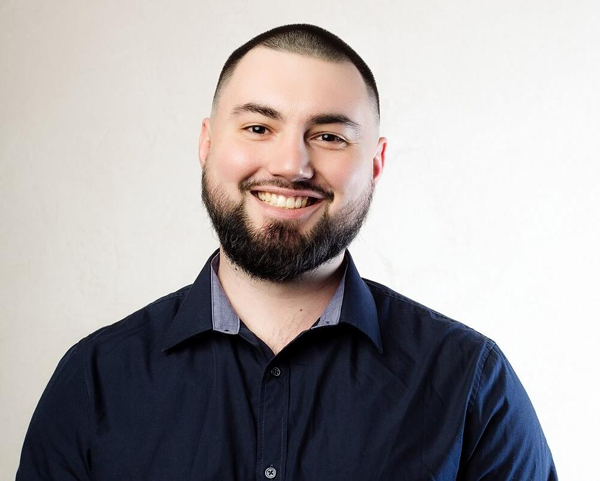 While Ad operations seem to have evolved over the years, it has also birthed some subsections and duties, making it difficult for just one person to handle. Hence, the need for a team to ensure optimized Ad operations. The Ad Operations team works to ensure that ads are modified to match the supply with demand by increasing the companies revenue through ads. This is why it is easy to see improvement in sales following a successful ad campaign. In addition, the ad campaigns performances are sometimes set on the timing of the placement.
"At Smart-Hub.io, apart from providing white label ad exchange, it`s also available to order outsourced ad operations services. So we know very well that an Advertising Ops should arrange the system settings so that the traffic is suitable to expand the bidding and winning rates. Moreso, Ad Ops assists in solving any technical problems and demands connected to the platform by giving reports promptly and correctly. In other words, in the course of carrying out their duties, Ad Ops can also help in fixing loopholes on the platform, which can be resolved swiftly. Ad performance optimization carried out by ad ops also assists in attaining the preferred metrics and lessening the advertising costs. This is because large numbers of campaigns do not promise large numbers of profit, but optimizations instantaneously influence the revenues.", – Julia Ivankova, Account Management Team Lead at SmartHub, says.
Let`s deep into the duties of the Ad Operations Team.
Strategies of an Ad Ops Manager
The Ad Operations manager has to create tactics for the augmentation of ad campaign processes, tools and set up to expand the operational efficiency. This entails the execution and fine-tuning of new ad campaigns with already-existing partners, rearrangement of the current ad tactics, and regenerating ad campaigns with old partners.
Monitoring the Platform
Every platform needs constant supervision and analysis to point out and prevent problems before they surface and cause a negative influence on the overall income. The Ad Ops knows how to give detailed accounts of cases and fix any tech issues, bugs, or additional integrations to the platform.
Revenue Generation
Since digital Ad Ops are the ones who run ad campaigns, they also must expand the revenue generation. They focus on management and revenue generation, which makes them always look for loops that will enable them to receive more significant profits. However, Ad Ops do not have any influence on some factors such as the quality of the traffic.
Build and Maintain a Cordial Business and Customer Relationships
The Ad Operations specialist should control and retain relationships with the partners, ensuring the campaigns are up to date. In addition, the specialist should arrange the changes that can be enforced after the optimizations and thus boost the sales of campaigns on DSPs. Ad Operations should evaluate the inventory presented by SSPs and ensure that it meets the conditions of DSPs. It is also essential to stick to the requirements set by the platform in a programmatic environment. Ad Ops also acts as client success manager, as they give awareness about the best-performing inventory. These demands sound communication ability for a better relationship with publishers and advertisers.
Who Does It Better: Outsourced Ad Ops Team Vs. In-House Ad Ops Team
Sustaining effective ad campaigns is important for efficient ad business functioning. To thrive, your team needs to provide quick responses and continually increase revenues. Furthermore, it should have unbeatable services.
Unfortunately, developing such a team might prove to be a difficult task. Thus, before you continue with it, you have to choose the option that will profit your business more. You can either choose an in-house team or an outsourced one, taking into consideration the merits and demerits of each. Let us examine it together.
Merits of In-house Ad Ops Team
It will be helpful if you want to manage the workflow.
It will be profitable if you have sufficient funds and time.
Demerits of an In-house Ad Ops team
It demands too much funds and time.
It is difficult to find the right expert.
Recurring costs associated with workers' upkeep.
Merits of an Outsourced Ad Ops Team
An outsourced team is more economical than an in-house team.
There is no need to look for a specialist, be concerned with salary payments, etc.
You will be provided with a special Ad Ops coached by experts.
Demerits of an Outsourced Ad Ops Team
There might be some communication problems as delivering ideas to a non-member of your team can be somewhat difficult.
Some companies may still need an in-house Ad Ops expert to control the outsourced staff.
Why you Should Outsource your Ad Ops Team
Generate More Profits.
If you do not have the technical knowledge or adequate technical knowledge, you might find it hard to create and launch ad revenue optimization tactics. To obtain the best results ever, you will have to evaluate each ad campaign component and ensure it works well. An outsourced team of Ad Ops experts will assist in handling such duties with the best method.
Manage Your Time Effectively.
Performing the duty of Ad Ops can be a misuse of time. Letting the experts be in charge will help you manage your time, causing you to concentrate on your essential business duties.
Reserve and Manage Professional Resources.
The digital ad space is filled with complicated systems and devices that need constant observation and maintenance. With a dependable outsourcing agency, you can employ industry professionals with the right ability and upgraded knowledge.
Aid in Reducing Operating Costs
Employing people is always costly. With an outsourced expert, you do not need to pay for office space, technical instruments, health insurance, etc.
The Additional Support of a Computer Literate Specialist
It is a no-brainer that ad optimization processes need some technical skill. For starters, the specialist should be able to comprehend the basis of languages such as HTML and JavaScript and the proper usage of sophisticated devices such as ad serving tools, and the skill to evaluate and study performance data.
Stay Current with industry changes
Furthermore, staying updated with the constantly changing industry movement can be discouraging. However, there is a solution — a reliable outsourcing agency will assist you to employ the right expert who is well knowledgeable in cutting-edge methods.
Signs That You Need to Outsource Ad Operations
Outsourcing is not a new term in the business world. Businesses such as Google and Alibaba now outsource some of their tasks to freelancers. At present, Google actually has more freelancers compared to full-time employees. Thus, you aren't the only one if you are considering outsourcing advertising operations. So what are some of the reasons your business may want to consider outsourcing,
You are Not an Ad Operations Specialist
Ad tech business owners normally don't have adequate time since they are completely occupied with building the business and networking. In other words, there are other responsibilities on your neck; thus, you will not have adequate time to go deep into ad operations. Therefore, you might be battling with optimizing ad campaigns without possessing the essential skills. Moreover, you can find it difficult to choose whether you are hiring the best person for the Ad Ops position.
Your Business Operation Costs are High
We have to understand and accept the reality that searching for an Ad Ops expert is time and money-consuming. This is due to the scarce talent and specificity of the niche. With an outsourced team of Ad Ops, you are required to pay for only what you need. This means no overbearing costs on training, instrument, hiring a package, etc.
Don't Have Enough Time to Monitor the Recruitment Process
The hiring exercise may be time-consuming. Searching for the right skills and creating a team from the beginning will cost you a lot of time. Also, you will need to sacrifice some additional time for onboarding. However, on the brighter side, with an outstanding agency, you do not have to recruit people by yourself directly. In addition, an outsourced team of Ad Ops can start work immediately without training and still be productive.
Need Quick Results
After developing to a certain height, you know that it is essential that you upgrade to sophisticated ad tech solutions for your business to progress and for further technological transformation. However, it is quite challenging to apply high-tech solutions without the assistance of an advertising operations professional.
Need 24/7 Assistance
Most companies have constant working time. However, if your ad platform runs continually, it will require continuous backing and maintenance. Your ad platform is complicated and multifaceted. In other words, something can go wrong without any heads up. In such occurrences, the best solution is to outsource an ad operations team that will give you 24/7 tech support during emergencies.
Limited Resources
If your ad resources are lesser than the industry standard, it might stipulate improper and inefficient ad operations management. By outsourcing Ad Ops, you will possess the ability to quickly implement your advertising strategy without breaking the bank.
Outsourcing Ad Ops for White Label Ad Exchange
White label is when one company develops a product and then rents or sells it to another business that will be able to use it and brands it as its own.
White label marketing comprises many things — from ad campaigns and reports to ad products or even brandable advertising platforms.
Most importantly, white label services assist businesses in developing, controlling, and executing different digital marketing campaigns. A significant benefit of white label branding is that it is both times- and cost-effective in contrast to building from scratch.
White Label Ad Exchange and Advertising Operations
Owning your white label ad exchange comes with many benefits. From growing your business to helping you reach the maximum potential ad revenue, and earning a reputation as the most in-demand full-service ad exchange platform owners, the list goes on.
But how do you control and coordinate the ad exchange platform if you don't have adequate skills? On the one hand, you can recruit an in-house team of Ad Ops experts, while on the other hand, you can preserve your time and resources by outstaffing heavy lifting duties to Ad Ops.
In conclusion, it's fair to say that outsourced ads ops lift the burden of monitoring ad tasks and accounts for organizations. It's our earnest endeavor to save businesses from wasting their time on unnecessary operational functions. Once you stop focusing on the basic business needs, it might stunt the company's development. 
Also, Read: What Game Development Elements Should You Outsource?
Related Post