Benefits of Smart Appliances
Updated On October 3, 2023 | by Alex Smith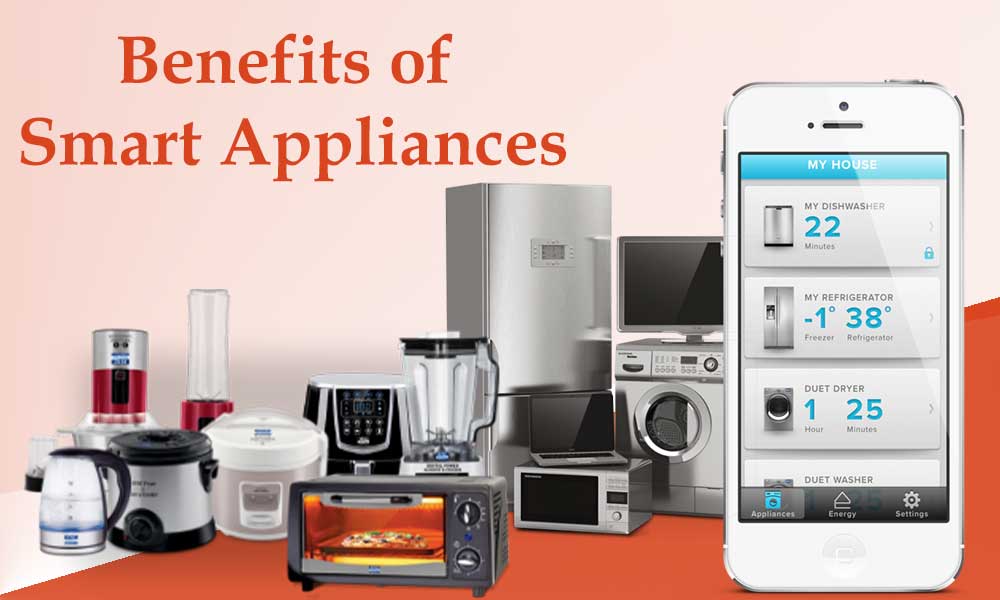 If you want to bring your home into the future, you can start by installing a series of smart appliances. Technology has created innovative home appliances that help you to run your home easily and efficiently. Smart appliances will change your life and amaze you with their added advanced features.
Smart appliances are available in nearly every style of household appliance. From coffee makers to washing machines, there are smart appliances for every room in your home. Once you are connected, you can create a synced system that will work throughout your house with just the touch of an icon on your smart device or phone.
Also Read:- Tips for Efficient Air Conditioning in Eastern Sydney
From fridges that save you money on your electricity plans to coffee makers that can sense when you need another pot brewed for your guests, there are few limits to what smart appliances can bring to your home. Let's take a look at some of the impressive benefits of smart appliances.
Energy Efficient
Smart appliances are designed to be both energy-efficient and eco-friendly. More homeowners than ever before are concerned about their individual impact on the world around them, and smart appliances can help reduce a home's carbon footprint. These smart appliances can monitor the power usage, have efficient cycles that use minimal power without sacrificing results, and alert you when there is a problem with the machine that needs to be repaired.
Convenience
Smart appliances are designed to make your life easier. Most appliances can be operated from your smartphone or through voice commands. You can program your fridge to tell you when you are low on essential foods, tell your oven to preheat while you are prepping your evening meal, or increase your air conditioning settings with just a simple voice command. Your smart kitchen appliances will make cooking a breeze.
Added Features
The engineers that have designed these innovative smart appliances have literally thought of everything to make your life easier. For example, your smart oven can be programmed to recognize the type of food you have put inside and adjust the cooking temperature and time to accommodate the right recipe. Your vacuum cleaner can run on its own without ever lifting a hand, and your fridge can offer you new recipes based on what you have on hand.
Remote Access
Your smart appliances are easy to use and can all be operated from one hub, either your smartphone or another device using a remote application. You can set your home furnace from the office or start your oven to preheat while you are on your way home from work.
Savings
Smart appliances may have a slightly higher initial investment cost, but over time, they will save homeowners a ton of money over time. Not only will having smart appliances increase the overall value of your home, but they will save you money as well.
Smart technology has become a regular part of our everyday lives. If you want to move into the future with your own home, it's time to invest in some of these smart appliances today.
Related Post