7 Ways Women Can Get the Best Health Insurance Coverage
Posted On May 5, 2023 | by Steffi Stark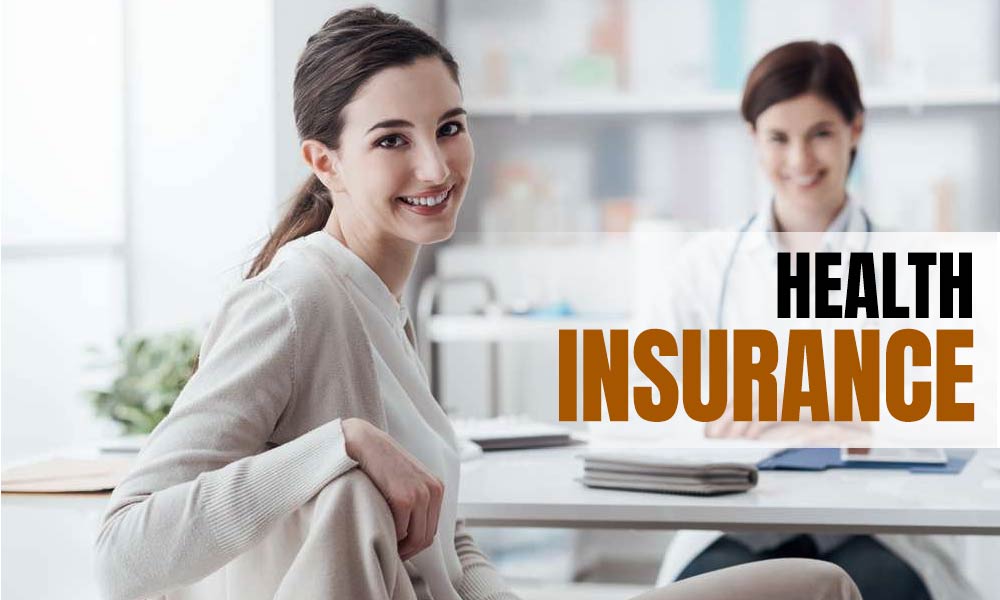 Life is uncertain, and health problems might occur at any time. Heavy medical expenses may end up destroying all of one's life savings. It is, therefore, essential to stay prepared to face any challenges. Health insurance is a tool to protect oneself from financial distress during medical calamities.
Health insurance assumes special significance for women, as they carry a substantial burden of household responsibilities. Many insurers are offering policies that pay special attention to a woman's needs. It is necessary to select the best one among them, and that is not an easy task. This article seeks to simplify things. It covers the importance of ladies' health insurance and how to obtain the greatest coverage.
The Need for a Women's Health Insurance Plan
Women need separate plans because they are more prone to several diseases than men are. For instance, symptoms of stroke in them are more prevalent than in men. Some general insurance policies leave out female-specific ailments like breast cancer. Such diseases are more extensively covered in an insurance plan especially designed for females.
Another experience unique to them is pregnancy, which is an expensive process. It includes risks to the health of the woman as well as the baby. In case of an unfortunate complication, the medical costs may rise further. It is thus crucial to have a female health insurance plan. It provides robust coverage for maternity care-prenatal as well as postnatal.
In addition to the above, women's health insurance includes riders like newborn baby cover, critical illness cover, medical check-ups, and tax benefits.
Factors to Consider While Selecting an Insurance Plan for Women
You should check the following parameters to choose the best health insurance policy for women.
Sum Insured
You must choose an insurance policy that has an adequate sum insured amount. It will depend on your age, location, lifestyle, preferred hospital, etc. The effect of inflation on treatment costs should also be taken into account.
Premium
You must make sure that the policy has a reasonable rate of premium. A costly policy may end up being a financial burden. The large sum insured should be balanced with affordability. Use a premium calculator to check whether the regular payments will be within your budget.
Individual vs Family Plan
If you are single or want wide coverage, you can go for individual mediclaim. But if you have a family, you can take advantage of a family floater health insurance plan. These plans cover the entire family in exchange for single premium payments.
Claim Settlement Ratio
The ratio of claims settled by the insurance company should be known to you. A high ratio suggests that the insurer will be more likely to approve your claim. Conversely, having a low ratio can make it difficult.
Network Hospitals
Under a cashless mediclaim policy, you can get treated at one of the network hospitals without paying anything upfront. The website of the insurer should have a list of these hospitals. Make sure the hospitals that have been empanelled are reputable and close by. You'll find it helpful in an emergency.
Waiting Period
Insurance policies also have a waiting period during which you can not get any insurance benefits. You should opt for a policy that has the shortest one. The typical waiting period for maternity expenditures is between one and four years. You should plan your family accordingly.
Renewability Clause
Women's health insurance offers two options concerning renewability- limited and lifetime. Lifetime renewability is preferred, as there is a greater likelihood of incurring medical expenses during later phases of life. Moreover, it is more convenient.
Important Covers to Look
Do you know that not all insurance plans offer the same amount of coverage? They strategize plans and omit things to keep the prices on the lower side. However, transparency of plans should be acknowledged and prevent you from hurting in the long run. Those features to look for while purchasing any plans are:
Ambulance charges: In the event of a medical emergency, getting transportation service is extremely important. The best one always covers this feature. Although, they are quite expensive.
Day Care Procedures: Such emergencies do not always require overnight hospitalization such as chemotherapy, colonoscopy, dialysis, cataract, and others. So, it's equally important to get one that covers daycare procedures.
Vaccination & health check-up charges: Most health plans don't cover these charges. So, find one from a plethora of options and choose wisely.
Conclusion
You should choose an insurance plan that performs well on the abovementioned criteria. Further, assess your requirements and modify your policy periodically. Finally, before trusting an insurer, conduct a thorough inquiry and read customer reviews.
Women's well-being has historically received little attention. It is high time that they are provided timely access to superior-quality healthcare. Females' health insurance will make that easier while minimizing the financial burden.
---
Related Post