Technology Solutions for Forex or Crypto Brokers
Updated On May 27, 2023 | by James Wilson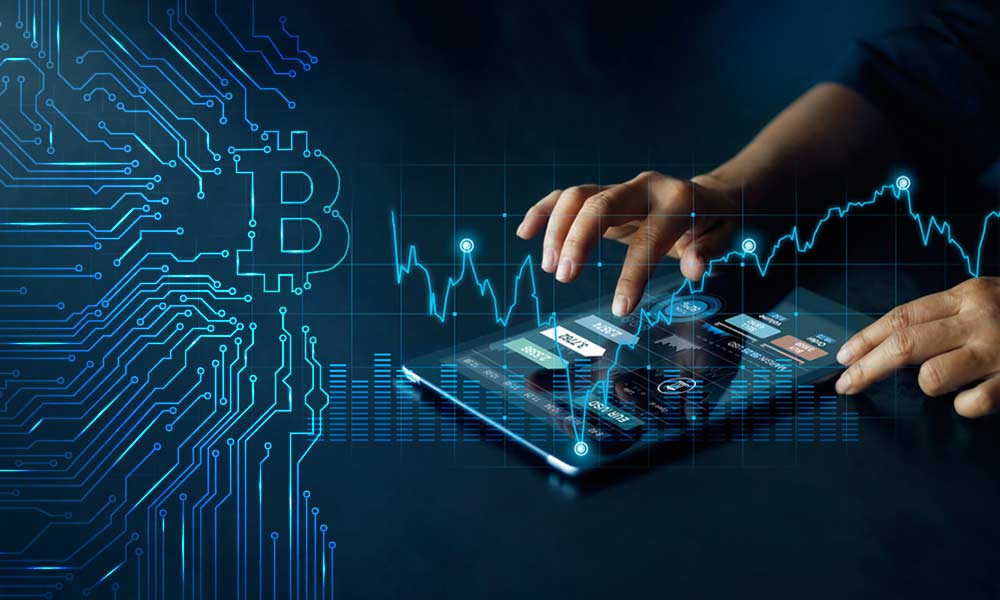 Despite recent volatility, the broker business is still eager to invest in cryptocurrency. Infrastructure is being developed, and new funds have been established as market players progress from retail-driven operations toward more advanced strategies like market-making arbitrage and delta-one trading.
If you are a broker startup looking to expand your knowledge of essential technologies for success, this blog is for you. We'll provide a detailed look at essential software and systems that can help put your brokerage on track to achieving its highest potential!
What is the Role of Liquidity Providers for Your Business?
Forex broker solutions are closely linked to liquidity. The ability of brokers to access and execute currency trades quickly, securely, and without significant disruption can directly influence their profitability. For a brokerage business to thrive, it must be well-equipped with reliable sources of good liquidity, enabling swift transactions that protect against losses or delays.
A liquid market requires an adequate balance between the highest bid and lowest ask prices resulting from trading. When this is maintained, a small liquidity spread indicates regular buy-sell activity in the marketplace.
Also Read:- How is the Crypto Licensing Process Going in Lithuania? What Should You Pay Attention to.
Establishing a suitable liquidity provision for any broker business model is essential. To do so, consider utilizing a pre-existing white-label platform to maximize efficiency and minimize effort in the construction process rather than creating something from scratch.
How can White Label Solution be Beneficial?
White Label platform exchanges offer a tailored experience with personalized branding, a user-friendly interface, and preferred payment methods. Clients can benefit from features like a comprehensive range of trading pair options, real-time order books, and sophisticated wallet security measures for maximum protection.
Find out four crucial benefits, such as:
Full Support Management
White label platform provides a user-friendly experience backed by an experienced team dedicated to establishing and maintaining secure platforms. Moreover, comprehensive technical support is available round the clock for any inquiries or concerns that may arise.
Efficiency
Pre-built solutions are ideal for clients who need to optimize their resources. WT Solutions provide an efficient option, enabling quick and cost-effective development processes.
Security
When your broker business takes its next leap forward in the trading industry, you want to ensure clients are met with a secure platform offering reliable protections against potential risks. With white-label software, customers can be confident knowing their data is safeguarded and will always receive top-notch service.
Scalability
With the help of this platform, investors can dramatically increase their trading capabilities without investing additional resources. This comprehensive system allows clients to cost-effectively scale up operations and maximize high-volume exchanges for optimal performance.
CRM Solution for Businesses
A CRM integration offers many forex broker solutions and the crypto market. Keeping tabs on customer interaction has never been simpler, allowing for enhanced client service. The advanced reporting features also ensure that expectations are effectively managed, providing unparalleled efficiency.
As we all know, competition in the business world is fiercer than ever. To help companies stay ahead of their rivals and make knowledgeable decisions regarding client service, effective CRM systems are a must-have tool for any broker business model looking to succeed.
Find Out Key Features of CRM Software:
Marketing Tools
The platform provides powerful, user-friendly marketing tools to help you effectively target and communicate with your desired audience. Maximize the potential of email campaigns, social media integration, and dynamic lead capture forms for optimal engagement results.
Integrations
Automating processes is an essential asset to any business. By syncing their CRM with other software, like accounting and email marketing tools, companies can drastically improve efficiency by automating manual tasks and optimizing workflows – resulting in substantial productivity growth.
Client Reporting
By offering a client portal that stores clients' account information, documents, and data in one place, you can keep your customers up-to-date with all the details about your business. This resource provides an unparalleled opportunity to establish strong relationships by providing them with an engaging experience.
Lead Management
With a CRM, you'll experience effortless lead acquisition and management. There's no storage space; contacts are safely maintained within the interface. Keep track of communications easily using powerful tracking features, plus set follow-up reminders, so everything runs smoothly! Clear visibility and control of leads have never been more straightforward.
Final Thoughts
Investing in the trading industry offers a chance to take advantage of cutting-edge technology, paving the way for financial autonomy if you are about to start a forex or crypto broker and exploring offshore license options as part of this journey to seize greater control over your finances today!
---
Related Post