Top 6 Games Making It Big in eSports 
Updated On November 22, 2023 | by Reynold Sebastian
Online gaming and eSports go hand in hand, seeing that it is one of the biggest growing digital trends of this generation.
By 2025 it is expected that there will be over 318 million eSports fanatics across the world, which is a huge increase from 215 million in 2020.
The world is changing. Long gone are the days when we would venture out to sit in the cold stall and watch our favorite teams in the bleachers.
Though that is still one of America's favorite pastimes, more and more people are turning to the streaming of their favorite players on their phones or PCs.
The world is digital.
We can now switch to a streaming channel and keep up with eSports teams in tournaments that are constantly playing all over the world.
We can place bets, see them win big, and choose from a wide range of games to love that we all play ourselves at home.
There are plenty of tournaments, as we said, where there are prize pools in insane amounts of money that you would have never seen before.
This era and the money within it are huge, and so is the betting scene.
Along with streaming from your phone, you can also bet with your phone and keep up with all the best esports betting odds in a fraction of the time it would take you to head to your nearest casino.
Games are huge, and bets are huge, but the variety available is even bigger.
Here are the top 6 games in eSports that you too could make it big on.
Fortnite 

Though it is fairly new, seeing that it was only launched in 2017, Fortnite, by Epic Games is making the big bucks in the world of eSports.
The first-person shooter game consists of up to 100 players on the map, all battling against each other to grab the battle royale.
Choose to play in either a single-player or team and race against the other players to get as many kills as possible.
Dota 2
Classed as a multiplayer online battle arena game (MOBA), Dota 2 was launched in 2013 by Valve.
The monthly active users equate to over 7.6 million, so this battle game is just as popular as anything else available.
All you need to do is have four others on your team as you play in a five vs five clash to defend your ancient.
You can choose from endless amounts of 'heroes' to play your avatar, and you and your team must strategize to beat the other team.
League of Legends 
Like DOTA 2, League of Legends takes after the battle arena game, by having you choose your 'champion' as the avatar.
You must defeat the other five players on the opposing team, as you try to destroy their Nexus (the base).
There are over 150 million players worldwide who love this game, and it is one of the most-played games across the world.
Regarding tournaments, eSports teams have collectively shared in the millions from this famously historic game.
DID YOU KNOW?
Pro esports players are considered professional athletes. Kids of all ages can compete and make money through esports.
CS:GO

Previously known as CS:GO, and now known as CS2, the Counter-Strike rage is still on the up.
Counter-Strike has been around for 23 years, and you could even say that it made eSports what it is today.
All you need to do is either be a terrorist, or counter-terrorist and beat the opposing team by killing the enemies – simple!
Make sure to learn all the maps before jumping on, and get ready to get stuck out in some tournaments.
These are even better!
VALORANT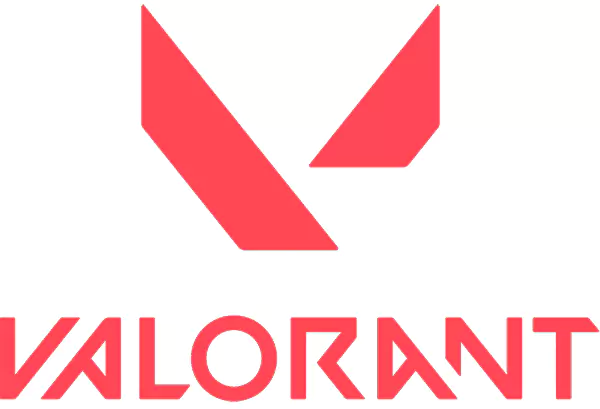 Extremely new to the world of eSports, VALORANT is a game that takes strategy, skill, and determination.
Before going into the round of a game, you must select your 'Agent' from a group, where they all have their own pros and cons.
Each agent has a special set of skills to combat other players, so take your time to learn about each one.
There were 17.2 million players in October 2023, and it is only getting bigger.
So watch out for this first-person shooter game, as it will be one of the best in no time.
Call of Duty: Warzone 
At just three years of age, this battle royale game is doing well and keeping up.
Their competitive scene has really taken off this year, as they entered into the realm of mobile online tournaments, but their player count is on the smaller side compared to the other gaming giants.
You can either go single or team player mode, like Fortnite, and you need to fight to the end to get your victory. There are constant evolutions of this game, and though this one is dropping off in terms of players, it's because there is Modern Warfare 3 out already – we just can't keep up!
---