9 Key Features to Look for When Choosing the Right E-commerce Platform for Your Clothing Store
Updated On September 28, 2023 | by Ankit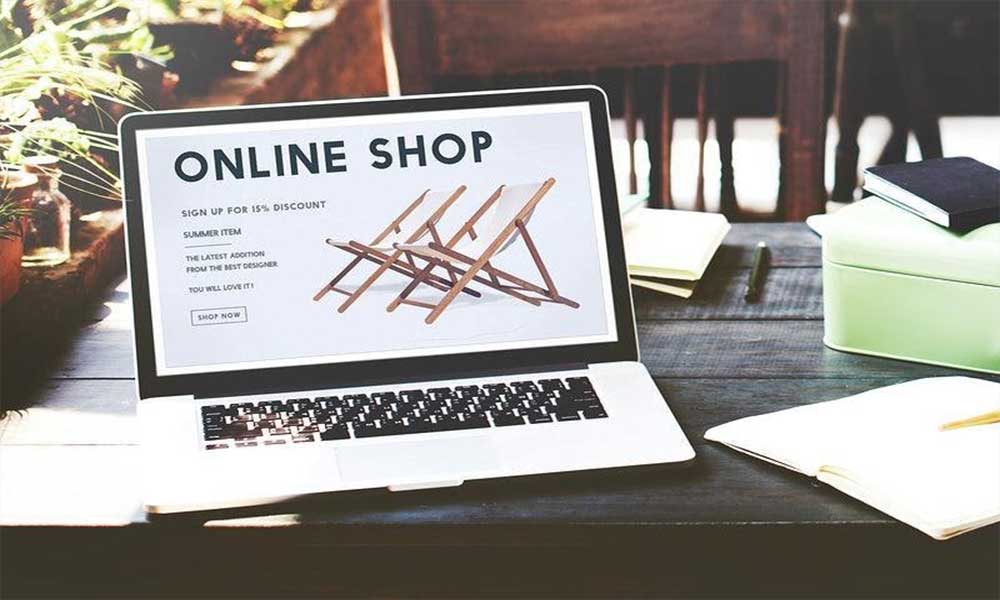 Going online is the best decision you will make for your clothing business during the pandemic. According to Statista, over 2 billion people purchased products and services online in 2020. With more people accessing the internet, you will have plenty of opportunities to reach new customers, earn more profit, and scale up your clothing business.
The first step in the right direction is having your own website to showcase your inventory and conduct your transactions. If you have enough programming background and love to build an online store from scratch, do so with proper guidance.
But if you're like most people who don't have the technical expertise or e-commerce strategies to build an online store from the ground up, your next best option is finding or creating the right e-commerce platform.
Using a store builder is not enough; you need a full-scale e-commerce platform that has everything you need to run your business in one place.
The following are nine key features that you should look for when evaluating the right e-commerce clothing platform.
Reliable SEO Integrations
SEO is half the battle when it comes to selling online. Your customers should be able to find you first for the business to make money. And that's where SEO comes in. SEO, which stands for search engine optimization, allows search engines like Bing and Google to find your website online or shopping ads and show them to people who might be interested in them when they search for a relevant keyword.
When looking for the right e-commerce platform, check for the availability of SEO plugins to help you optimize your website content and make it easy for search engines to crawl and read them.
Also, Read: Reasons Why You Content is Not Showing Up in Google
Security Features
More than half of companies that have been hacked close within six months after the attack. Cybercrime is a serious threat to businesses globally, especially for small business owners who make honest money selling goods online.
To protect yourself from the threat of cybercrime, choose an e-commerce platform that boasts serious security features. These include a secure payment gateway, SSL certification, firewalls, and HTTPS.
Multiple Payment Support
Imagine finding a great product online that you're interested in. Upon clicking checkout, you find out that the website only accepts PayPal, which you don't have. What will you do?
A few would probably bookmark the site, and some might ask friends to pay for them. But realistically, a good number of people will just bounce and look someplace else.
Make your checkout process as smooth as possible by choosing an e-commerce platform that accommodates cash, debit, credit cards, mobile payments, and electronic transfers.
AI-Based Marketing Tools
Regardless of the type of e-commerce business you have, you need to have an effective marketing strategy to drive your growth. An AI-based marketing tool does just that.
You can use AI tools to leverage your data and simplify your sales efforts by doing all these things:
Recommend relevant products to your existing customers.
Encourage them to add more items to their cart.
Entice them to shop using a coupon code.
Data and AI-based tools will help you automate product recommendations based on your users' shopping habits, giving them a more streamlined shopping experience.
Customization
Color and size variations are layers of complexity that can be time- and energy-consuming when not automated. When you have an e-commerce website that gives room for the nuances of the fashion niche, uploading and managing inventory becomes much more manageable.
Image Gallery and Video Tools
The clothing business is all about showing off your inventory. That means using multiple high-resolution images taken from various angles and spread on the product page in a way that looks and feels high-quality and professional.
That said, you need a website that includes visual tools like an image gallery and video display. This will help present your product in the best way possible.
Customer Service Tools
Customer service is at the heart of e-commerce. You must maintain a frictionless channel of communication with your customers.
When they don't feel heard or their questions go unanswered, any potential interest (and sale) goes out the window. This makes customer service tools indispensable when you're selling online.
Make the back and forth exchange of information seamless using dedicated technical/customer support. If you're not technically savvy, CS tools directly integrated into your e-commerce site are the best way to go.
Social Media Integrations
Without a doubt, when it comes to online selling, social media is a force to be reckoned with. In 2019, more than 70 percent of consumers in the United States said they used social media to find new products. There's a reason influencer marketing is a trend.
Here are the benefits of having social media tools integrated into your e-commerce website:
Users can easily share your product directly to their accounts.
Users can log in using accounts from different platforms.
You can leverage your advertising using Facebook Pixel.
You can easily integrate social feedback into your website.
Users can comment right on your product pages.
Popularity
When in doubt, look to your competitors for guidance. What tools do they have in their arsenal? Find out which platforms big brand names are using and make a comparison. If established companies are putting their money on it, then it must be worth yours too.
Final Word
When looking for the right e-commerce platform, always keep your users in mind. They should be able to easily login using multiple options, properly inspect your products, find what they need, breeze through checkout, and offer their feedback, all while keeping their data secure and private.
Meanwhile, it should also help your business scale as you grow. Therefore, your e-commerce platform should contain vital elements that work together to answer the needs of your business in one central command.
Keep this checklist in mind when evaluating your choices.
Related Post