What Can Java Developers Do for Your Business to Grow?
Updated On September 15, 2023 | by Austin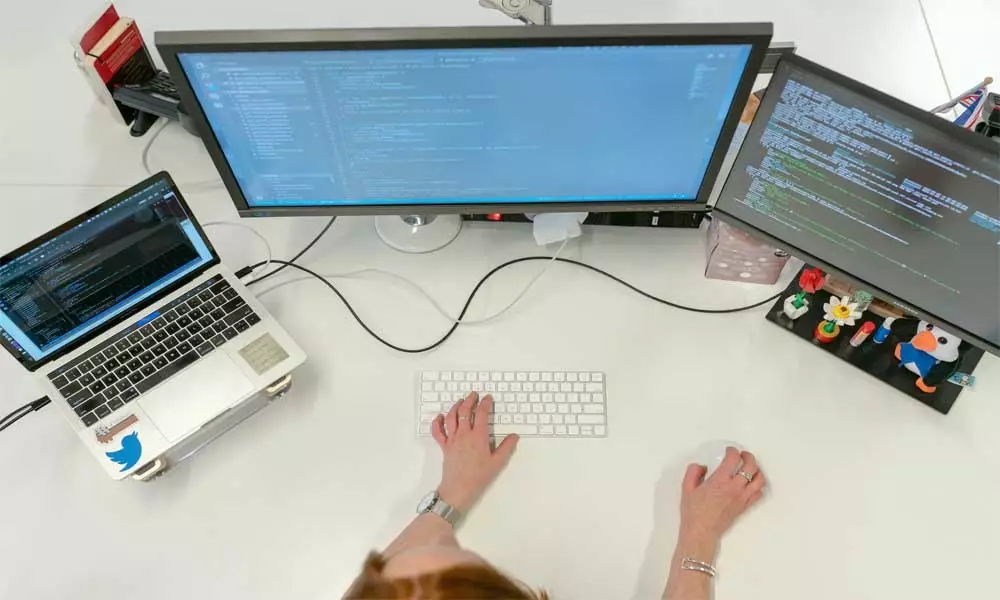 Java is known as one of the most popular programming languages in the world, and it is definitely something all business owners should be familiar with, especially when they are on the lookout for a new functional website and an improved online presence. To achieve and build a secure, strong, and dynamic digital presence that will support your growth, you will need to hire Java developers in your engineering team.
What Makes Java Better Than the Rest?
The team behind Java has constantly strived to keep up with businesses' needs and demands, and it is constantly evolving and adapting. When talking about its fundamental features, we are talking about performance, adaptability, reliability, security, agility, and simplicity. So, when you do decide to hire a Java developer these qualities are what you can expect to receive. And that is not even all. Here is more.
The Promise of "Write Once – Run Anywhere"
You must know that Java is an open-source and object-oriented programming language. Once the code is written, you (or Java developers in your team) can run it smoothly on different devices or on different operating systems. You can easily reuse the already written code on different platforms as well, making it the perfect program language option for cross-platform software development. So, if your business needs a programming language with a flexible nature, Java is the optimal choice for you.
Robust and Secure End-Result
This is a vital part, and Java is fully capable of guaranteeing a completely secure end-result. Before deployment, each part of the written code is scanned with care for any bugs or errors, it safeguards the entire system, and makes sure that the software always runs in a secure and safe environment. All your sensitive data will be perfectly stored and taken care of.
It Is Constantly Evolving and Adapting
As mentioned above, Java is versatile, adaptive, and has shown constant progress since its beginning. So, it is no wonder this type of programming language is in such high demand. So, if your business requires a software solution that will undoubtedly take your business to the next level – then you need to hire java developer or a java programmer and ensure that your team is up to the task.
Excellent Developer Tools
Another thing that makes Java different from other programming languages is the fact that it also has unique and helpful developer tools and IDE (Integrated Development Environment) that will provide more advanced options and higher productivity. When talking about integrated development environments, it is useful to know that the two most popular and widely used ones are NetBeans and Eclipse. These are used and appreciated by almost all Java developers.
Skills All Efficient Java Developers Should Have
Since Java is an open-source programming language, most Java developers are quite familiar with more than a few technologies. This language has rich APIs and various frameworks that, if used properly, can allow integration with different types of technologies. We are talking about AI (Artificial Intelligence) or IoT (Internet of Things). So, when looking to hire the perfect candidate for your needs, look for a resume that covers the below-mentioned skills:
Proficiency in Java/ J2EE
Object-oriented programming skills
Experience with SQL queries
Multithreading and synchronization
In-depth knowledge of EJB (Enterprise Java Beans)
Knowledge of Git
Problem-solving mindset
Flexibility and adaptability
Experience matters too. More experienced candidates have probably already faced different challenges, and are more qualified to deal with any upcoming obstacles or issues they may face. Be careful, do your research, and then continue with the hiring process. This part of your business can make or break the relationship you have with your customers.
A Few Final Thoughts to Conclude
As a programming language, Java is the perfect choice for business owners that are growing their business online and want to ultimately create and build a strong and more engaging user experience. And user experience means customer experience, so the better the experience – the bigger the revenue numbers. If you opt to use Java, you will get an effective, safe, and versatile programming language that can be quickly implemented and managed. Many big companies from different industries do trust this type of language and make sure they have at least one Java developer in their team.
Related Post