How APIs Help in Vehicle Financing
Updated On October 3, 2023 | by Manpreet Kaur Sandhu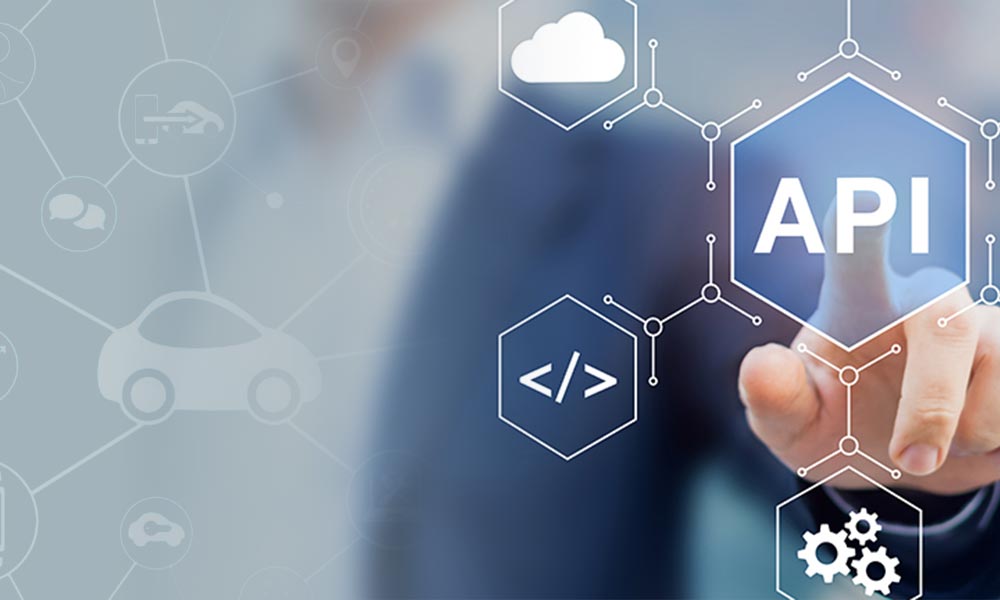 The car industry is one of the sectors that has truly utilized technological advancements. Now, thanks to APIs, people can complete finance applications from the comfort of their homes. Although this technology is readily available, some people need more time to put all their trust into a computer or smartphone. If you're new to the world of APIs, keep reading to learn and understand how APIs are revolutionizing the car industry.
you can check the Distance Matrix API (DM API) helpful in car industry.
Currently, most people have applied for a car loan right in the office of the car dealership. With leaps in technology, people are changing how they purchase a vehicle. Unlike in the past, when the loan application process could take quite some time, APIs are helping speed up this stressful process.
Physical Presence
One of the most significant benefits of APIs is the ability to stay home to shop for a car. Because all the information can be processed online, as well as the application, people don't have to spend hours in an office, hoping they can get the car they want. Waiting for approval can be a tedious process, especially if you've been denied before. Thanks to APIs, people who are interested in purchasing a car, but want to avoid the embarrassment of their application being rejected, can work through the application process from the comfort of their home office. 
Conveniently Located on the Dealer's Website
When applying for a car online, you don't want to jump from website to website. Where finances are involved, you want to see all the information in clear print on one page. APIs take this into consideration and allow customers to complete everything right through the dealer's website. It doesn't matter if you're shopping, paying cash, or applying to finance the vehicle; the only website you must visit is the one for the car dealership.
If you're the owner of a dealership, integrating the new service with your brand is excellent for business. Allowing customers to complete everything through your website shows that you're professional and that you're dedicated to their business. As a business owner, you want to provide the best experience possible, and utilizing APIs will help you do that.
Helps Customers Make a Decision
When customers walk into a car dealership, they typically intend to window shop at first. Window shopping allows people to get a feel for what they like, and it also gives them time to think about what they want to purchase. Some people don't feel comfortable thinking about a significant decision before a car dealer, so they walk off the lot and go home to make the decision. APIs allow customers to make decisions while shopping, reducing the risk of losing a customer. If financing is available when they see a car they like, they are more likely to purchase it. According to Forbes, introducing APIs to retail industries has "led to a boom" in meeting customer needs. Providing finance options at the POS is a great way to keep customers happy.
Customizable Financing
Suppose you plan on heading to iselect compare car loans. In that case, you should keep the following in mind: APIs allow you to customize your financing experience, so know what you're looking for before making a decision. APIs will enable you to choose the type of financing that suits you the best, and you can also view a simulation of the fees you'll have to pay over time.
How Do APIs Work for a Dealership?
Financing a car through a dealership's website is far easier than sitting in the office for hours, waiting for a response. Follow these simple steps, and you should have no problems financing a car through your local dealership:
The Beginning of the Process
This is the part of the process where you search for the car you want. You can look through the entire collection and choose the one you're most interested in.
Simulation
The simulation process is where you discover the type of loan that you're most interested in. Once you decide on a loan, the APIs show a table with repayment information, including monthly payments and the interest amount.
Confirmation
When it's time to confirm, you'll review the loan terms. Then the API will request your personal information, such as your credit history and current income.
Validation and Acceptance
Once you've confirmed the loan terms, the bank will validate your information. You'll typically receive an email once the bank has made a decision.
As you can see, APIs can be quite beneficial not only to the dealership but also to customers. APIs allow customers to shop for a car without worrying about going to the dealership. If you're unsure about using the website to finance a vehicle, then you can always go the traditional route and apply at the dealership.
---
Related Post