Cheap CPA Study Materials Available
Updated On March 2, 2023 | by Zayn Tindall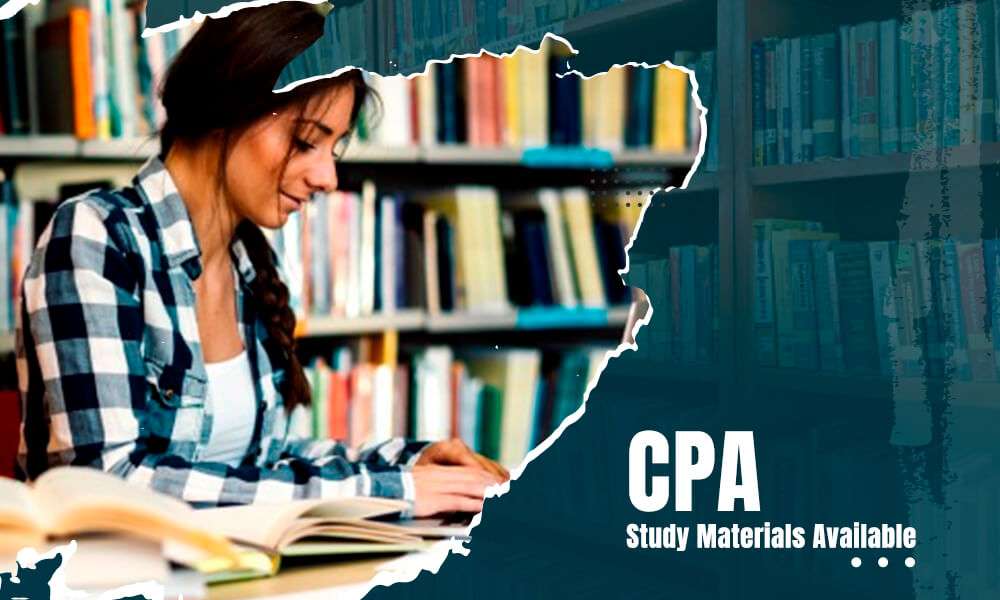 We reviewed each one for you because there are so many factors to take into account while looking for a CPA course (pricing, content delivery, the number of multiple-choice questions, accessibility of graded practice examinations, etc.). Find out which CPA exam preparation courses we think will help you succeed on your first try by reading on.
Becker CPA Review
Becker CPA Review was one of the original CPA review programs, starting in 1957. Becker, known as the industry leader in CPA Exam preparation, is used by the Big Four accounting firms. Advantage ($2,399), Premium ($2,999), and Pro ($3,499) are its three levels of courses. However, the firm routinely posts specials and discounts on its website, and it also provides financing alternatives.
All courses are self-paced. There are no audio-only lectures accessible; instead, students can choose to watch recorded videos or attend live lectures online. There are 275 hours of video lectures, 7,400 multiple-choice questions, and 500 task-based simulations. Additionally, there are more than 400 SkillMaster videos that guide students through the solutions to practice problems.
Online tutoring and the online chat option both provide real-person help if you run into problems. In addition, learning is enjoyable and accessible everywhere thanks to a smartphone app (4.8 stars on Google Play and 4.8 stars on iTunes) and a video game, Becker Accounting for Empires.
A 14-day free trial with unrestricted access to the course materials is available through Becker CPA Review. The business provides a money-back assurance.
UWorld Roger CPA Review
In 2003, Roger Philipp founded Roger CPA Review with the intention of improving the experience of preparing for the CPA Exam. Premier ($1,899) and Elite ($2,999), two four-part CPA review courses, are available. On its website, promotions and discounts are routinely provided. Additionally, it provides Individual Reviews ($399 each) for students who choose to buy courses and exams separately. There are choices for financing.
The courses are self-paced, and to accommodate different learning styles, recorded video and audio lectures are provided. No live courses are offered by Roger CPA Review. Along with more than 100 hours of video lectures, there are more than 6,000 multiple-choice questions. The chat program has a real-person help option.
Due to its complicated functioning and several restrictions, particularly with regard to video, the UWorld Roger app has historically had substantially worse review ratings (less than 4 stars from both Google Play and the App Store) than its rivals' applications. However, a series of improvements to the app was made in 2020 to solve these flaws, and today users gush over its simple navigation and user-friendly features (4.3 stars on Google Play and 4.4 stars on iTunes).
Thanks to SmartPath technology, which employs artificial intelligence to anticipate learning demands, Roger CPA Review boasts a 91% success record on the CPA test. The Elite bundle comes with a money-back guarantee and unrestricted access to the course materials until you pass (18 months with Premier).
Surgent CPA Review

Although Surgent Professional Education was established in 1985, Surgent CPA Review was first established in 2013. It provides the Essentials ($1,599), Premier ($2,399), and Ultimate ($2,999) four-part CPA review courses. All programs include financing alternatives, and Surgent frequently has special offers.
They are self-paced courses. Although there are live webinars to attend in order to study for the test, there are only recorded video lectures available. More than 7,700 multiple-choice questions, 400 simulations, and 350 video lectures are available in the library. Support is accessible through phone, email, and live chat.
The CPA Exam pass percentage for Surgent CPA Review is 88%. This is largely attributable to the company's unique technology, ReadySCORE, an AI tool that targets students' poor study areas and helps them concentrate on their study time. The firm provides a 15-day free trial with a money-back guarantee, and there is unrestricted access to the course contents.
Gleim CPA Review
In 1974, Dr. Irvin Gleim released his first book in the CPA Review. His intention was to give everyone who couldn't afford a live review course access to self-study materials. Two four-part CPA review courses are available from Gleim: Traditional ($1,599) and Premium ($1,999). For students who just wish to acquire practice questions and simulations, it also provides a Mega Test Bank ($999). There are financing possibilities for its programs.
They are self-paced courses. There are no live sessions available; just lectures on recorded video and audio. More than 10,000 multiple-choice questions, 1,300 simulations based on tasks, and 350 simulations with displays are available in Gleim CPA Course.
Gleim asserts a 91% pass rate and a 99% customer satisfaction rating. Personal coaching and the assistance of accounting professionals are also accessible for in-person help. There is unlimited access to the course materials, and a refund policy is available.
---
---
Related Post