A Brief Guide to White Knight Syndrome
Updated On September 28, 2023 | by Steffi Stark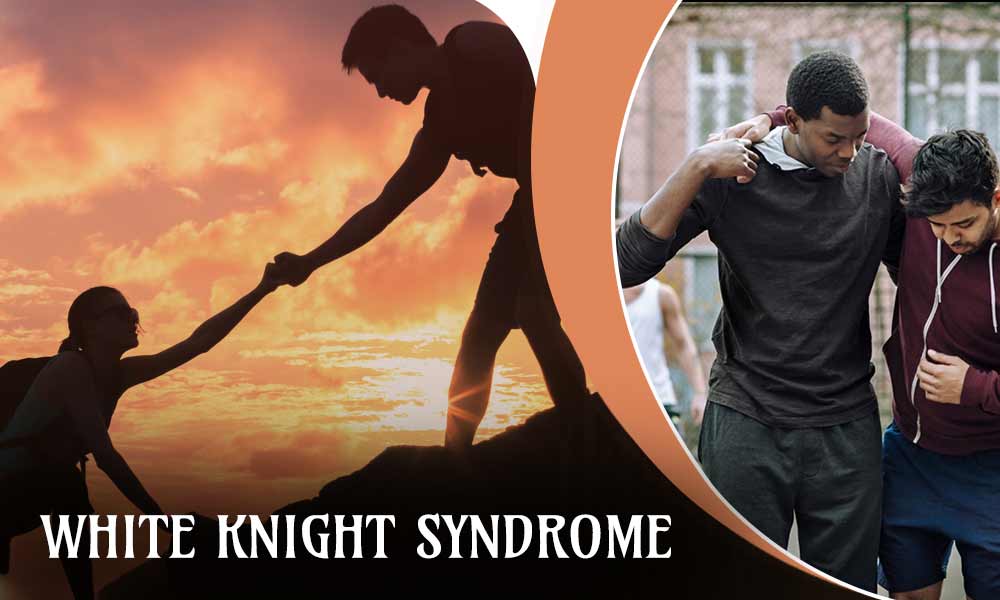 Every action in the world has two consequences. But does the same rule apply to the white knight syndrome? An individual inflicted by this complex incline to help others without hindrance, often without realizing that they may be helping someone at their own cost. With more and more people developing this tendency, it is being noticed more often. People also tend to consider the savior complex or white knight syndrome as a positive trait, but actually, they should understand when it needs to be abolished.
Also, Read: Similarities Between Psychiatric and Substance Use Disorder
Understanding the White Knight Syndrome:
Otto Rank originally coined the term White Knight Syndrome in 1911 to describe a state of mind he observed in his patients. According to Rank, this state of mind involves someone obsessed with saving others from their own problems and suffering. This complex can be found in many different contexts and situations, from romantic relationships to family dynamics and political systems.
In psychoanalytic theory, the term "White Knight Syndrome" refers to a psychological pattern that manifests itself when someone has an overbearing desire or urge to save another person who has fallen into some trouble or crisis. This savior complex is often based on guilt regarding one's own inability to help or save someone else; therefore, it is sometimes also referred to as "savior guilt."
Those with this problem may try to help everyone they meet, but they usually end up interfering with other people's personal lives without genuinely helping them. This can make them feel like they have failed when they don't succeed in helping someone else, which can lead to low self-esteem or depression.
How Can You Help Some with White Knight Syndrome?
The best way to approach this situation is by having an honest conversation with your loved one about how they feel when they try to help others and what they think might be causing this behavior. Consider counseling to figure out how to move forward healthily in your relationship. Here are a few other tips on best-supporting someone with this condition:
Don't enable their White Knight Syndrome. If they're constantly going out of their way to help people in need, try not to encourage it by giving them money or other resources they could use instead to help others. Similarly, don't offer to drive them to the grocery store because they want to buy food for an elderly neighbor down the street.
Encourage them to see themselves as part of the problem instead of the solution. People with White Knight Syndrome need to understand that their actions are good, that many others are doing similar things differently, and that their efforts aren't required all the time or everywhere.
Make sure your loved one knows there is no "easy fix" when it comes to helping those with addictions or mental health issues — especially if they're going through withdrawal or dealing with the aftermath of a suicide attempt.
Final Thoughts:
White Knight Syndrome can be difficult for the person suffering from it and those who face the brunt of it. But with the right approach and treatment, there is hope for people suffering from this condition. An approach therapist can counsel these individuals back to normal lives.
---
Related Post