The Benefits of Wearing Lace Front Wigs
Updated On March 17, 2023 | by Bhavya Singh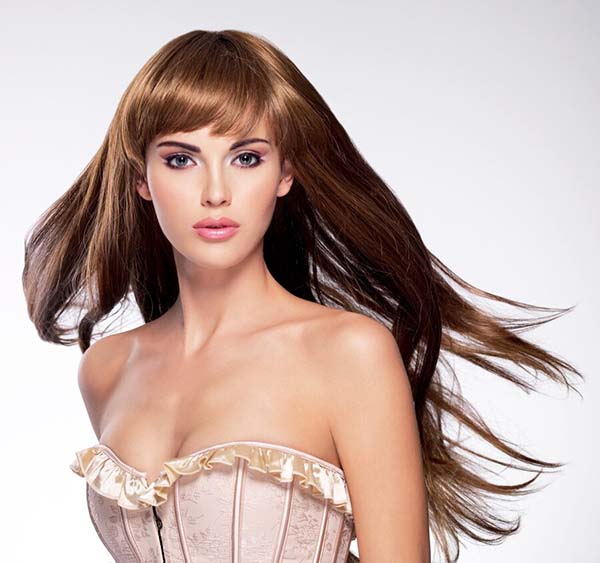 Lace front wigs are a great way to switch up your look without making any permanent changes. They come in many different styles and colors, so you can customize them however you like for the perfect style that fits your personality and lifestyle. Not only are they versatile, but lace front wigs also provide lots of other benefits as well – from keeping your hair protected to blending seamlessly with existing strands.
In this blog post, we'll explore some of the biggest advantages of wearing lace front wigs over traditional wig options and how they can enhance both your appearance and overall confidence. Read on to find out why these wigs may be right for you!
Different Types of Lace Front Wigs and Their Benefits
Lace-front wigs have become a popular fashion accessory and a great alternative to traditional wigs. They come in a variety of styles, materials, and colors that offer more diversity than your typical wig. The most common type is made out of human hair and features a thin lace mesh on the front for a more realistic look.
This mesh is almost undetectable and allows users to style the wig or part it in different ways to create the desired look. Additionally, lace front wigs provide supreme comfort as they are lightweight and require little to no maintenance compared to other types of wigs.
Plus, these wigs are heat resistive so you can still make small adjustments with heat styling tools without damaging the fibers. With this versatility, anyone from fashionistas to cancer survivors can find the perfect lace-front wig for their needs.
Create a Natural Look with Lace Front Wigs
Lace front wigs give you the perfect opportunity to wear your favorite hairstyle without having to do any styling. They provide an ultra-natural look due to their constructed design with a thin lace that sits on your forehead and resembles a natural scalp. You can part your hair in any direction, so it looks like it's growing from your scalp, creating an incredible illusion.
Human hair lace wigs apply easily thanks to adjustable straps and clips that provide a secure fit. You'll find many different options out there, varying from long and voluminous waves to shorter more edgy styles – whatever you desire!
So why not try wearing one on your next night out and wow everyone with how realistic it looks; they offer the perfect chance for you to switch up your style effortlessly yet still look amazingly natural.
Maintenance Tips to Keep Your Wig Looking Fresh and New
Taking care of your wig doesn't have to be a time-consuming chore! Following are a few easy maintenance tips and you'll keep your wig looking fresh and new for years. Start by brushing out the strands after each wear, and start this process from the ends rather than at the scalp.
Avoid sleeping with your wig on, as you want to give your locks some air every once in a while. Be sure to use only the special wig brushes and combs that are designed specifically for wigs, as these products won't cause breakage or matting like an ordinary brush could. When washing your wig, it is important to use a shampoo specifically for wigs; these shampoos are pH balanced so won't damage synthetic fibers.
Additionally, always wash with cold water! For best results with drying, lay flat on a clean towel and let air dry – never blow dry, as this will damage delicate fibers. And lastly, avoid using any harsh products like sprays or styling gels on the lace front of the wig, as this could harm its quality.
With just a bit of effort and education about proper care techniques, you'll soon keep your beautiful wig looking brand new!
How to Buy Quality Lace Front Wigs on a Budget
Even if you are shopping for Nespresso compatible coffee capsule filling machine or shopping for a quality lace front wig, it doesn't have to break the bank. Indeed, with some careful planning and research, you can find a lace front wig that fits perfectly within your budget. Before you shop, determine how much you are willing to spend on the wig and then set limits. After that, explore online retailers, sample sales, or discounted stores like outlet malls.
Always keep in mind that when it comes to wigs―quality should always be your top priority if you want an excellent end product!
---
Related Post