What You Should Know Before Buying a Signet Ring 
Updated On April 24, 2023 | by Bhavya Singh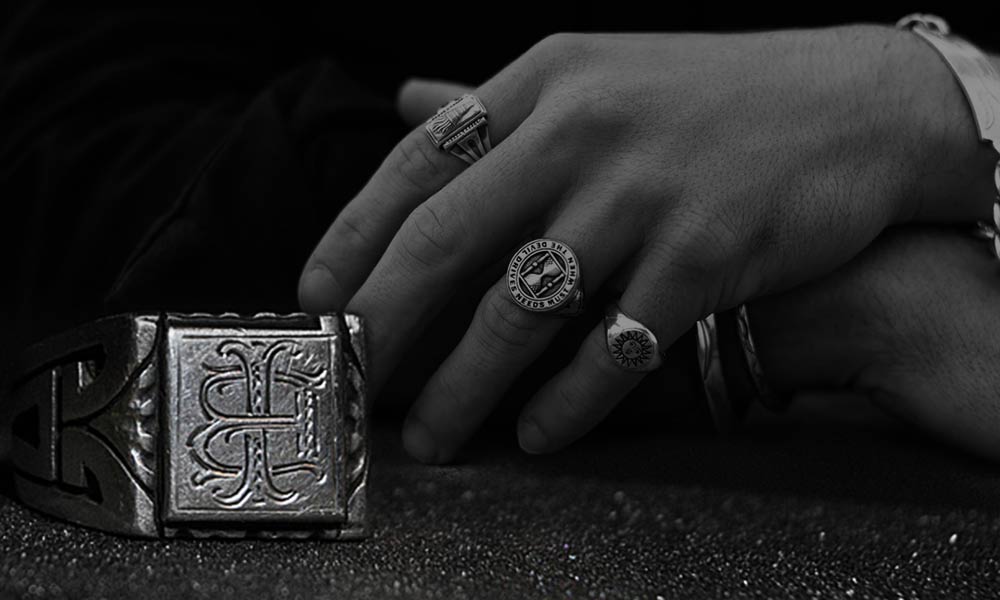 Signet rings have long been a significant piece of jewelry; however, their meaning has shifted as time has marched on. Once upon a time, signet rings were symbols of identification, representing their family heritage, but the meaning doesn't run as deeply these days. Instead, they tend to exclusively be fashion statements, and they're often personalized, too. For instance, signet rings are some of the most common rings to be engraved with a monogram of some sort.
Due to the personalized nature of these jewelry pieces, they're becoming increasingly popular among celebrities. That said, signet rings are set to never fade from fashion, meaning you need to select one that you can have forever.
Engravings
It's been briefly touched on that signet rings are often engraved, and this is something you must consider before committing to the purchase of a signet ring. For instance, a number of signet ring wearers do so to remind them of their family. This is achieved via a monogram or family crest, representing who you are and where you come from. You might wear your own monogram or another person's in your family to honor them, for instance, your parent's, grandparent's, or your child's.
For anyone looking for a custom ring, a signet ring is undoubtedly the way forwards. Not only can signet rings be personalized via engravings, but they can also be completely crafted from scratch. As a result, they're ideal for anyone with a unique style.
Sizing
Previously, it was tradition to wear a signet ring on the smallest finger of your non-dominant hand; however, today, it's commonplace for them to be worn on any finger. Regardless of which finger you opt for, a jeweler will be able to adjust the ring to fit you, so do whatever you please. Moreover, you don't have to wear a signet ring on a finger alone; their unique shape makes them ideal for stacking with other rings. Another way a signet ring can be worn is by placing it on a thin chain and wearing it as a necklace.
Style
While signet is a style in itself, there are numerous styles within this. For instance, signet rings come in all shapes and sizes, allowing you to achieve your desired result. Styles can be masculine, feminine, delicate, chunky, elaborate, or simple. Whatever your individual style may be, there's a signet ring out there to suit.
Material
It was once the tradition for signet rings to be gold; however, they're now crafted from almost any material. When it comes to finding a quality piece, though, you're going to want to stick with a precious metal like gold, silver, or platinum. The beauty of gold is that you're able to find it in a number of colors. It's not just about yellow gold; you can also get white gold and rose gold to suit your personal preferences and skin tone. Buying a signet ring that's pure gold will cost you significantly more than one that's gold plated, but the difference in quality is certainly worth it. Not only will you be able to wear a gold signet ring for years to come, but it will also be an heirloom once you've passed.
Conclusion
If you're investing a significant amount of money in a signet ring, it's important to weigh up all the necessary considerations. To that end, hopefully, the above guide is very helpful. The most important thing is that you love your signet ring and that you're able to get plenty of wear out of it. It's all about expressing yourself, after all.
---
Related Post