6 Important Things to Note When Buying Water-Resistant Watches
Updated on June 3, 2022 | by Alex Smith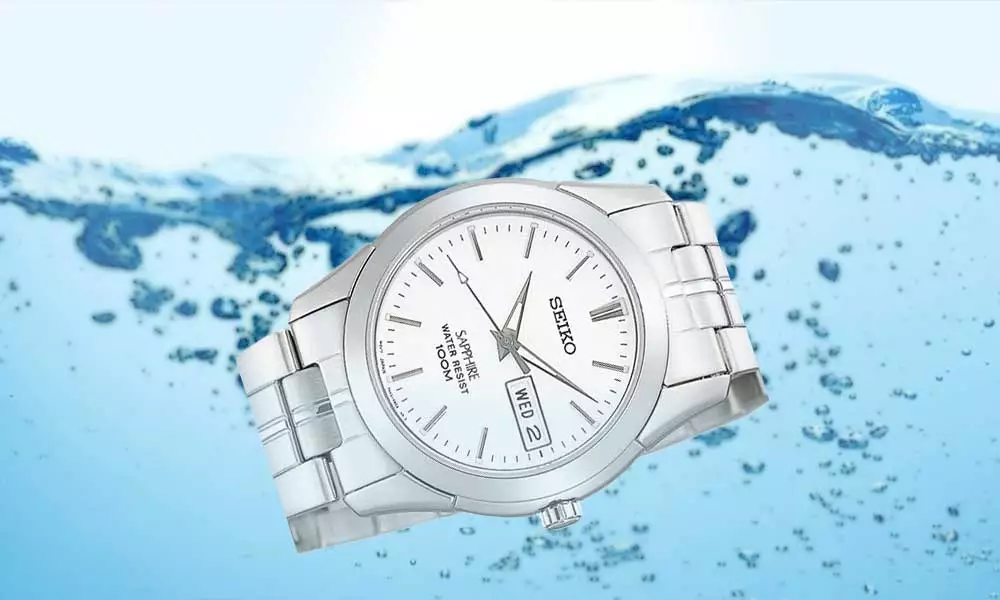 Buying any valuable items like a quality wristwatch can be challenging, whether you're buying it for sporting activities or just because you love them, you have to understand that these watches have different features depending on their intended use.
A water-resistant watch can withstand moisture, perspiration, waterdrops, or rain. Most of them come in the form of digital or smartwatches befitting for anyone with an active lifestyle.
They are not only tough but also reliable and versatile. So, if you are planning to buy a water-resistant watch, here are six important factors you should consider
1. Buy Only From Trusted Brands
There are many brands producing quality watches and there are also counterfeit or fake copies of the original, where this is the case, ascertaining authenticity becomes challenging.
To avoid buying from brands such as this, stick to the more established brand names with sterling records as good manufacturers. Brands like Rolex have proven themselves over the years to have good watches with an easy-to-read dial, and large markers for visibility even in very dark underwater circumstances. You can check out Sea Dweller, a classic example of Rolex watches that tick the features mentioned above. 
2. Learn About Water Resistance Ratings
We find that some brands exaggerate the water resistance capacity of their watches. There are so many accounts on the internet of people who bought a low-budget watch that promised 100 and 200meter water resistance but ended up getting damaged on the first encounter with water.
This doesn't mean you have to pay a fortune to get a watch possessing water resistance properties to a reasonably good level but you have to ensure that you are buying an item of excellent quality.
3. Check for Buttons that Do Not Support Water
Most people believe that since a watch is tagged to be waterproof, all the features can be used while underwater. But the truth is, for most watches, different buttons serve different purposes. So, there is the possibility of pressing the wrong one and have water flowing inside the watch.
Always check the guide or user's manual of the watch you intend to buy to be certain about the producer's recommendation. You can also download the instruction manual of the watch you plan to buy from the producer's website.
Generally, the only watches whose buttons are considered safe for underwater are between the range of "Diver 200M".
4. Know the Features of a Water Bound Watch
A water-resistant watch has a tide indicator that helps to track the high and low tides of a given location. It also has a depth gauge that measures the depth of your dives. There is a barometer that measures the pressure to predict the weather.
It should also have a black light you can use underwater. Always go for the one that you can turn on the light with just a tap. This would prevent you from pressing buttons that allow water to penetrate the interior part of the watch.
Saltwater can damage your watch. Before using your watch underwater, be sure that it is not salty water such as that of an ocean. This is because saltwater damages watch over time.
And when given much exposure, it can corrode or the resin case could bleach from the exposure. Nevertheless, you can fix this quickly by washing your watch under fresh water immediately after use.
5. Changing Batteries Can Affect Water Resistance Capability
Changing the batteries of your watch can create an avenue for water to leak in. As much as these batteries have a long life that can last for years, if need be that the battery be changed, ensure the gasket goes back in place fitted, with the back of the case well sealed.
To avoid leakage, you can bypass changing the battery and go for a Solar powered watch. Even though it will still require battery change, it will take 20years before the demand comes. Several solar digital watches are water-resistant.
6. Warm Water Can Ruin Your Watch
Whether it's a water resistance timepiece or not, warm or hot water will spoil your watch. So, if you plan to use it during a warm shower, it will cause wear as water slightly expands the watch case. This is due to increased temperature allowing the water to seep into the wristwatch. Condensation in the watch will lead to corrosion and subsequent damage.
Conclusion
Next time you want to buy a water-resistant watch, make sure to keep these tips in mind. Buy only from trusted brands, check for water resistance ratings, and ensure whatever you buy ticks important features you highlighted from your research. Immersing your watch in warm water will cause wear, and frequent change of batteries can reduce potential water resistance. Always remember that any good timepiece also requires an equally great level of care.
Related Post