Learn More About Kanban, Your Ultimate Lean Production Tool
Updated on June 1, 2022 | by Alex Smith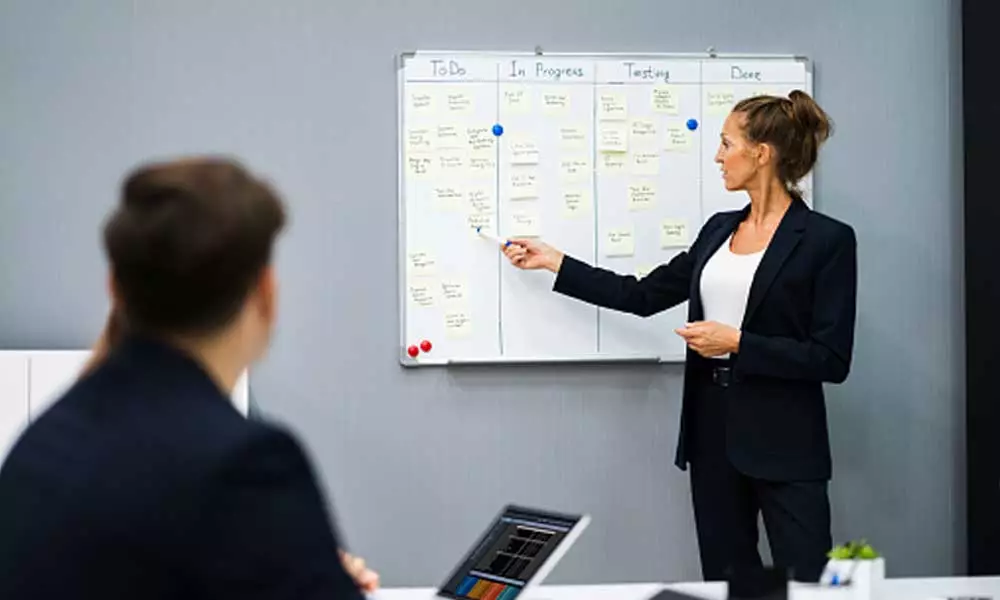 If you have been looking for an ideal lean production tool and cannot find the right option that will fit in like a glove in your needs, you have been missing out on the Kanban methodology. Firms of different sized and industry domains have been using Kanban and maximizing their delivery of value to customers while boosting the project's speed.
To make you more familiar with the effective Kanban methodology, we will go through every aspect of Kanban through this blog post.
What is Kanban?
Kanban is a type of lean production tool used to improve the delivery of value to all the customers, and that too through quality and continuous output. If you have been running a business in which always having too much on your plate has become a new normal, and if you are not able to focus on a single task, then using the Kanban system will be an ideal approach for your firm. All that you will need to do is create a Kanban board online and start managing your project with this visual representation.
The Method Used in the Kanban System
If you will not have efficiency in your firm and at work, then there is no way you can become successful. If you have been running a firm, then you must be aware of Lean, the basic process of finding out the waste and then exploring the best option to eliminate it. The Kanban board online is one of the most useful Lean tools that make sure that you are making the most of your resources and the tasks are being completed smoothly and quickly.
You can use lean tools to deal with many different types of problems you might have to face in terms of projects. And the best part about lean tools like a Kanban board online is that they can be easily customized and can be made to fit according to the situation.
Core properties of Kanban
Visualize the Workflow
With the Kanban system's help, you will be able to understand how to make the best of your project. With a mental picture of the task at hand and details of the project's progress, making sure the project runs smoothly will become a lot easier for you. The board you will be using in the project will guide you through every stage of the project, right from the beginning to the completion.
Limited WIP
The implication of WIP is workflow remains limited to one stage, and it should be pushed to another stage only when there is a space. It is always an ideal approach to deal with a small number of tasks at a given time.
Focus on Flow
To change something in your firm, you first know what needs to be changed, and this is what flow of value in the Kanban board will help you with. You will need to keep tabs on the flow of value in a system, go through the drawbacks, and then make the required changes.
Making Everything Explicit
If you want to get the best results, you must follow all the process policies explicitly. When everyone is aware of what needs to be done and how things will work, it will become easier for everyone to make rational decisions, and this is what the Kanban system will offer to your firm.