Live Streaming Used to Increase Reach
Updated On September 28, 2023 | by Ankit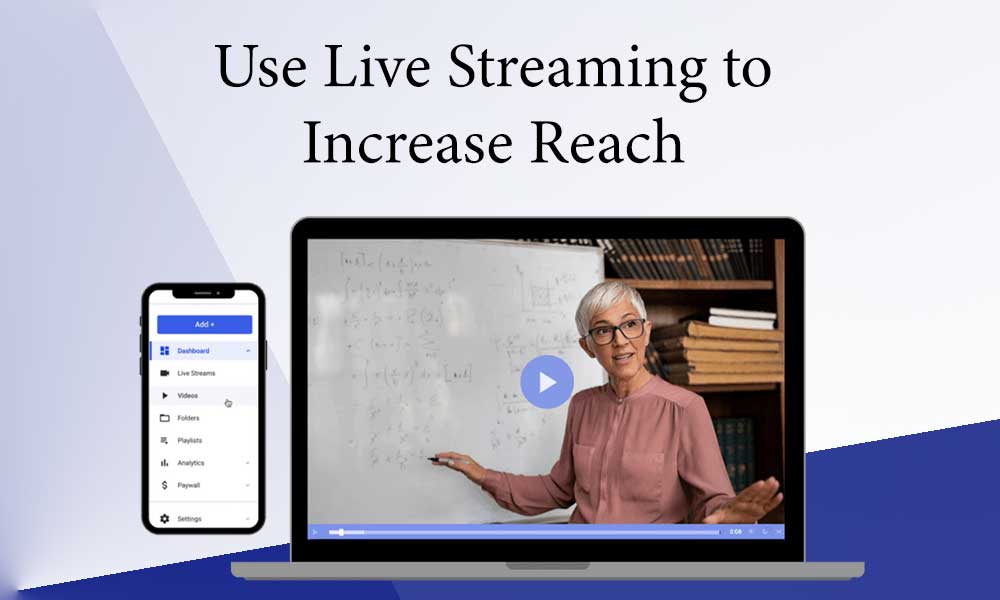 Live streaming is a turnkey solution to engaging a larger audience and generating increased interest in an event. The ability to stream an event live opens it up to people who are not able to access it conventionally due to geography. But above all, this process offers an unrivaled level of convenience to supercharge its reach.
What Industries are Using Live Streaming to Increase Reach?
Live streaming is being adopted by a host of industries to capture more interest in events. But some of the most active in doing so are sports, eSports, and online gaming, including online casinos. They manage to do this in different ways, but all provide a polished product to their own target market. One of the most popular online casinos, PartyCasino, has gone on record to say that live streaming has significantly helped the casino attract new members and a larger audience.
Examples of How Live Streaming Increasing Reach
1. Live Dealer Casino Games
Live casino games are the latest innovation to hit online casinos. Instead of playing classic games with technology that generates outcomes at random, casinos are now using live streams from studios. Developers are offering casinos to stream a real dealer and casino game to their website for members to enjoy a more lifelike gambling experience. This has a big impact on increasing trust among gamblers and leads to more players willing to play online casino games.
2. Esports Live Gaming Streams
Esports is a budding niche within the competitive gaming industry. Esports tournaments play out in huge arenas with a centre stage full of gamers or gaming teams going head-to-head. The prize money for winning such matches is substantial – even life-changing. Fans can attend the arenas in person to watch the action or tune into new live streams of the competitions. By streaming Esports worldwide, it resembles any other sporting occasion and allows the niche to tap into far-away audiences irrespective of location and time zones.
3. YouTube and Bookmaker Sports Streams
There has been a growing number of alternatives to sport streaming away from the big broadcasters. An array of sporting TV channels are at our disposal, yet, the sport has been able to find innovative ways of pushing out matches around the world. For example, many big clubs are now streaming live games from their reserve and youth teams onto YouTube. And some are agreeing on deals with sports bookmakers to allows streams within their betting sites, such as some FA Cup games in football.
Technology Supporting Modern Streaming
Streaming has been made more appealing through the development of other technologies, such as smart TVs that can hold apps like YouTube or scroll the web. Or even simple adaptations such as a chrome cast. Now you no longer have to stream from smaller devices (unless you're on the move) and can stream to your TV on the sofa just like you're used to.
Related Post