8 Fun and Productive Things You and Your Kids Can Do at Home
Updated on May 31, 2022 | by Austin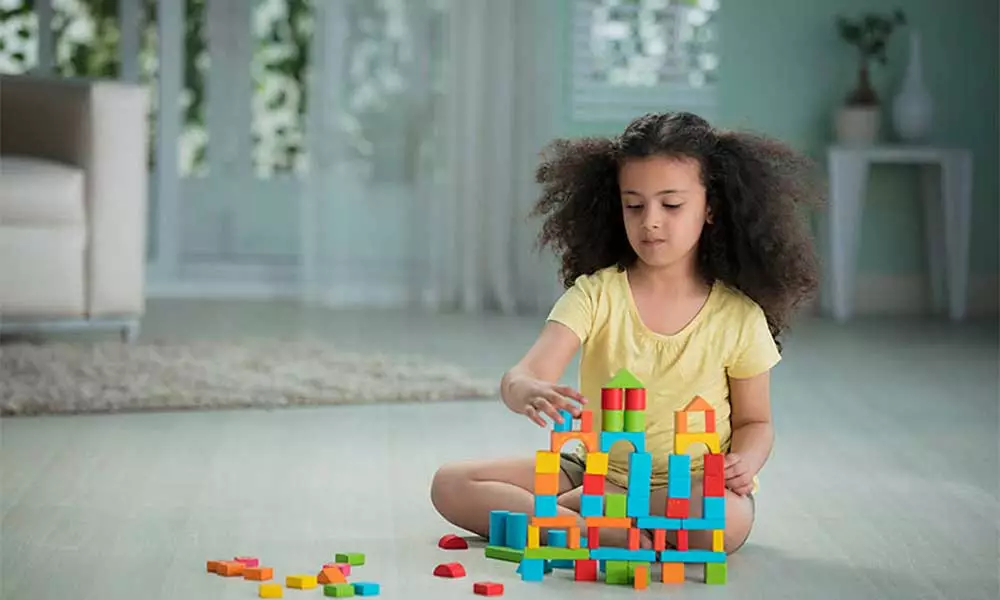 Because of the current pandemic, health experts advise many people to lessen their movement outside their homes. Staying at home avoids getting in contact with the virus that is plaguing the country. The current health crisis makes us feel restless and bored because of the almost same routine that we do every day. However, the adults are not the only ones who suffer this kind of feeling–our kids, too. In this article, we will share with you some activities that you and your kids can enjoy while staying at home.
1. Creative book activity
Kids activity books are very popular with many children anxious to stay busy. Often times it can be difficult for parents, worried about their kids having too much screen time, to find the best activities to keep their kids entertained. Kids activity books offer a selection of activities and games that can be used anywhere and do not require a power source like electronics. There are many kid's activity books that have been crafted to entertain kids in their spare time at home. These activitiy books broaden children's horizons and can be a great buy for a child who is interested in creative activities.
2. Make Your Own Soap
Making soap for each member of the family will be a productive activity that the adults and the kids will enjoy. It also engages our children to do things that could teach them some useful skills that they will need when they grow up. Besides, it can save you some dollars for not buying soaps for the coming weeks. You just simply need to buy soap making kits, follow the instructions within, and there you have it, you can have your personalized soap for every member of the family!
3. Let Us Start Cooking
Sometimes, our kids wonder how we make the scrumptious dish that we usually cook for them. Now, it is time for you to pass that cooking hat and those skills to your kids. Teaching them in their early years about doing household chores such as cooking or baking is a good and fun way to hone different skills they can utilize in the future. You will never know. Your kid might be the next cooking master in the coming years.
Read Also – Fun and Free Things to Do Online at Home Amid COVID-19
4. Have a Little Picnic in Your Own Backyard
After learning a trick or two about cooking, it is time for you and your family to enjoy those yummy dishes your kid worked hard to cook. Having a little picnic outside your home is a fun idea that everyone can enjoy. You can have small talks and share some funny and memorable experiences with your child. Bonding time with the family will be more fun if you spend it while exchanging good food and hearty conversations.
5. Conduct a Science Experiment
A great thing about science is that it explains the things that are happening all around us. Conducting a little science experiment with your child could explain and clarify different abstract concepts that affect their everyday lives. You can find a particular subject that they have an interest in. For example, astronomy, how volcanoes explode, why are the ice melting, and many more. There are a lot of home experiments that you can do with your child using stuff that you can usually find in your house. Just make sure that you supervise the kids when doing them to avoid any accident that may occur.
6. Build Your Garden
Gardening can give children a chance to learn many important life skills. This is also a great way to cultivate a meaningful and fun learning experience for them while exploring nature. As you teach them how to plant seeds, they also increase their awareness of where the food comes from. They learn about the sun that gives energy to many living things on earth, the life cycle processes, and the importance of maintaining and protecting our environment for the benefit of humanity. The best thing here is that you can now have a mini-gardener who will help you in watering the plants every day. What are you waiting for? Get some seeds and start that gardening now.
7. Solve Puzzles
Solving puzzles can be easy and more fun if you do it with the whole family. This activity can also enhance their cognitive skills, as they deal with the problems that the puzzles bring. It can also hone their emotional skills as they learn patience while thinking about finishing the problem. Moreover, doing this activity strengthens the bond and trust between the parents and their child as they help each other solve the challenge that the puzzle brings.
8. Have a Movie Night!
Having movie nights with your whole family is a great way to spend time together. This activity is also one of the easiest and most inexpensive recreational activities that you can do with your child at home. All you need to do is prepare some snacks, set the TV, play the film, and you are ready to go. Even though this kind of activity is cheaper compared to others, it still offers some good benefits. It strengthens bonds and gives children a valuable insight into what's wrong and right in the world. Just make sure to pick a good movie that everyone can enjoy and can be watched by kids.
Read Also – Free Movie Streaming Website- Watch Your Favorite Movies
In a Nutshell
Here are just some of the things that you can do with your kid while at home. You must take special care and guidance to your kids now that we are living in extraordinary times. Which one is your favorite activity? Make sure to share this article with your family!
---
Related Post