Staffing Agency Divisions For Easier Recruitment
Updated on June 1, 2022 | by Alex Jones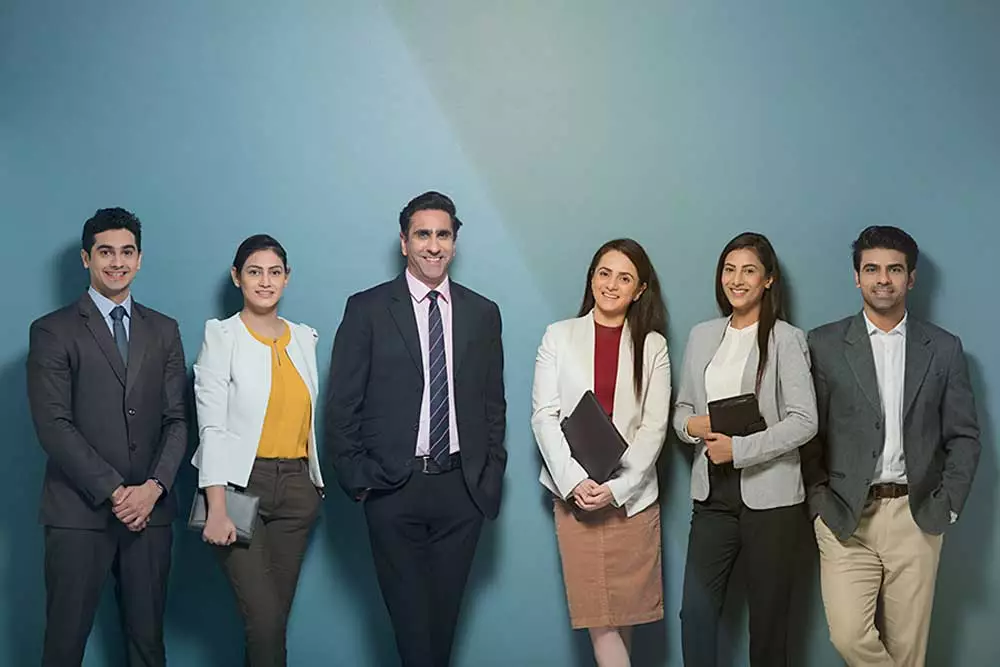 A staffing agency, also called employment or recruiting agencies, usually works with the businesses to help them in talent acquisition or assist them in hiring new employees. Staffing agencies have a network of qualified candidates, which allows the job seekers to match with the relevant employers for long and short term positions.
Depending on the industries' different sizes and specialties, staffing agencies provide a wide range of talent and services. Specialized staffing agencies usually provide niche related talent to the unique roles offered by various companies.
With a cluster of qualified candidates to choose from, companies increase their possibility of recruiting employees who are more in line with their businesses in terms of culture and skill sets. This alignment is critical and can improve employee retention.
Specialized recruiters match applicants nationwide in varied fields, including accounting and finance, administrative, marketing, and information technology.
Accounting and Finance:
Staffing agencies work with companies to attract and retain qualified finance professionals for the company's long-term objectives. A team of skilled human resource and accounting and finance recruiters conduct a vigorous candidate selection process and compile a sturdy database of thousands of accounting and finance expertise to ensure that every applicant is an ideal fit for both the business and the employer.
The staffing agency works as a strategic hiring partner, recruiting qualified candidates for accounting, banking and finance, credit unions, finance analyst, mortgage, consumer finance, insurance, actuary, and more.
Some staffing agencies are placing crucial talent within the area of government and defense. Accounting and finance staffing agencies have expertise in procurement, mergers and acquisitions professionals to government and defense clients. These professionals hold extensive knowledge and experience with contracts, and procurement procedure and policies, across the management lifecycle.
Creative and Marketing:
The staffing agency's creative and marketing recruitment department is assigned to seek enthusiastic and qualified professionals for marketing and creative positions, such as digital marketing analyst, SEO analyst, graphic design, product developer, advertising, and more.
These staffing agencies maintain long-term relationships with top design, creative, and marketing firms nationwide to best match top talent with temporary and permanent positions.
Information Technology (IT):
Technical recruiting has become an essential component of business success. With well-established IT staffing and recruitment expertise, recruiting agencies provide qualified technical talent for a wide range of IT industries.
IT staffing services provide experienced IT professionals, having expertise in system architecture, cybersecurity, network engineering, software development, programmers, IT developers, project management, and more.
Administration:
Recruiting agencies hold years of operational and administrative expertise to consider ideal candidates and companies to match each other for business long term objectives.
Administrative employees need a sense of creativity and flexibility to support the company's success and manage a continuously updating list of managerial, operational, and clerical tasks. By contracting with the staffing agency for seeking skilled administrative talent, organizations can easily access a vast pool of top talent. Recruiting agencies easily streamline the talent acquisition process by diligently understanding company requirements.
Nonprofit staffing:
The nonprofit organization faces a need for competent employees. Passionate and talented employees are vital for governing multiple challenges while keeping organizations focused on their primary long term goals.
In nonprofit organizations, all human resources levels, such as CEOs, executive directors, and managers, must visualize, create and line up the company's strategic plans to ensure that their organizations can succeed and continue to work for those they serve.
Nonprofit search firms provide exceptional recruitment help to search the top-tier employees for senior and other vital positions for nonprofit companies. These Companies typically hire the service of one or more nonprofit search firms to find qualified candidates who are either looking for a placement or are already working in some other companies.
To serve the primary role of establishing a particular nonprofit firm within the limited resources, staffing firms play an essential role.
Conclusion:
Staffing agencies offer various services to their clients by giving them the tools they need to attract, employ and retain talented candidates in their respective industries. The agency's organizational structure defines the hierarchy of responsibilities within the organization and the division and scope of work for each worker. Staffing agencies have divisions to better serve the staffing needs of the organization. Skilled candidates run each by recruiting the best talent for their field.
Related Post