How to Make a Collage on Instagram Story? – A Novice Guide
Updated On May 3, 2023 | by Mehak Gupta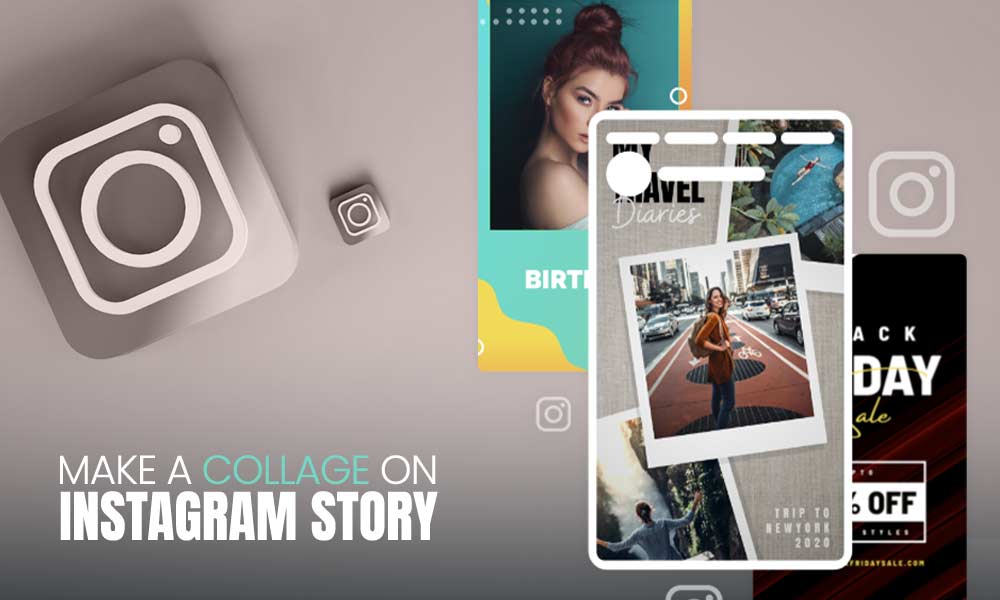 When thinking of a popular photo-sharing platform, the first name that comes to almost everyone's mind is Instagram. One of the most popular social media platforms with over 2.35 billion monthly active users, owned by Meta.
Instagram not only lets you share your pictures/videos with your followers but also lets you play with them. From the IG stories to the posts, you can edit your pictures/videos and also put filters on them. Read more for a detailed process on how to make an Instagram collage.
3 Ways to Make a Collage on Instagram
Are you also bored with uploading single-image stories? Here are some pleasant ideas on collage-making for your next Instagram story.
1. Collage Mapping
The first way to make a collage on Instagram is Collage Mapping. By this method, you can make Instagram suggest you a collage layout for you.
Start by opening your Instagram app.

Click the profile photo icon at the top left of the screen.
Select the pictures from the options below or use the gallery for your images. (You can select up to 10 images for a single collage).
After selecting the images, click the Next option at the bottom rightof the screen.
Select the Layout option.
Tap on the Layout icon.
Select your preferred layout and click Done at the top right corner.
You can now adjust the size of the collage or tilt it to your desired side.
Your collage is now ready to be posted and shared with your friends, you can add Instagram filters, stickers, and GIFs to your story to make it from boring to fun.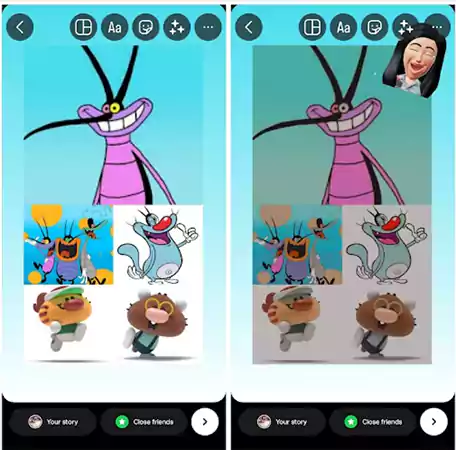 2. Layout Method
The second way to make an Instagram collage is by Layout Method. This is the simplest method to make a collage using given layouts.
Open your Instagram app.
Tap on Your story at the top left corner.
Open the Camera.
Select the Layout Icon on the left side.
Choose your preferred layout from the options.
Now, choose images for each section of the collage one by one.
Once you are done selecting the pictures, tap on the white circle below (You can also delete and add a new image in the collage if they are not in the correct order).
Now that your collage is ready to be shared, you can put filters, stickers, or GIFs to your collage.
3. Background Method
Another way to make an appealing collage for your IG story is the Background method. By using this method, you can add as many pictures as possible to your collage and reshape them as well.
Open your Instagram app.
Tap on Your story at the top left corner.
Add a background image from your gallery.
Then, scroll up the screen from the bottom and select the picture icon.
Select the picture you want to put into your collage one by one.
You can also reshape the selected pictures by tapping into the image.
At last, Garnish your IG collage story with filters and stickers to make it eye-catching.
Instagram has only a few options from which you can make a collage for your story, though if you want to add uniqueness to your collage and make it more fascinating, some third-party apps are available for free, providing you with vast options to do so.
Third-Party Apps for your Next Instagram Story Collage
There are a lot of tools available in the market to gain followers and make photo collages and photo editing applications. If you want to opt for the one app that will help you make your Instagram story collage better, here are a few options to choose from –
Adobe is one of the best options for collage-making, it is a good option for advanced users who want a professional collage-making app. Adobe provides multiple templates and materials for free. You can customize your collage with free filters, fonts, and more. Adobe is available for both iPhone and Android.
Fotor is also a free editing tool that allows its users to play with images with its AI photo effects, HDR and RGB. It also offers an extensive range of free templates for collages. Fotor is also available for both iPhone and Android.
Mojo app has tools to provide a unique Instagram story. The app provides animated templates which can be customized by adding effects, colors, filters, etc. The Mojo app allows animated templates for both photos and videos.
Canva is also a professional app for photo/video editing. It offers a wide range of free templates and editing tools to make your collage look outstanding.
The Layout is Instagram's new app for collage-making. This app will let you make your layout of the collage and share it on Instagram.
There are a lot of photo/video editing applications available in the Google or Apple Store, for your next Instagram story, you can choose whatever app you like the most.
Instagram Story Collage Ideas
Instagram collage-making can be more entertaining than you think. You can use the layouts to make interesting and fun collages. We have a few exciting Instagram collage ideas for you-
1. Make a Poll using the Instagram layout
This can answer your question on How to make a collage on Instagram story entertaining. You can make a poll on Instagram using different layouts, to make people vote on your story. It is indeed a fun idea to explore IG layouts.
2. Make Collages with Quotes
Ditch the boring photo collages and add quotes or single words to your collages making them more appealing.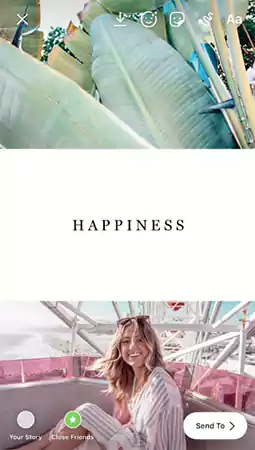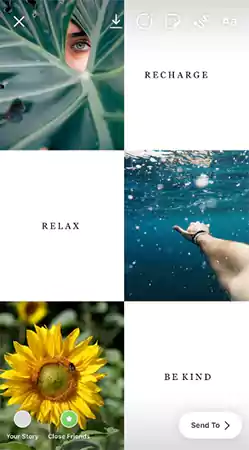 You can customize your collage with your layouts and quotes.
FAQs
Can I make a collage on Instagram?
Yes, you can. There are some options from which you can make a collage on your Instagram story. You can pick a layout given on the app or you can put pictures spontaneously into your story, put some filters, GIFs, or stickers to doll up your collage.
Can you look at someone's Instagram story without them knowing?
Well, there is no exact setting for viewing someone without letting them know, but you can put your phone on Airplane Mode, and view the story. After that, just close your Instagram app and switch off the Airplane mode. In this way, the person will not know if you have seen their story.
What is the use of the Instagram app?
Instagram is a globally popular social media platform for photo and video sharing. It lets people make friends by following each other's accounts, liking and commenting on each other's posts, and also gives a forum for direct messaging.
How to post multiple pictures together on Instagram?
Open your Instagram app > click on the + icon in the center below the screen > select images from the gallery > click the arrow on the top right of the screen > add filters or cations and post your pictures. (You can add up to 10 pictures at once).
How can I Repost an Instagram Post to a Story?Instagram allows its users to repost any public account's image or reel to their story. Tap on the Paperclip Button below the post > Then click on Add post to your story > finally, click on the white arrow icon and share your story. When you share someone's post to your story anyone who views it can see who initially posted it.
Also, read –
Learn How to View IG Stories Anonymously
How to Gain Followers on IG in 2023
---