Is It Worth It to Get a VPN for Your Streaming Services?
Updated On November 9, 2023 | by Steve Hughes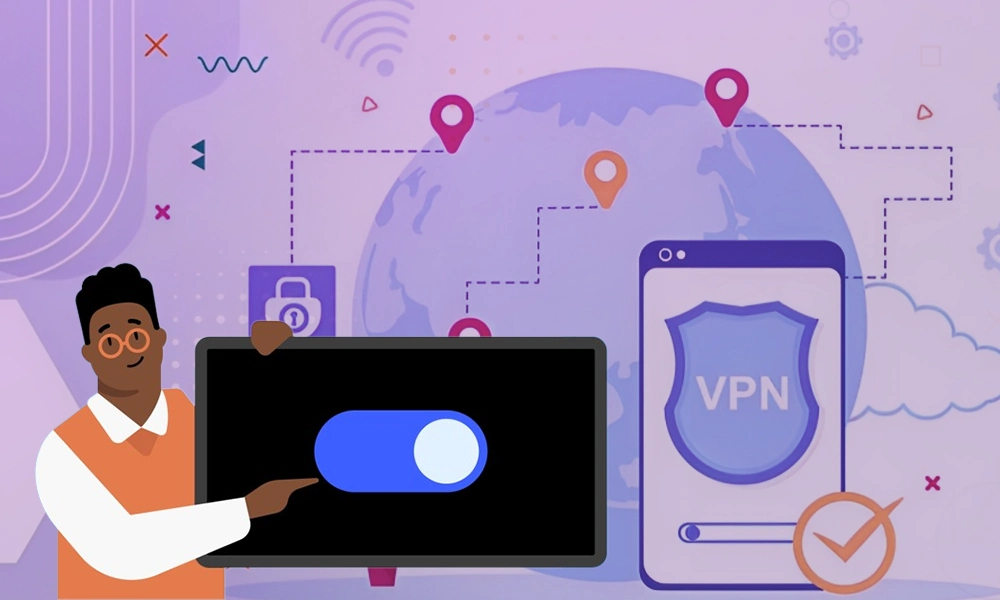 If you're currently subscribed to Netflix or other streaming platforms, we're pretty sure you're well aware of the geo-restrictions these streaming services impose.
Of course, as subscribers, we think it's unfair and that we're not getting the most out of what we're paying for because of the "limited" content we think we're getting.
That's why many people are considering getting VPNs to bypass these restrictions and access more content that's unavailable in their area.
Since you're here, you've probably been wondering if it's worth getting a private network for your streaming services. If you have Netflix, Disney+, Hulu, Sling TV, or other services, we're here to find the answer to the question you have in mind. Let's start.
Interesting Facts:
There are 1.5 billion VPN users in the world. The global VPN market is worth $44.6 billion. The global VPN market is projected to grow to $87.1 billion by 2027.
So, Is VPN Worth It for Streaming Services?
The short answer is probably not. But there's no one-answer-fits-all for this question because it heavily depends on your streaming needs and preferences. For some, it could be it. But for many, it may not be value for their money.
To help you assess if it's deserving for you, here are some questions to ask yourself:
Do I frequently stream movies and TV series?
If you're an avid streamer, like a hardcore movie or TV streamer, then a VPN could be worth it for you. You'll spend a considerable amount of time using the private network with your streaming platform, and you'll likely have the time to explore other regions' content libraries — making a service worthwhile.
However, if you're just an occasional watcher, then it wouldn't make any difference if you get a program.
Am I not satisfied with your streaming service's current content library?
If you think that the available content in your region isn't good enough for you, and you think that you'll have a better option if you access other countries' content libraries. Then getting a service provider is meriting a shot.
After all, all you will need is your streaming device, an active streaming service subscription, and a fast internet connection like cable, 5G, or fiber internet.
Do I frequently travel internationally?
If you love the local content available in your country and you frequently travel abroad, a private network can be a valuable tool to ensure you can access your home country's streaming services.
For example, Dish TV, and continue enjoying the content you're accustomed to. This is especially relevant for travelers who want to maintain access to their favorite shows and movies when on the go.
Am I concerned about my online privacy and security?
If online privacy and security are top priorities for you, a VPN can offer peace of mind during streaming. It encrypts your internet connection, making it more difficult for third parties to monitor your online activities.
This is particularly significant if you're dealing with sensitive data or want to avoid potential cyber threats.
Is it within my budget?
VPNs are not cheap, and the cost of streaming services is slowly increasing. That's why it's noteworthy to consider the cost of a VPN subscription alongside your streaming service expenses.
Ensure it fits comfortably within your budget, especially if you're already paying for multiple streaming platforms.
This above-pasted graph shows the top countries from the globe with the highest VPN penetration.
Are There VPNs Designed for Streaming Services?
There's no dedicated VPN for streaming since services are always geared towards security and privacy.
However, some programs have added features for streaming so users can conveniently use their products for various tasks. Some notable names include NordVPN, ExpressVPN, and IPVanish.
If you've decided to get a program for yourself, these three are your best options with streaming in mind.
Nevertheless, you will still find a lot of options aside from these that may fit better in your budget or specific needs. Just be resourceful and do a lot of research so you don't waste money.
Final Thoughts
A VPN is an excellent feature for all internet users because of its protection capabilities. It can also be beneficial for avid streamers or binge-watchers who are always looking for something new to watch.
Now that you understand the factors that you need to consider, you'll be able to find the right answer to your question. We hope this article helped!
Interestingly, Indonesia, India, and Saudi Arabia are the top 3 countries with the highest VPN penetration rate among their public.
---
Related Post