Elevating Backup Management: Unleashing the Potential of Backup Appliances
Updated On September 18, 2023 | by James Wilson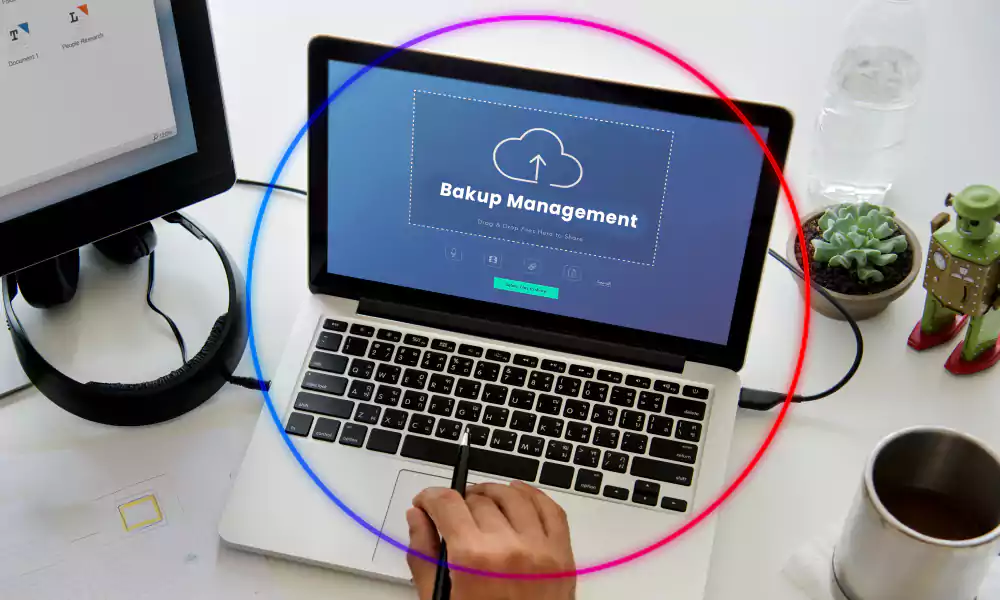 Key Takeaways

Effective backup management is significant in today's digital business world to safeguard data and ensure business continuity.
Backup appliances offer a reliable and automated solution to protect data and prevent data loss due to various threats.
Benefits of using them include speed, accuracy, efficiency, and reduced storage costs.
Potential risks include limited visibility into backup activity and some appliances not supporting cloud backups.
In every business, it cannot be denied that the significance of backup management is something that needs to be prioritized. In the event of potential threats or calamities, having the right one t will make you worry less because you have ways to recover faster.
With the rise of backup devices over the years, it has become more cost-effective to buy one to protect your physical servers. It also has the capacity to help you manage and protect your virtual environments to be safer when adversities come.
With the help of this article, you will learn more about how to elevate it with the use of backup appliances.
Why is It Important to Elevate Your Backup Management?
In today's digital business world, every company relies on data to run its operations and generate revenue. A single server or storage device failure can have devastating consequences for an organization, leading to lost productivity and revenue, increased expenses, and reputational damage.
You, as an enterprise owner, need to fully grasp the significance of improving your backup management.
When you have the right and sustainable backup appliance solution, you will never worry about anything that can come across your information.
You'll have confidence, even if there are possible threats because you are a step ahead by backing up your data.
Understanding the Backup Appliance
It's possible to build a secure, dependable, and scalable backing system in a matter of minutes with a backup machine and no additional software.
In layman's terms, it's a device or program designed to safeguard details in the event of a catastrophic occurrence. These are often made up of many hard disks.
Typically, these gadgets are housed in a rack, but you can also find them in blade server setups or as external drives.
When compared to other methods, they stand out as they don't necessitate much user involvement. Instead, they keep a constant eye on your system, and whenever something has changed since the last backup, a new copy is immediately made.
They use purpose-built hardware, hand-picked for its outstanding performance and dependability in pivotal situations.
Do You Know?
Approximately 30% of businesses lose data due to no backup.
Five Benefits of Backup Appliances
Is using a backup device piquing your interest? Then, you need to know about the benefits that come with it.
This will help you decide whether utilizing them is best for your business. These may include:
Speed and Accuracy
Appliances designed specifically for backing up data can help your enterprise save time and effort on routine administrative activities like backing up, recovering, and replicating details.
In addition, they can aid in keeping data reliably backed up at all times, which is vital for fending off ransomware.
Moreover, they can replicate and restore information in minutes rather than hours or days. This might be especially helpful for firms with a disaster recovery plan that requires them to quickly restore it from a recent backup.
You won't have to spend hours puzzling over how to operate these gadgets since they're made that way.
Improved Efficiency
You can also eliminate the need for manual intervention in your data protection procedures. When attempting to achieve recovery time objectives or recovery point objectives, companies that rely on manual processes often find themselves falling short.
However, if you have a backup instrument set up, you can rest assured that these will always be satisfied. For firms that can't afford downtime in their information protection procedures, this is a godsend.
No matter if you're a startup or a multinational corporation, it will help you work smarter, not harder.
Reduced Storage Costs
To save space on disk or tape, several of these tools incorporate deduplication methods. Due to this, organizations can store more backups on the same number of spindles or tapes as they would have been able to by using the more traditional approaches.
They are more affordable because there is no need to pay a premium for extra storage space only to ensure they will fit.
Because they employ less expensive disk or tape media instead of pricey hard drives, they can cut storage expenses by storing data at a cheaper cost per gigabyte than conventional techniques.
Less Complexity
When compared to other alternatives, the simplicity of using them is a major advantage.
Many companies rely on a wide variety of backup and restoration suppliers and technologies, which can lead to a tangled web of infrastructure management and varying degrees of security for different types of information.
Having a single provider for all these needs simplifies management, reduces costs, and makes it easier to scale up as the document quantities increase.
Faster Data Recovery
Since it relies on hardware rather than software, it can process massive amounts of information at a considerably faster rate than conventional software-based approaches. As a result, tech support staff can go back online sooner after any unwanted incident.
In addition, customers don't have to transfer their data across the network while restoring it from tape or disk media because the backups are stored on the appliance.
As a result, there is less strain on the network, and the recovery process as a whole runs more smoothly.
As per a study, Backup as a service market is expected to increase at a CAGR of 32%.
Potential Risks of Backup Appliances
Even with the benefits mentioned above, you should also be aware of its downsides and potential risks so that you can decide whether it will serve your business better. Some of these risks may include.
Lack of Visibility into Backup Activity
Your backups' efficiency is proportional to the speed of your network. Backing up and restoring procedures can take hours to finish if you're using a slow connection. In addition, you might not know if the device is broken or if reinforcements are being completed effectively.
Having a trustworthy monitoring tool that can provide you with alerts when something goes wrong is the key to solving this issue.
No Support for Cloud Backups
To safeguard their data from external threats like natural disasters or human mistakes, many firms are starting to store them in the cloud.
Although most manufacturers include support for some form of remote information storage, few of them really can't work with cloud backups. If you're seeking to lower your organization's carbon footprint by storing them offshore, this is a major hurdle.
Do You Know?
60% of corporations store their data on the cloud, as of 2023.
In Summary
When you think about it, having great backup management is one of the keys to helping your enterprises prosper and preventing anything that will distort your data.
Through the use of a backup appliance, you will be able to have a copy of your details and won't worry if any attacks happen.
Aside from that, you will be able to keep the integrity of your business because it will allow you to restore data a lot faster and easier.
---
Related Post