Acrylic vs. Crystal Awards – The Differences
Updated on June 3, 2022 | by Alex Smith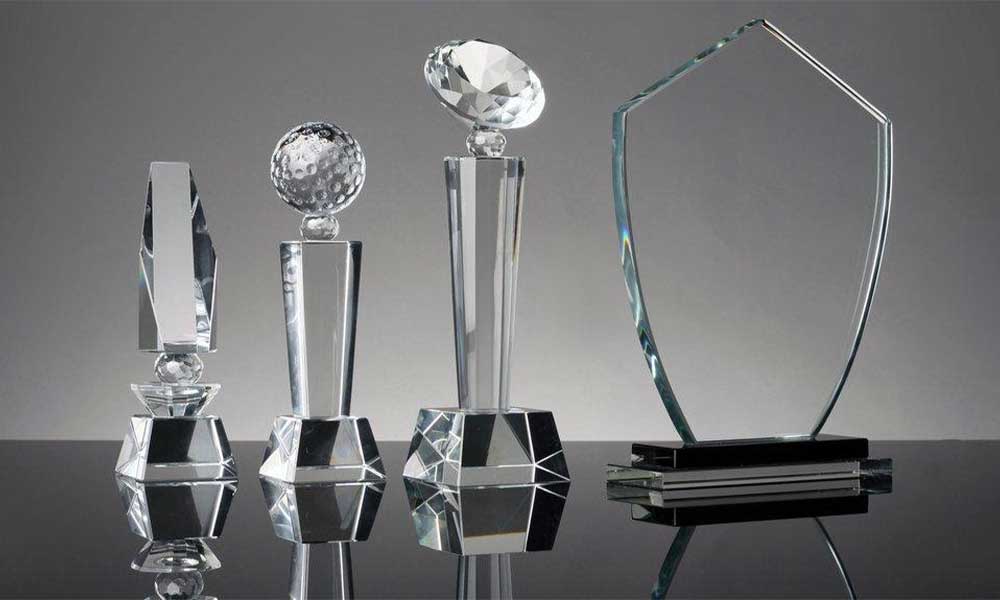 For any recognition event, it is very important to have an attractive and stunning trophy or plaque. There are plenty of designs to customize your trophy or plaque but the choice of material is very important. All the trophies can be described in 3 different types including Acrylic, Crystal, and Glass. In this article, we're going to compare the Acrylic and Crystal trophy. So, without wasting any time let's start.
Difference Between Acrylic and Crystal Awards
Here is the list of the major differences between Acrylic and Crystal Awards:-
Appearance
Both types of trophies are quite similar in appearance but the material of both types of trophies are different. Modern acrylic awards are made with synthetic polymers of methyl methacrylate. This material is a type of glass. Acrylic is also called the most chemically diverted trophy among all. On the other hand, Crystal and Glass awards attain most of the similar materials like sand, sodium carbonate, limestone, and some others. The lead content is higher in Crystal awards. 
Weight
The weight of both types of awards is different from each other. Acrylic awards are lightweight and feel light while holding. Whereas, Crystal Awards are comparatively heavy. Well, the weight of both types of awards also varies according to the design.
Impact Resistance
When we compare both the types of awards in the criteria of impact resistance then it is concluded that modern Acrylic awards are comparatively highly resistant. The resistance of glass is quite lower as compared to Acrylic because it attains thermoplastic. The rate of resistance of Acrylic is 7 times higher than the Crystal trophy. 
Scratch Resistance
The impact resistance of Acrylic is higher than Crystal trophies but Acrylic trophies are softer as compared to Crystal trophies. So, Acrylic trophies consist of higher chances to be damaged in normal climate change and wear and tear. On the other hand, crystal trophies attain higher scratch resistance features.
Light Diffraction
Light diffraction provides an additional look to the trophy. The Crystal trophies attain more light diffraction as compared to acrylic trophies. The reason behind this is the use of crystals in the trophy.
Workability
Acrylic Trophy attains higher sturdiness as compared to Crystal trophies because they're made with flexible materials. Crystal trophies are good for providing a 3-dimensional look to the trophy.
Price
This is one of the most important measures for every trophy. The cost of crystal trophies is comparatively higher than Acrylic trophies. Well, the design of the trophy can also be the reason for the variation of the price of both types of trophies. Generally, crystal trophies charge more than modern Acrylic trophies.
Conclusion
So, here we discussed all the major benefits of Acrylic and Crystal trophies. Well, both types of trophies are good and you can easily use them for any events which you're going to organize. Make sure to choose a genuine and good company that makes your award ready at a reasonable price.