Cloud vs. Data Center: The Pros, Cons, and Everything in Between
Updated on February 26, 2021 | by admin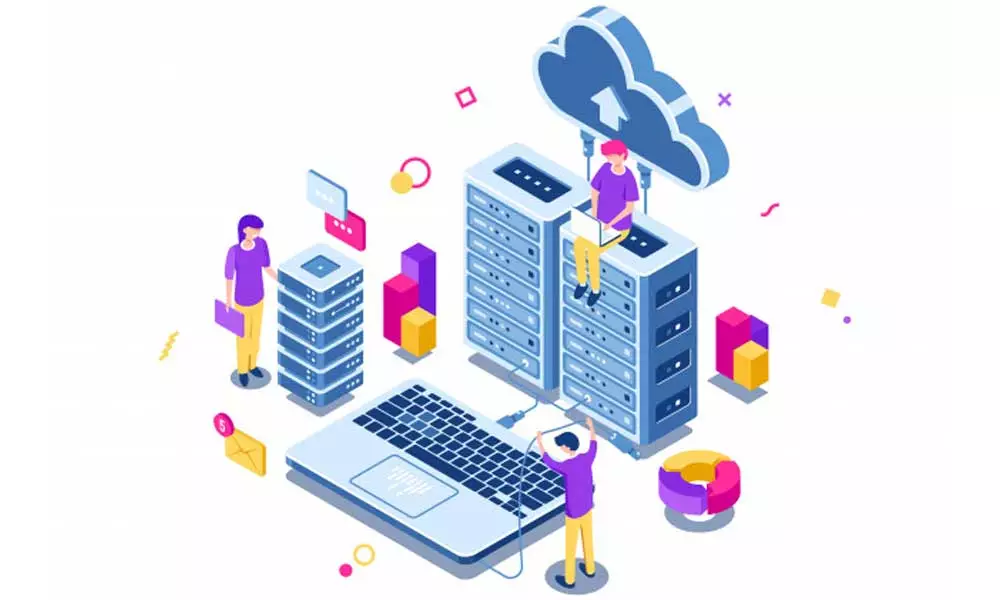 Is storing your data on-site getting costly? You could spend over $100,000 annually by storing hardware on-site. Meanwhile, you could leave yourself vulnerable to security and compliance risks as well.
Consider switching to the cloud or a data center instead. These long-term solutions can help you protect your clients, data, and business reputation. It could benefit your IT budget, too.
What's the difference between using the cloud vs data center services? Keep reading to find out. In this guide, we'll review the pros and cons of each one.
Then, you can decide between cloud storage vs data center with your company's best interest in mind.
Read on to learn more!
The Cloud
Before we compare the cloud vs data center services, let's look at each one separately.
Cloud-based solutions allow you to store company data on someone else's infrastructure and hardware. Clouds are essentially the remote version of using a data center. They're located away from your business, allowing you to access your data online.
Your cloud provider will complete all updates and maintenance checks for you. Many providers own multiple locations.
About 81% of all enterprises already have a multi-cloud strategy in place. With COVID-19 causing more businesses to work remotely, many businesses are making the switch. About 50% of people said cloud usage would increase as a result of the pandemic. 
Pros
One of the main benefits of using cloud storage vs data center options is flexibility. With cloud storage, you can scale your plan whenever necessary. As your business begins to grow, scalability can provide you with the ease and convenience you need.
If you require more storage, you can make the necessary upgrades without needing to buy more hardware.
You won't have to waste valuable time and energy making software updates on-site anymore. Instead, your cloud provider can handle these updates for you. With their services, you can save valuable time and money.
Your cloud provider will ensure your data is secure as well. With cloud computing, you can mitigate potential risks.
If your business is downscaling in light of COVID-19, that's okay. You can still make upgrades to your plan. That way, you're not wasting money on storage you don't need.
Cloud storage can provide your life with ease and efficiency, too.
Everything is simplified on the cloud and users can access your data and applications from any device. In other words, you're not tied down to one office or computer.
If your business is working remotely, you can access what you need any time, from anywhere in the world.
What if your hardware fails? You don't have to worry about losing data or valuable time. Instead, you can use another device to access your file.
The cloud also provides easy, regular backups. You won't have to stress about losing important documents. You can find out more here.
Choosing cloud storage vs data center options can increase your strategic value, too. Remember, 81% of businesses are already making the switch. You don't want to fall behind the competition.
Otherwise, they might get a competitive advantage over your business.
Cons
Cloud computing systems are all internet-based. If there's a service outage, your business might suffer from downtime.
Look for a cloud computing company that has a disaster recovery plan.
Some businesses are concerned regarding security and privacy. Most cloud service providers meet the highest security standards. However, letting someone else store your data can still put you at risk.
Make sure to choose a cloud computing company you can rely on. Otherwise, you're leaving customer information vulnerable.
With every component of your cloud computing online, it could leave you vulnerable to cyberattacks and security breaches, too. Work with your team to apply security best practices to your system.
Data Centers
Data centers are located on your property. A data center usually includes a collection of servers that store your company's data. Data centers include all of your hardware and ancillary devices.
Your data center could include a few computers, a room full of blade servers, or an entire building.
With a data center, you'll need an in-house IT team to ensure everything runs smoothly. Any problems are your company's responsibility.
Pros
If you choose to maintain an on-site data center, you'll have more control over your equipment and data. Only your team will have access.
Since you own the equipment, it's sometimes easier to make customizations. You'll determine exactly what hardware and software you use, too.
In other words, you can make adjustments based on your team's needs.
If you need to migrate to a newer system, you can adjust your system as you see fit.
Cons
If you choose to have a data center on-premise vs cloud computing services, all of your hardware will remain on-site. You're responsible for purchasing and maintaining your hardware. For some businesses, the costs are too high.
You'll also need to replace your hardware as it gets older. When you replace your hardware, you'll need to configure and customize it to your needs.
With that in mind, you'll need an in-house IT team to manage everything. Otherwise, hire an outsourced IT company. Either way, you'll need professionals to manage your hardware for you.
For some businesses, having a data center on-site causes scalability issues. You'll need to purchase more equipment as you grow.
Choosing Between the Two
So, which is better: cloud vs data center?
It depends on your business goals and long-term needs. If you have an in-house IT team, they might prefer to use a data center. If your team is working remotely, you might want to consider using the cloud instead.
For many businesses, moving to the cloud is the more cost-effective option. You won't have to set up or manage your systems.
If you're concerned about maintaining control or security risks, however, choose a data center instead.
Cloud vs Data Center: Choosing What's Best for Your Business
When choosing between the cloud vs data center options, consider your business' long-term needs. Choosing the right option for your best can streamline your operations. Otherwise, make sure to choose a managed services provider you trust.
Looking for more helpful tips and guides? We have exactly what you're looking for.
Explore our latest articles today for more.
Related Post