Which is the Cheapest VOIP Provider?
Updated On September 28, 2023 | by Ankit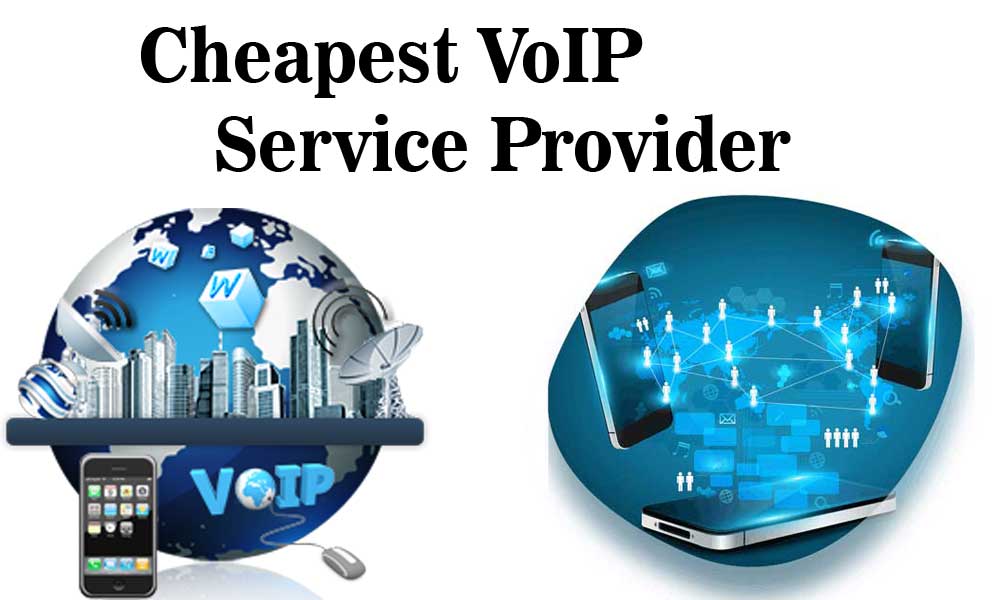 VoIP provider is a service used for making voice calls over the internet. Phone companies such as AT&T, Verizon, and Comcast use it to call other phone providers. Using VoIP also makes it easy to make international calls for free. In addition, VoIP service providers in Arlington like Cleod9 Voice offer numerous benefits over traditional landlines: they are cheaper, easier to install, more versatile (you can hook up a home telephone line or an office phone), offer greater security, and have better sound quality. Here are the cheapest VoIP service providers currently available.
Grasshopper
The average monthly cost for the service is $29 per month for three users. Features include:
A free custom voicemail, unlimited call history, customizable greetings, and employee extensions. Call forwarding is also included in the package. You get a toll-free number for businesses within the United States or Canada. It also features a do not call list and call queue. There are no hidden fees. If you are a corporate user, you can enjoy the economies of scale with a group plan. This is available for 3-10 users.
Phone.com
The monthly cost for the service is 12.99 per user per month. The provider offers A web-based administration panel, toll-free number, unlimited call history, and unlimited extensions and voicemails. Call forwarding is included in the package. In addition, there is a mobile app that works with both Android and iPhone devices available at an additional cost. It also offers free software upgrades and new features that can make your unified communications solution always state-of-the-art.
Dialpad
The cost per user for Dialpad is $20 per month. Any organization looking for low-cost phone services integrated with other communication tools, then Dialpad is the contender. Dialpad has a feature that enables voice and video conferencing for its users. It also has semi-annual upgrades for additional features. It also offers real-time transcriptions with live agent coaching and sentiment analysis.
1-VoIP
It costs $8.97 /month. It offers unlimited calls and a free adapter included. It also has over 40 included features. This provider also has no contracts or any sort of cancellation fee.
The VoIP service is based on peer-to-peer technology that allows you to have unlimited calling anywhere in the United States and Canada. The company can offer these low rates because it uses the Internet. 1-VoIP also has built-in spam filtering so that you don't get unwanted calls.
8×8
Organizations that are looking to save more money when calling international calls can go with the 8×8 services. If you are looking for a low-cost voice-over-internet phone provider, then this one's for you. The monthly cost is $12 per user per month. Features include:
A toll-free number and voicemail as well as unlimited call history. You also get 800 number forwarding and free rollover minutes. There is also free SMS text messaging to all numbers in your area code and additional features offered at no extra charge.
Axvoice
Axvoice has a wide variety of plans for individuals and businesses. Some of the plans include features like hosted voicemail, toll blocking, and call forwarding. Suppose you are looking for an inexpensive unified communication solution. In that case, this is one of those perfect services for you because it comes along with many benefits at a very affordable price. Monthly charges are $6.25 a month. In addition, the company offers phone lines within the U.S., Canada, and Puerto Rico. There is also free hardware and activations,30+ features, and money-back guarantees after 15 days trial.
Community Phone
It is a modern landline service. It charges $ 22 a month.No internet is required and even works during power outages. The setup is as easy as connecting a charger to the phone. It also offers unlimited local and long-distance calling nationwide, plus free use of your home phone number anywhere in the United States.
If you go through the above list, you will find a wide range of pricing for VoIP service providers. It is vital to consider all the features and pricing offered by each provider before choosing one. You should not just go with any service provider because it can provide you with a free trial. It's also important to consider other factors like how well they work after the trial period have passed and have friendly customer support staff.
The important thing is to do your research before making a final decision about a service provider. Ensure they have features that you will use regularly and look for reviews that indicate which providers are the most suitable for businesses and individuals alike.
Related Post