9 Benefits of Using Metal Storage Containers at Home
Updated on May 31, 2022 | by Austin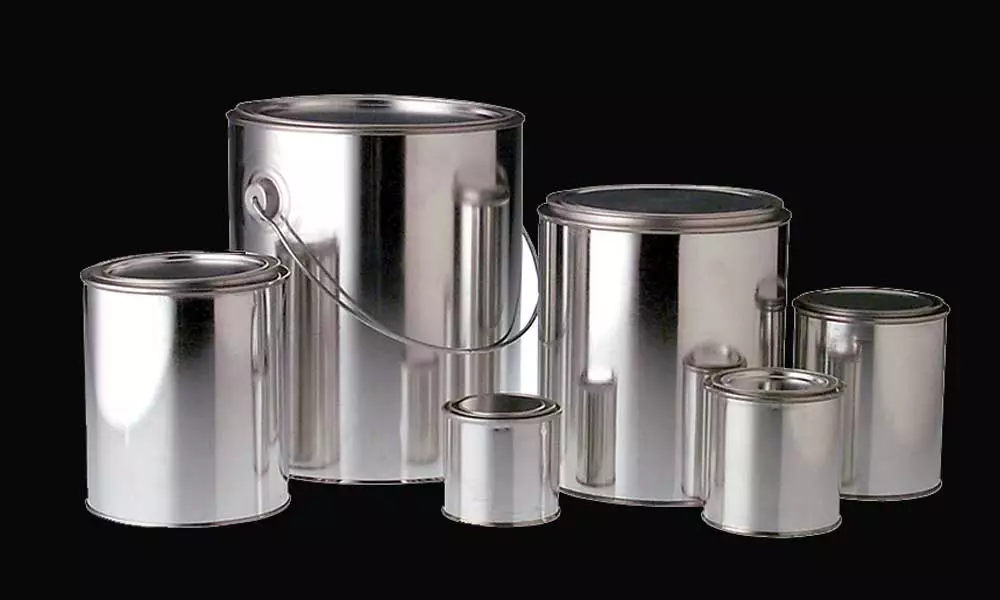 Organizing your home is very addictive. Especially now that there are new ways to save space at any place in your house, you can't help but dive into the latest home improvement trends. Of course, if you want to efficiently organize your home, you have to choose the right items to store.
Some of the most reliable pieces are storage containers. You can use them in the kitchen, bedroom, bathroom, living room, and even in the garage. However, with all the available storage containers today, how would you know which ones to use? The best answer is metal. In this article, we will give you some of the benefits of using metal storage containers.
1. It is Highly Durable
Metal is made with sturdy materials which makes it survive minor dents and scratches. Even if years have gone by, metal doesn't crumple or bend which makes it very efficient to use even for heavy items. If you want to preserve the contents of your container, the best way is to use metal. In that way, you can guarantee that it is protected for a long period of time.
2. It doesn't Break Easily
Unlike glass containers, metal will not immediately break if you accidentally drop them. It may spill what's inside it but the container will still be whole. Because of this, metal containers can also save you money. You don't need to repeatedly buy storage containers when an unfortunate event happens. A few wipes and washes, and your container will look new again.
3. It can Survive All Types of Temperature
Extreme heat or cold temperature will not affect a metal storage container. It means that it can survive exposure to rain or sunlight and it will not create a great impact on the container. This is more efficient to use compared to plastic that tends to bend when exposed to high temperatures.
4. It's Very Versatile
Metal storage containers can be used to store ingredients, condiments, and even leftover food in the kitchen. Moreover, it can also be used for your linens and extra clothes in your closet. In the living room, you can use it to hold plants and other decorative displays. It is very versatile and can be used anywhere you need it. There are metal containers that come in different sizes, shapes, colors, and designs which will perfectly fit your home interior.
5. It Lasts Longer Than Other Containers
Since it is made of metal, they are durable, shockproof, and can survive any weather, you can be sure that it will last longer compared to other containers. Buying this type of storage container is like investing. It may be pricey compared to some glass or plastic storage but it will last longer. In the end, you will have more savings to buy other items for your home improvement. It is money well spent.
6. It is Safe from Infestation
If you are going to use metal storage containers in the kitchen, you can be sure that they will not be infested by pests or other elements. Because of its sturdy manufacturing, it will be hard for house pests to penetrate these types of storage. You will have peace of mind using a metal container for your sugar and coffee because ants will not get to it, anyway.
7. It Seals Freshness
One of the reasons why pests can't infest a metal storage container is because it seals the freshness of its content so it won't smell. It's also another reason why it is best to use for cooking ingredients such as herbs and spices. Even if you remove the packaging of these ingredients, you don't need to worry about losing its flavor. It will remain tasty even after months of storing it using a metal container.
8. It doesn't Accumulate Smell
Another advantage of using a metal storage container is that it doesn't accumulate the smell of its content. Surely, it will keep its freshness but the smell doesn't stick to the container. That is why it's also best to use this container to store leftover food in the fridge. It will keep the food's flavor but the container will not smell.
9. It's Easy to Maintain
Metal storage containers are compatible with a dishwasher. You can just put it there and it will be cleaned easily. Even if you are manually washing it, these types of containers are very easy to clean. It doesn't become sticky even when used with oily foods. For as long as you don't let it rest for a long time, you don't need to worry about keeping it tidy and ready to use again.
Shop for Metal Storage Containers Online
If you are looking for the best metal storage container to use at home, you can check out Storables.com. They have a wide range of choices that comes in various designs and styles. Visit their website today to know more.
Related Post