Assassin X Cinderella Ch 1: Story Overview
Updated On November 10, 2023 | by Gaurav Kumar
Assassin X Cinderella Ch 1 tells the story of the most beautiful and dangerous relationship. Yuzo Natsuno's manga offers such an intelligent blend of Romance, Shojo, and Ecchi that once you start reading, there is no turning back.
Assassin X Cinderella manga depicts a forbidden romance between an assassin and a spy. In this article, I will discuss the plot of Chapter 1 as well as my review of the story. Additionally, a character analysis will be provided to you, making the story even more exquisite to read.
So let's dive into this magnificent universe of assassins and spies.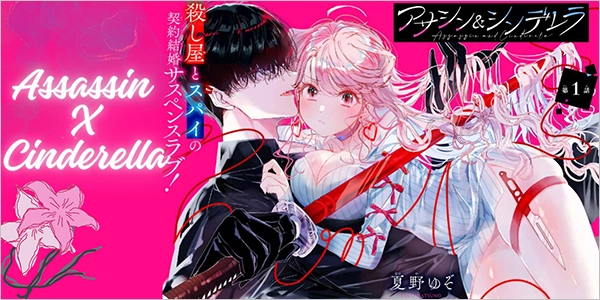 Story Overview of Assassin X Cinderella
The first chapter of the manga displays an intriguing story plot that instantly grips the reader's attention. The first page of the story begins with "I, AM A SPY", which I think is an excellent start because it forced me to turn the pages.
Part I: The Secret
If you look at the first page, it will give you most of the information about the plot. Haiiro Neneko, the female lead of the story, is a spy who has infiltrated the base of an assassin under the cover of a lover to reveal his secrets.
Minoru, the story's male protagonist, is an elite assassin who is feared and has never been captured, a true bad guy. The first few pages also show that Minoru is quite affectionate towards Neneko and thus that hot romance starts from the third page itself.
But things quickly change when Minoru whispers in her ear that he is well aware of her alias (Rei-chan) and that she is a spy. Not only that, but he had known the truth for a long time but chose to play the fool in front of her.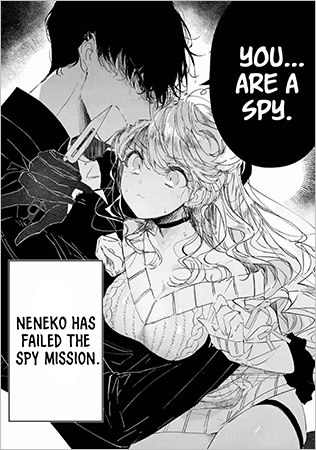 Part II: The Proposal
Neneko was terrified by this point, knowing that her cover had already been ripped off and she would be dead any minute. But things didn't go as Neneko was expecting. Instead, they both end up sleeping on the bed until morning.
Things become confusing for Neneko when, instead of being killed, she is lavished with food, kisses, and compliments by the assassin. Just like this, the chapter comes to an end with the abrupt marriage proposal from Minoru.
Overall Assassin x Cinderella Ch 1 is an emotional and suspenseful rollercoaster. This manga is available on Mangakakalot, as well as other sites such as Mangastream and its alternatives.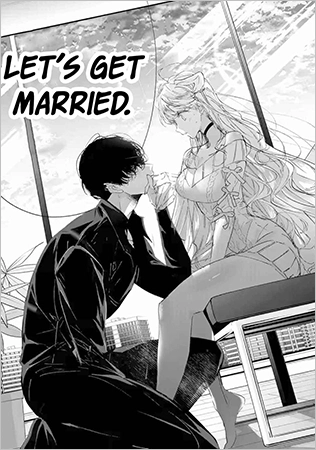 Also read: The Flower of Veneration Chapter 2: Story Analysis
Character Analysis of Assassin X Cinderella
Character analysis is what you observe about the character from reading a story. In this section, we will look at a character's strengths, weaknesses, and uniqueness.
Haiiro Neneko – Spy
In the first episode when I got to know that Neneko is a spy, I was expecting her to be strong, determined, and especially good at defending herself.
But I have to say I was disappointed, seeing her so defenseless in every scene. Above all, she is a scaredy-cat, and by that, I do not just mean a timid and weak person, but a cat, because she wears cat ears (no, it is not a hairband).
After the release of so many mangas with strong female leads like in Flower of Veneration, I was expecting Neneko to leave a strong impression on the reader, but sadly that was missing. But we can not ignore the manga's art and how adorable and irresistible she is in every scene.
Minoru – The Assassin
Minoru is an elite assassin and the male lead of the manga. Although Minoru is his fake name, I'm just going to call him this since we don't know his real name.
Minoru's character gives off dangerous but confident vibes, like someone who knows exactly what their next step will be. His personality is everything you would expect from an assassin, and the black clothes he always wears add an extra touch to his aura.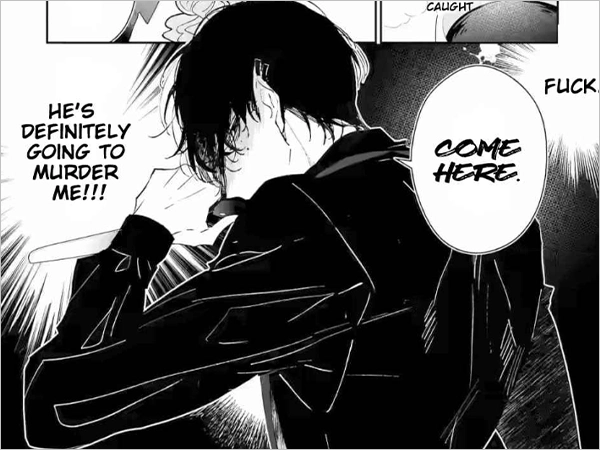 While reading the chapter, I noticed drastic character development in Minoru. He swiftly jumped from a killer to a lover. Every dangerous vibe created at the start of the chapter vanished as quickly as it came. It is clear from his actions that he is hopelessly in love with Neneko and does not care if she is a spy. It is fascinating to watch someone change so drastically for love.
Also read: Fall in Love with Manga: Read Manga on Manganelo
My Review of Assassin X Cinderella
Honestly, I was a bit surprised by the story of Assassin x Cinderella Ch 1, because I wasn't expecting Neneko's truth (of being a spy) to come out so early. However, from the standpoint of the story, this is a good thing because it builds excitement in the reader from the first chapter.
The art of the character and the world-building is also engaging. However, I believe that focusing on the spy and assassin worlds would have made the series even more interesting. This series would have been perfect if there had been a hint of action and suspense.
Conclusion
This was my review of Assassin x Cinderella Chapter 1. The manga is new, but the plot of the story feels like we are reading something from the 2010s mangas, which is not necessarily a bad thing.
However, as a reader, I want something new to read in this crowded market where there are already hundreds of other manga similar to this one. But sadly this manga could not fulfill it, and believe me I'm not baking this review over a single chapter.
Also Read: Looking for Some Alternatives to Manhuascan? Here Are Some
FAQs
Q. Can I buy Assassin x Cinderella manga online?
Ans. No, the Assassin x Cinderella manga is not yet physically available in countries other than Japan. This is a significant disadvantage of the manga world, but other popular mangas such as Demon Slayer, One Piece, Fairy Tail, and others are available on Amazon and in major bookstores.
Q. What is the main story plot of Assasin x Cinderella?
Ans. The plot of Assasin x Cinderella begins with Neneko, a spy who enters Minoru's life to gather information on his weaknesses. Instead, she ends up failing her mission as Minoru discovers the truth, but instead of killing her, he falls head over heels and asks to marry her.
Q. Where can I read Assassin x Cinderella Ch 1?
Ans. You can read Assassin x Cinderella Ch 1 on Mangakakalot, Coffeemanga, Kissmanga, and many other sites.
Sources –
---
Related Post