Your Complete Guide to Fencing Your Property
Updated on February 17, 2022 | by Alex Smith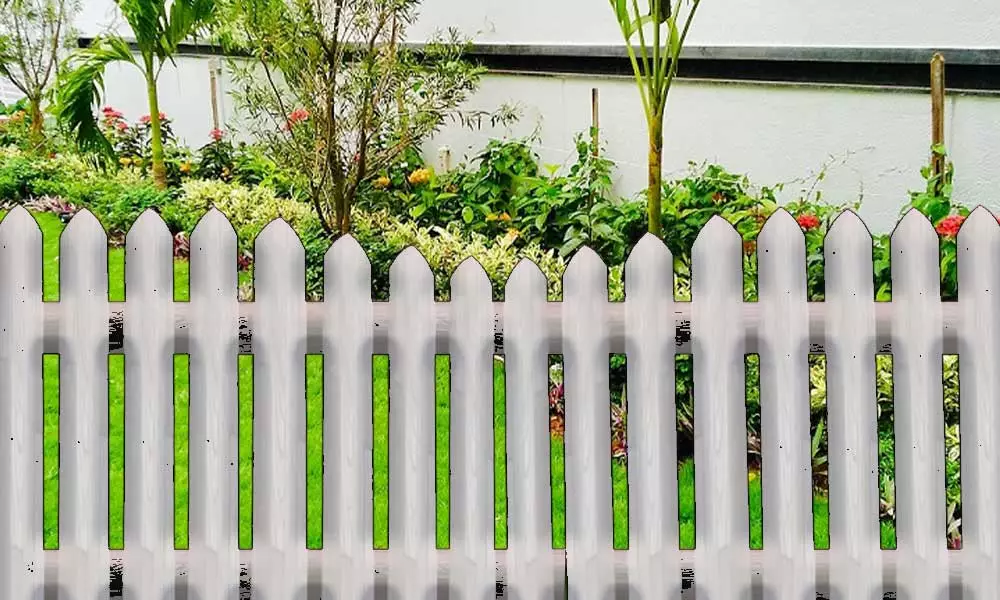 Gardening has fast become a form of therapy as the pandemic continues.
Whether you're growing a few ornamental plants or tending a vegetable garden, you can benefit from adding a garden fence to protect your plot from a variety of threats—extreme weather, wild animals, etc. It also gives you privacy whenever you're spending time outdoors.
Today, garden fence ideas range from traditional picket fences to Gothic-style iron fences, decorative panels, and eco-friendly bamboo fences. You can also find online a wide range of fence kits that let you build and install fences yourself.
In this article, we'll discuss further the benefits of having a garden fence, including some tips on how to choose the right one for you.
Why You Should Install A Garden Fence
It Forms a Dividing Line
If your backyard is directly connected with your neighbor, fencing provides an effective way to keep your property separate. It can also draw the line between your kids' play area and your vegetable patch.
It Adds Privacy
Depending on the type and height, a garden fence can also provide a sense of privacy. Whenever you are in the backyard—sunbathing or tending to your garden—you can rest assured that no one is watching you.
It Provides Security
Security is a primary concern for people who invest in fences, particularly for those who live in areas with high levels of crime. In this case, wooden fences and probably an electric mesh are a great option for preventing any intruders.
It Offers Protection Against Wild Animals
If you live in an area near a wildlife reserve, a fence could just be what you need to keep wild animals from entering and damaging your property, and even causing harm to your family.
It Adds a Decorative Statement
Some fencing types add an instant appeal to your home. But, more than that, high-quality fences can also increase the value of your property should you end up reselling it in the future.
What Type of Fence Should You Install?
You already know that you wanted a fence. But where do you start? Considering the factors below can help you find the right fence for your lifestyle and requirements.
Neighborhood Rules
First things first, be sure to check if there are any rules in your neighborhood regarding installing a fence. You may have to apply for a permit to ensure that what you're planning to build is allowed in your area. But, regardless of regulations, being considerate to your neighbors is always a good idea.
Fence Height
How high your fence is will depend on your purpose? Do you want to keep wild animals away, block your neighbors' view of your property, or simply want to add a decorative feature in your garden? When installing a fence, it's also best to consider your neighbors and how the height of the fence can impact their property. Agree on a height which both of you are comfortable with.
Material
The type of material you choose will be largely based on your budget and the weather you are in. You'll want the type of fence that can withstand your surrounding conditions. For example, if you live by the coastal area, you'll want one that resists rusting or decaying due to water. If ease of maintenance is your top priority, a vinyl fence that lasts over 25 years is probably the way to go. Other long-lasting options include aluminum or chain-link fence.
Style
If you're after a fence that will complement your landscaped garden, you would want to opt for a fence with decorative details such as a lattice. Nevertheless, you can always add details such as by planting a row of plants in front or hanging flower baskets to create a welcoming vibe. If you have the budget, you can even take decorating further by pairing your fence with pergolas and a gate.
You don't have to settle for materials like wood, aluminum, or brick. These days, greenery like shrubs and bushes can also serve as a barrier to your yard. Keep in mind, however, that this goes against adding security to your property. It can't keep your dogs in or even keep stray animals away.
Takeaway
The key here is to be clear on the purpose of the fence. This should help you narrow down your options in terms of size and materials and estimate the general costs of the project. If the main purpose of installing a fence is to draw a line to your property or keep your pet in the yard, a chain-link fence should suffice. But, if you're after privacy, protection, and security, fencing made with metals, wood, or vinyl will probably work best.
Keep these points in mind when choosing a fence and you'll arrive at a fencing option that matches your lifestyle requirements and eliminates any potential regret down the line.
Did you find this article helpful? Let us know by leaving a comment below.